Folks, after some really tough deliberating, Women Who Tech's Women Startup Challenge judges have chosen the 10 finalists from across Europe to pitch at London's City Hall, hosted by the office of Mayor Sadiq Khan.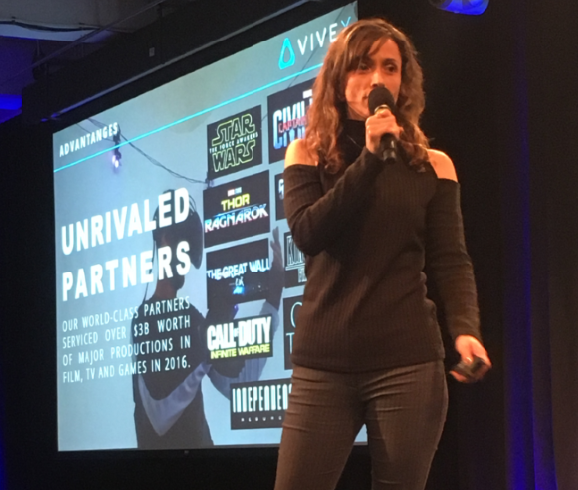 The Women Startup Challenge Europe received more than 200 applicants, and finalists include some of the most innovative women-led startups based in Austria, Finland, France, Ireland, Spain, and the UK.
The co-founders of the 10 startups will compete for €50,000 cash courtesy of the Craig Newmark Philanthropic Fund, and $210,000 in cloud services from IBM. They'll pitch their ventures before a panel of tech industry executives and investors on Wednesday, May 3. RSVP to attend.
The deal is, only 10% of global investor money goes to women-led startups, yet women-led companies yield a 35% higher return than those led by men. We've got to invest in talent and close this gap.
"As a proud feminist, I am delighted that City Hall is hosting this exciting competition. Last year, the capital was crowned the best city in Europe for digital entrepreneurs for the second year in a row, so London really is the perfect location for this event," said Mayor Khan. "I recently unveiled my Digital Talent Programme which aims to boost the proportion of women working in the technology industry, which currently stands at just 17 percent. Both of these initiatives will help to nurture the next generation of female tech entrepreneurs and cement London's reputation as the tech and digital capital of Europe."
Finalists Pitching:
BLITAB® (Austria), the world's first "tablet" for the blind, creating tactile text and graphics. The BLITAB® tablet empowers blind users to learn, work, and play with one mobile device, to have digital access to information in real time.

epicery

(France) enables people to order fresh food online directly from local artisan shops. The best butchers, fishmongers, cheese makers, organic fruits and vegetables, and pastries of your city are now available on-demand and delivered to your door in one-hour.

Lifebit

(Spain) enables real-time genomic analysis — easy to deploy, portable across clusters and clouds, scalable, reproducible, and more time and cost-efficient.

Open Bionics

(UK) is a robotics startup that uses 3D scanning and printing to create advanced, affordable, and stylish bionic limbs. They're turning children with limb differences into bionic superheroes.

See Fashion

(UK) helps fashion brands identify trends and buying opportunities in their market. The online platform collects and shares data from designers' e-commerce sites along with marketplace metrics to provide highly segmented and contextualized product insights in real-time.

Simprints

(UK) has developed an inexpensive biometric scanner, mobile app and cloud platform that could become the first source of providing identity to the 1.5B people who do not have formal IDs. By using people's fingerprints to accurately link them to records, Simprints aims to create a world where lack of identity is never the reason why anyone is denied the services, care, and rights they deserve.

Sound Bounce

(Ireland) is an acoustic metamaterial, which provides significantly improved noise attenuation when compared to conventional materials. Sound Bounce can be integrated into automotive, aerospace, construction, and many more industries to drastically reduce the impact of environmental noise.

POP

(UK) is a marketplace for film and TV Production. POP's mission is to enable productions to book, manage, and pay for all people and services required to make their show seamlessly through one beautiful, integrated platform. POP is introducing innovative technology that brings efficiency to an industry surprisingly reliant on laborious, manual, old school processes.

TechSixtyFour

(UK) delivers unique and innovative technologies for families. Their lead product, the Gator watch, is a wearable mobile phone and tracker made for young children.

Tespack

(Finland) provides mobile energy creation on the move with its smart clothes and Smart Wear. Combining state-of-the-art connectivity features, Tespack technology solves the biggest problems of smart clothing, battery life, and connectivity. Tespack's clients range from Vodafone to the United Nations to General Electric.
We couldn't have chosen our 10 finalists without our panel of online judges who reviewed, made notes, and labored over the hundreds of applications received.
A big thanks to: Adizah Tejani – Director of Marketing at Token, Mary McKenna – Director at Elemental Software and Co-founder of Learning Pool, Martin Bryant – Community Editor of Tech North, Tracy Doree – Founding Partner of Kindred, Fatou Diagne – Partner and Cofounder of Bootstrap Europe, Tatiana Issaeva – Managing Partner of Fluent Digital Capital, Eva de Lera – Executive Director of Raising the Floor International, Robin Wauters – Founding Editor of Tech.eu, Mobbie Nazir – Chief Strategy Officer of We Are Social, Charles Thiede – Cofounder and CEO of Zapnito, Gonzalo Lopez – GM of Digital Valley Business School in Barcelona, Gina Miller – Cofounder of SCM Private, Max Kelly – Managing Director at Techstars London, Neil Cocker – Cofounder of Cardiff Start and TEDxCardiff, Carla Zaldua – CEO of AcceXible, Sarah McVittie – Cofounder of Dressipi, Ophelia Brown – General Partner of LocalGlobe, Cathy White – Founder of CEW Communications, Belinda Waldock – Cofounder of SoftwareCornwall.org, Pauline Roux – Partner of Elaia Partners, Rachel Delacour – General Manager and Cofounder of BIME Analytics, Jason Leder – Partner Lead VCs and Startups at Google, Maci Peterson – CEO and Cofounder of On Second Thought, Jen Consalvo – Cofounder of Tech.co, Diane Tate – Program Manager of Mozilla, Frank Gruber – Cofounder of Tech.co, and Emma Sexton – Founder and Creative Director of Make Your Words Work and Cofounder of Flock Global.
We have some really great folks are on the Europe Advisory Committee with us (Allyson Kapin, Founder of Women Who Tech and Rad Campaign, and Craig Newmark, Founder of craigslist and the Craig Newmark Philanthropic Fund). They include Lisa Stone – Entrepreneur and Cofounder of BlogHer, Jimmy Wales – Founder of Wikimedia Foundation (also an in-person judge), Stephanie Hospital – Founder of OneRagtime, Adizah Tejani – Director of Marketing at Token (also an online judge), Mary McKenna – Director at Elemental Software and Cofounder of Learning Pool (also an online judge), Martin Bryant – Community Editor of Tech North (also an online judge), Rajeeb Dey – Founder of Enternships.com and CEO of Learnerbly (also an in-person judge), and Robin Wauters – Founding Editor of Tech.eu (also an online judge).
If you're interested in becoming a sponsor for the Women Startup Challenge, you can find out more here. And it's important to note that we've sold out of the last 4 challenges, so best to get your tickets ASAP.
Popular in the Community