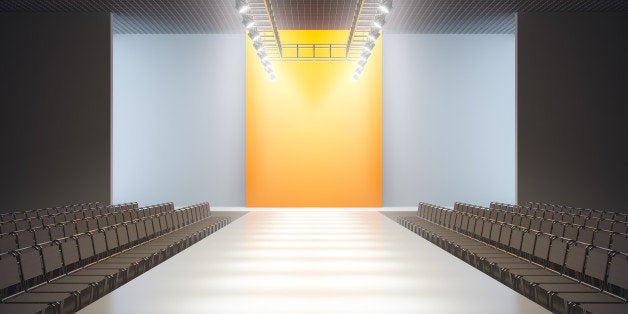 In Zoolander 2, a movie comedy released during Fashion Week, vacuous male models played by Ben Stiller and Owen Wilson set out to save the world's most beautiful people from systematic assassination. The movie reviewers hated it, and it has bombed in the box office. Thankfully, in the real world of fashion, there is a growing band of heroes and heroines who are trying to figure out how to turn the industry into a force for good that can tackle some genuine injustices.
I'm talking about entrepreneurs driven by a strong social purpose to try to build significant fashion businesses that will disrupt the industry. Their goal is to make fashion more virtuous by changing how it works on the inside, in its supply chains, marketing and branding and in how it treats people. It is not easy, but already they are giving us a promising glimpse of how things can improve in an industry that in the past has too often been found to lack an ethical compass.
There is a growing number of these social entrepreneurs of fashion. But here are four whose stories I know particularly well, having followed their progress closely for several years. They are each terrific examples of the potential of a growing movement that I call "philanthrocapitalism," which has a core belief that entrepreneurial business people can play a crucial part in solving some of the world's biggest problems.
When I first met Paul van Zyl, he was running a non-profit focused on reconciling people in countries that had been ripped apart by injustice. A South African, Paul had worked as Executive Secretary of the country's Truth and Reconciliation Commission alongside Archbishop Desmond Tutu. At first I was astonished when he told me he was launching a New York-based fashion brand. Yet he was clearly driven into fashion by the same social purpose that had turned him on to truth and reconciliation. His goal, he told me, was to find a way to help some of the most talented, but poor, traditional artisans survive in an industry that seemed increasingly determined to drive them and their skills out of existence.
Teaming up with Daniel Lubetzky, the entrepreneur behind KIND bars, and Kristy Caylor, a former head of merchandising for Gap Accessories and Product RED, he formed Maiyet in 2011. He has since raised an impressive amount of money to grow what is fast becoming one of the world's leading "sustainable luxury" brands.
Interestingly, playing down the social mission has been a key part of Paul's branding strategy. Instead, the goal has been to produce clothes and accessories that sell on their own merits, with the social benefits for artisans a beautiful by-product. To be sustainable, he believed, the products had to be competitive in their own right, not rely on the customer feeling altruistic (as the focus of altruism can be fickle, especially among wealthy fashionistas). This has in some ways made his task harder. But Maiyet has been making progress. The company is certainly serious about helping those needy artisans, such as silk weavers in Varanasi, India. It has a thriving partnership with Nest, a non-profit that is providing the artisans with business training.
Last summer Maiyet teamed up to produce a hugely popular range of sunglasses with Warby Parker, an online eye-wear company co-founded by Neil Blumenthal, another purpose-driven entrepreneur. Neil used to work for a non-profit tackling sight problems in the developing world; now that organization, VisionSpring, gets a donation every time Warby Parker sells a pair of specs. Its social mission is embedded in the firm's DNA explicitly, as it is a certified B Corp -- a new rating system for companies based on how seriously they take their social mission and environmental responsibilities. The B Corp movement is growing fast among entrepreneurs with a social purpose; there are now over 1400 B Corps around the world. Last year, Warby Parker raised capital at a valuation of more the $1 billion, becoming the first B Corp to become a "unicorn," as start-ups reaching that valuation are known.
Oliver Niedermaier is a German who prefers to describe himself as a New Yorker. Having succeeded in the commercial private-equity business, a few years ago he decided to do something in his career that he could feel proud about when describing his work to his young children. That something has turned out to be Tau Investment, an investment company focused on buying factories in the developing world and transforming their working practices to meet the highest ethical standards. Starting in the clothing industry, where there have been some recent deadly catastrophes in factories in countries such as Bangladesh, his goal is nothing short of improving from the bottom up the ethical quality of the supply chains of the major global retail brands. His hope is that being a Tau factory will eventually become the ethical equivalent for supply chains of Intel's "chip inside" computers.
Oliver has put together an impressive team of people, including Ben Skinner, an award-winning investigative journalist with a long record of exposing human rights abuses in developing countries; Jean Baderschneider , former head of Exxon Mobil's global supply chain; and James Gifford, who founded the United Nations Principles for Responsible Investment. They have been getting a good response from global clothing brands, around 50 of which have expressed an interest in using Tau factories, and are raising a fund of around $500m. The first couple of investments in factories are said to be imminent, and the firm has already identified what it describes as a "robust pipeline" of other likely factories for upgrading in countries such as Bangladesh, India and Vietnam.
Diana Verde Nieto is an Argentine who came to London for love, but stayed on to become a serial entrepreneur. Her latest venture, Positive Luxury, which she co-founded with Karen Hanton, the founder of TopTable.com, is helping fashion consumers make more ethical choices. Its app tells consumers whether a particular luxury brand meets various standards for ethics and sustainability. Already some 200 or so luxury brands, from DKNY to Dom Perignon, have earned the right to carry Positive Luxury's signature Blue Butterfly mark of trustworthiness.
In a persuasive new report, "2016 Predictions for the Luxury Industry -- Sustainability and Innovation," Diana argues that 2015 was a turning point for the luxury industry. This year, she predicts, progress will be even faster, especially with the tail wind of the COP 21 agreement in Paris which, she says, has brought home to business leaders the importance of taking sustainability seriously. Let's hope so.
These are early days for each of these entrepreneurs, none of whom can yet declare victory. But already they are showing the rest of the fashion industry the way to go: create more virtuous brands; invest in ethical supply chains; inform consumers about which brands they can trust to do the right thing. If you are looking for true heroes in the fashion industry, forget Zoolander and friends and look out for the likes of Paul, Neil, Oliver and Diana.
This blog post is part of the "Soulful Economy" series produced by The Huffington Post and Same Sky, a trade initiative that creates employment opportunities for women struggling to lift themselves out of extreme poverty. The series is running in conjunction with New York Fashion Week, and aims to use shopping as a force for good. To learn how to become a conscious consumer, read here. And to join the conversation on Twitter, look for the hashtag #SoulfulEconomy.
Calling all HuffPost superfans!
Sign up for membership to become a founding member and help shape HuffPost's next chapter