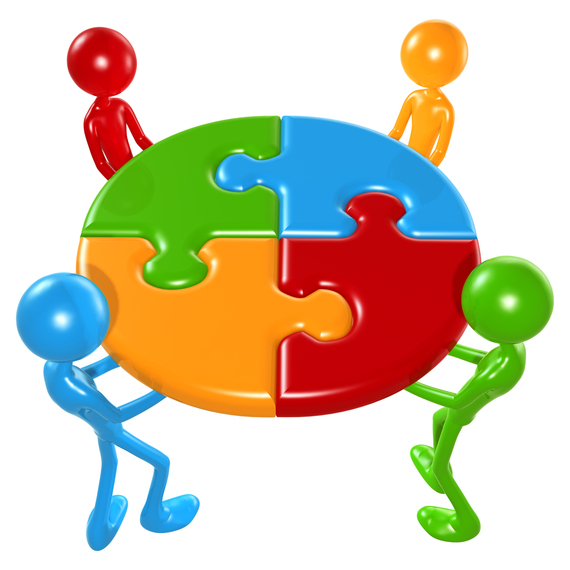 Diversity and the lack thereof has remained a hot topic at every turn. From sports and entertainment, academia, to legal and tech industries, the data illustrates the sobering reality that more work remains to be done to attain truly diverse and inclusive environments within our global society. Therefore, it is imperative to move beyond discourse to action.
In June 2015, Facebook was one of several organizations that answered the call. Maxine Williams, Facebook's Global Director of Diversity, provided an update on the company's diversity efforts. In this update, Williams announced that Facebook would be testing a "diverse slate approach [that will] present hiring managers within the pilot organizations with at least one qualified candidate who is a member of an underrepresented group to fill any open role. The opportunity to compete is often the biggest hurdle for underrepresented people to overcome. This approach, similar to the Rooney Rule in the National Football League (NFL) in the U.S., encourages recruiters to look longer, harder and smarter for more diversity in the talent pool and ensures that hiring managers are exposed to a range of different candidates during the interview process." Williams is optimistic as the program has been well-received so far with strong indicators of effectiveness. Given her previous experience as the Director of Diversity Programs at White & Case LLP during which the firm jump from being the 47th most diverse large law firm to number 1, many are eagerly awaiting Facebook's results.
By way of background, the Rooney Rule was established in 2002 and requires NFL teams to interview at least one minority candidate for head coaching and general manager positions. Moreover, the Rule stipulates that minority candidates must have the same interview experience as other candidates (i.e., meet with the same executives, in person, for the same amount of time). Failure to comply would subject a team to a significant monetary fine. However, the Rooney Rule does not mandate quotas or hiring preference given to minorities.
Before 2002, minorities made up 70% of the players in the NFL but only 6% of the coaches. After the Rule's adoption, minority coaches increased to 25% and four years later, minority coaches made up almost 19% of the total (six out of 32). Although the Rule is not a total panacea and has room for improvement (as it relates to inclusion and advancement), it has leveled the playing field by giving those who would not otherwise have a chance the opportunity to be seen and get a job. Further, the NFL has also formed an advisory committee to help identify talented, minority candidates. With career development being an equally salient goal, the NFL has improved its program to assist all potential candidates in developing the necessary skills to be successful.
Taking this into account, it would be interesting to see if the legal profession (along with others) could apply the Rooney Rule to increase diversity. As NALP Bulletins consistently show, broad disparities remain when it comes to diverse attorneys advancing within the legal field. Hiring committees should be required to interview at least one diverse candidate for any position, whether the position is for attorneys, law students, or staff. All candidates should have the same interview experience as it relates to interviewers, type of interview, and time allotted. Although this will slow the hiring and promotion process considerably, it will force legal employers to be more aggressive and resourceful in order to find talented, diverse candidates as opposed to settling for business as usual that maintains the status quo and undermines the greater objective.
Calling all HuffPost superfans!
Sign up for membership to become a founding member and help shape HuffPost's next chapter