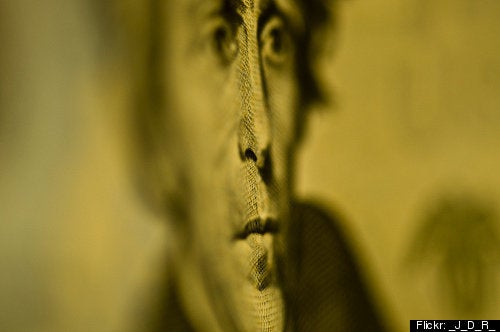 While Wells Fargo and Citigroup have made headlines recently for repaying the massive debts they owed to the American taxpayer, people are still frustrated about subsidizing the gambling habits of mega-banks. Yesterday's post "Move Your Money" generated a lot of comments from readers who want to ditch their accounts with the Too Big to Fail crew.
Below is a list of the four mega-banks that took the most government bailout money:

1. Bank of America ($45 billion)
2. Citigroup ($45 billion)
3. Wells Fargo ($25 billion)
4. JP Morgan Chase ($25 billion)
According to Treasury's most recent report on the bailout, our massive subsidy of the behemoth banks didn't pay off especially well. Large financial institutions made record profits last year. Neighborhood banks, on the other hand, were forced to sharply increase their rates of consumer loans to fill demand. For these reasons and many, many more, we're seriously thinking about localnomics.
We want to hear how local banks serve communities better. Try the moveyourmoney.info tool to find small banks in your area, or add to the list of community banks below:
Send us your videos, stories, and even just locations of the best local banks in America. Visit moveyourmoney.info to learn more and find a community bank near you.
It's easy to participate. Simply click participate below and write out your account. We want to know why some Americans have decided to move their money and why others should.
Click on one of the markers on the map below and then click "View info" to read why people have moved their money to community banks.