In
with testicular cancer. Then, after chemo in 2013, I was diagnosed with post-traumatic stress disorder as a result of my treatment.
I had family and friends for support, not to mention a ton of drugs to keep me alive, but none of that could top the best medicine I had: my dog, Virgil.
The health benefits of pets have been scientifically studied for years, but as anyone who has a pet knows, the bond goes much deeper than a study. In moments when there are no words to describe your pain or sadness, or any other of the number of problems that come from being sick, that pet looks you in the eye and somehow miraculously gives you the comfort you needed.
That's why this Movember Virgil and I are bro'ing out and getting our shave on.
Testicular cancer is the most common form of cancer in young men between the ages of 15 and 35. The second-most common form of cancer among men in the United States is prostate cancer. A diagnosis of cancer is often a cause of mental health problems down the road, of which 15 million American adults are diagnosed with each year.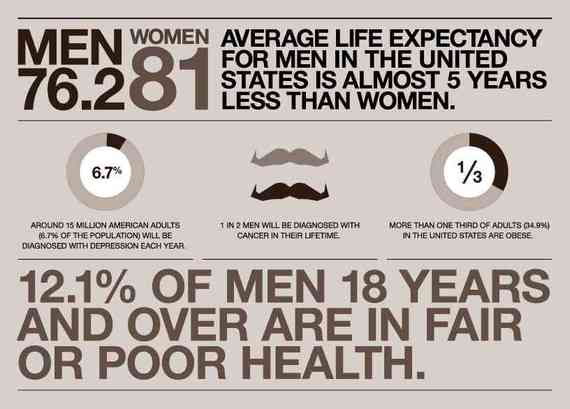 The Movember Foundation is the official global charity challenging men to grow moustaches to change the face of men's health. Come November 1st, men across the world shave clean and start bro'ing out, aka growing out their mustache, in support of men's health. It's not about the beard. Beards don't start conversations; guys grow them the rest of the year. It's all about the 'stache!
Movember mustaches start conversations, which lead to men getting checkups, which leads to detecting cancer early. They're a walking billboard of support for Movember to raise vital funds and awareness for prostate cancer, testicular cancer and mental health.
Visit Movember.com to sign up to be a MoBro or MoSista. Grow that stache, ask family & friends to support you, and attend one of the thousands of events happening around the world during November.
I'll be keeping a Movember Mustache Diary all month in posts on MTV Act and Huffington Post and tweeting with #Chemocation at @HAlanScott.
You can have an impact on men's health. Sign up at Movember.com to grow a mustache and join the movement.
Photos (H. Alan Scott, Movember)
This post originally appeared on MTV Act.
REAL LIFE. REAL NEWS. REAL VOICES.
Help us tell more of the stories that matter from voices that too often remain unheard.