As hair starts to sprout above thousands of lips this month, prostate cancer activists hope that growing handlebars and pencil moustaches will push more men into doctor's offices to get checked for the disease.
Though one-in-six men are affected by prostate cancer, according to the Prostate Cancer Foundation, activists say that this "below the belt" health condition still remains a topic men won't open up about. Now in its eighth year, the Movember movement continues to try to change that. While growing out their whiskers throughout November, participants raise funds and awareness and spark critical conversations about prostate and testicular cancers.
"It just wasn't something you talked about," Sandy Goodman, 48, told The Huffington Post about his experience with men's cancers before joining Movember. "My wife would go in every year for her breast exams and the pap smears. She was very open about that. I never heard any friends talking about testicular cancer or what a PSA (prostate-specific antigen) score was."
"Mo Bros" hope that the moustache can do for prostate and testicular cancers what the pink ribbon has done for breast cancer.
"Men are very different from women," said Dan Zenka, senior vice president of communications for the Prostate Cancer Foundation. "They're not going to put on the T-shirts and do the runs. [Movember] is really suited to the male psyche."
Though his prostate-cancer treatment will keep him from growing his moustache this year, Zenka said he's determined to lend his voice and experience to the mission.
That mission, which boasted 450,000 members and raised $81 million last year, has come a long way since a couple of buddies bemoaned the death of the 70s stache over beers in Australia. They set a humble goal back in 2003: get 30 men to grow their facial hair for 30 days to draw attention to men's cancers.
Today, proceeds from fundraising efforts around the globe benefit the Prostate Cancer Foundation, LIVESTRONG, the Lance Armstrong Foundation and Movember's education and research programs.
Though Goodman has ranked the top U.S. fundraiser two years in a row -- pulling in a total of $91,000 -- he said that raising money isn't his primary goal.
Goodman said his father-in-law ignored the advice of doctors and prostate cancer's warning signs and has been battling the disease for five years.
"I realized that none of my friends knew anything about prostate cancer," Goodman remarked, "the prevalence of it, the fact that there are no symptoms and the fact that you really need to get checked."
His personal mission is to educate as many people as possible.
Along with every fundraising email he sends, Goodman shares statistics about the diseases and words of encouragement about getting examined. He said that about 20 of his buddies who had never gotten checked have gone to see their doctors.
As to why growing facial hair is helping to chip away at the taboo, Movember activists say the reason is obvious.
"It's macho isn't it?," Zenka asked. "Doesn't everyone want a Tom Selleck moustache?"
SLIDESHOW (photos courtesy of Movember):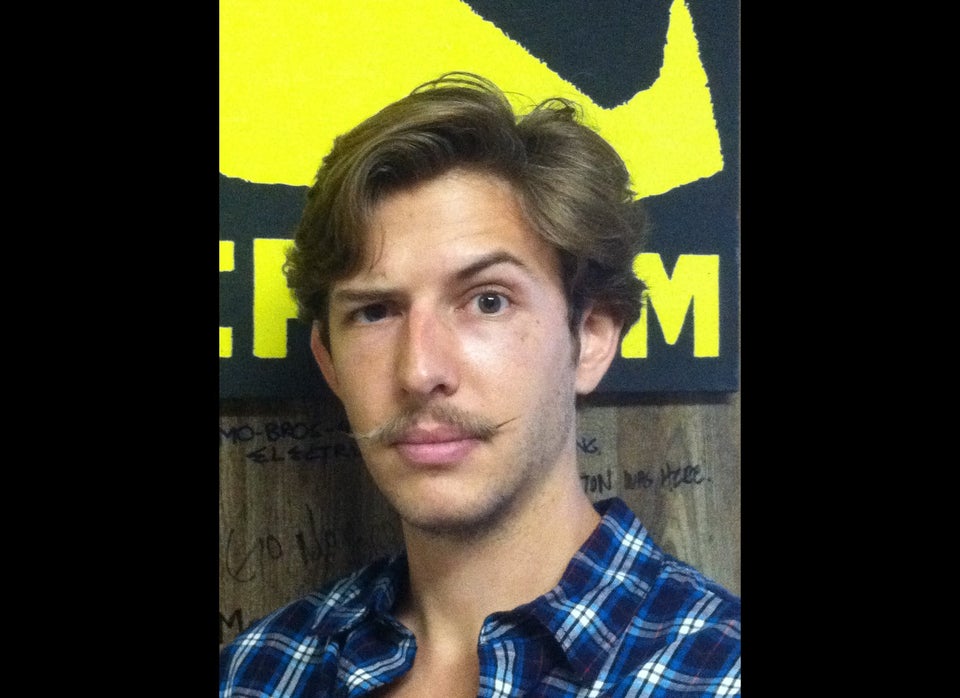 Popular in the Community