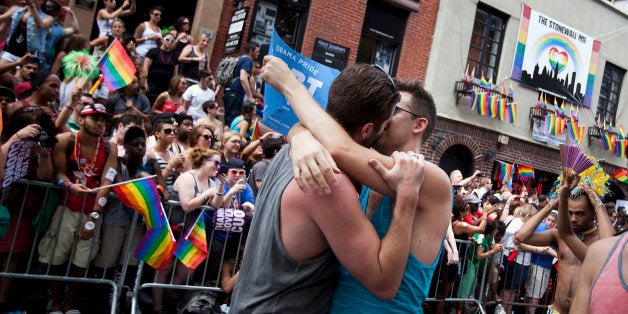 A record 60 percent of Americans now favor same-sex marriage rights, according to a new Gallup poll, and lesbian, gay, bisexual and transgender (LGBT) rights advocates await the U.S. Supreme Court's forthcoming ruling on marriage equality with bated breath. Still, in a sobering reminder that true equality is still far from a national reality, a new surveying map finds that 61 percent of Americans reside in states where protections for the LGBT community leave a lot to be desired.
In an attempt to show the "uneven and uncertain progress" of pro-LGBT legislation nationwide, Movement Advancement Project officials ranked each of the 50 U.S. states as high, low, medium or negative in regard to equality. They examined marriage and partnership recognition, adoption and parenting laws, workplace non-discrimination policies and the ability of a transgender person to change the gender marker on an official document such as a driver's license.
Negative laws, organizers noted, were defined by those that specifically limit access to rights, services and programs for LGBT people, such as healthcare exclusions that bar transgender people from gender confirmation-related care and HIV criminalization laws, which disproportionately impact gay and bisexual men.
They found that 29 percent of the U.S. LGBT population were living in 13 states that they determined to have "negative equality," including Louisiana, Kansas, Ohio, Michigan and Georgia.
On the flip side, 39 percent of that population called one of 12 "high equality" states or the District of Columbia home. States coming in on the "high" end of the scale were California, Oregon, Illinois and five out of the six New England states. (The sole northeastern outlier, New Hampshire, was deemed to have "medium equality.")
Movement Advancement Project Executive Director Ineke Mushovic said that although a marriage equality victory at the Supreme Court would be "transformative," additional legislation is "needed to fully protect LGBT people and their families."
"One state may have high equality while a neighboring state has hostile laws," Mushovic wrote in an email statement. "Or, a state may have high levels of equality for gay, lesbian and bisexual people while offering almost no legal protections to transgender people."
Support HuffPost
Every Voice Matters
Before You Go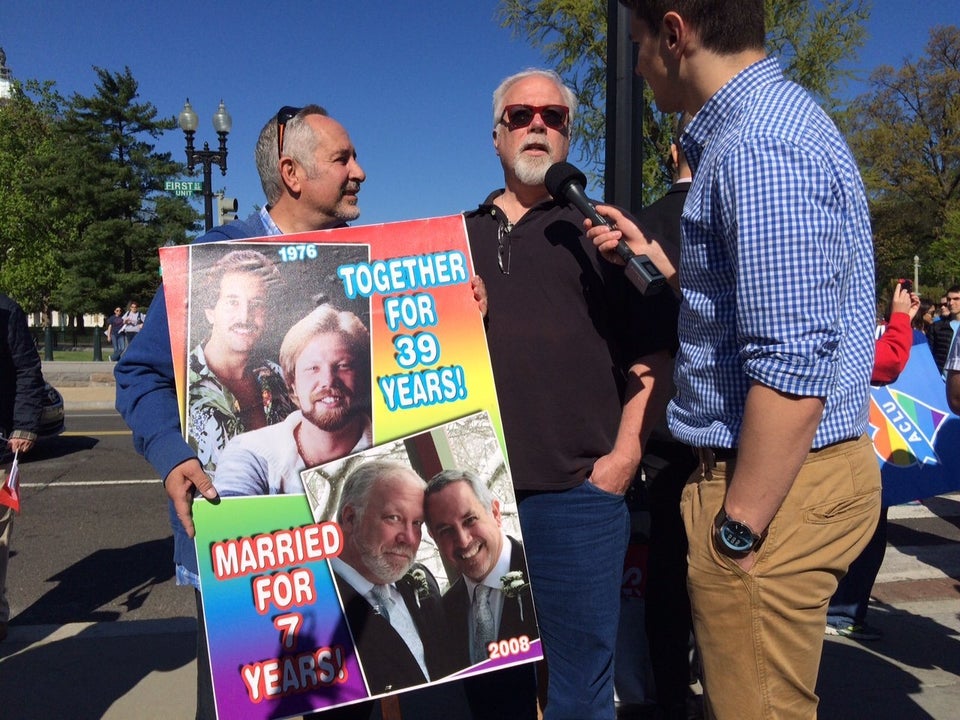 Gay Marriage Protests Outside SCOTUS
Popular in the Community