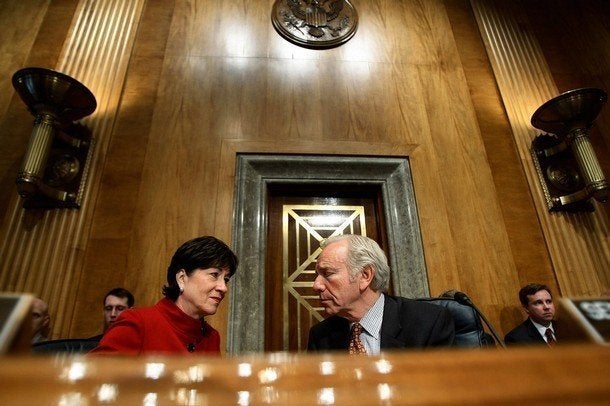 The progressive community is moving swiftly against Sen. Joseph Lieberman for killing the public option for insurance coverage and the provision to expand Medicare.
On Tuesday, MoveOn.org put out a fundraising plea asking its five million members to donate to a huge ad campaign that they plan to launch against the Connecticut independent. The group says it will also use the funds to oppose him in the next election.
Sen. Lieberman has been one of the biggest obstacles to real health care reform with a public option all year. But over the past two weeks, he's taken it to a dangerous new level.

First, he demanded that the public option be removed from the bill. Then, last night, he killed an expansion of Medicare--an idea that he himself championed just three months ago and that was added to the bill specifically to satisfy him.

He's shown that he can't be reasoned with. Most of all, Joe Lieberman can't be allowed to stay in the U.S. Senate.
The group's goal is to raise $400,000 in the next 24 hours, which would be a tremendous showing of financial and political support against Lieberman's continued presence, both in Congress and in the Democratic caucus. As the fundraising appeal reads:
First, Joe Lieberman helped President Bush invade Iraq, and the Democrats in Washington forgave him. Then, he endorsed John McCain, and they forgave him again. Then, he personally attacked Barack Obama at the Republican National Convention, and still the Democrats forgave him.

Now, Joe Lieberman is single-handedly gutting health care reform. The time for forgiveness is over. It's time to hold Senator Lieberman accountable.
Popular in the Community