WASHINGTON -- MoveOn.org, the progressive advocacy group, launched an ad campaign Monday targeting the Republican governors who have yet to embrace Obamacare's Medicaid expansion.
The group plans to use billboards, petitions and rallies to ramp up pressure on GOP-controlled legislatures in six holdout states: Texas, Nebraska, Florida, Louisiana, Wisconsin, and Virginia. With 2014 legislative sessions underway, state lawmakers face a renewed debate around the Medicaid expansion. Democrats and allied groups have been laboring to highlight the impact on states where the expansion has been rejected.
MoveOn's billboard campaign, which begins on March 3, will detail how many local residents have been denied health care coverage without the expansion. The Texas billboard, for example, takes aim at Republican Gov. Rick Perry and reads: "Welcome to Texas! Where Gov. Perry has denied 1,046,000 Texans health care and now all Texans are paying for it. It's like a whole other country."
A similar billboard in Florida knocks Republican Gov. Rick Scott, who endorsed the Medicaid expansion but went silent after the state's GOP-led legislature rejected it. "Welcome to Florida! Where 763,000 people are denied health care because Gov. Scott won't fight to expand Medicaid," the sign reads.
In addition to the billboards, MoveOn members have collected 190,000 petition signatures, made nearly 8,000 phone calls to elected officials, and contributed $120,000 toward the nationwide effort.
"MoveOn members will hold accountable the Republican governors and elected officials who continue to prevent millions of Americans from gaining access to health care," Anna Galland, executive director of MoveOn.org Civic Action, said in a statement. "Expanding Medicaid coverage so that every American has access to health care coverage will save these states money in the long run, and it is the right thing to do. MoveOn members will not stop fighting until every American has access to affordable health care."
The Kaiser Family Foundation issued a report in December that found that millions of poor adults would be left without a new coverage option in states that do not expand Medicaid. The majority were poor, uninsured black adults residing in the South, with the study noting that four in 10 uninsured black adults with incomes low enough to qualify for the Medicaid expansion fall into the coverage gap, compared to 24 percent of uninsured Hispanics and 29 percent of uninsured whites.
Before You Go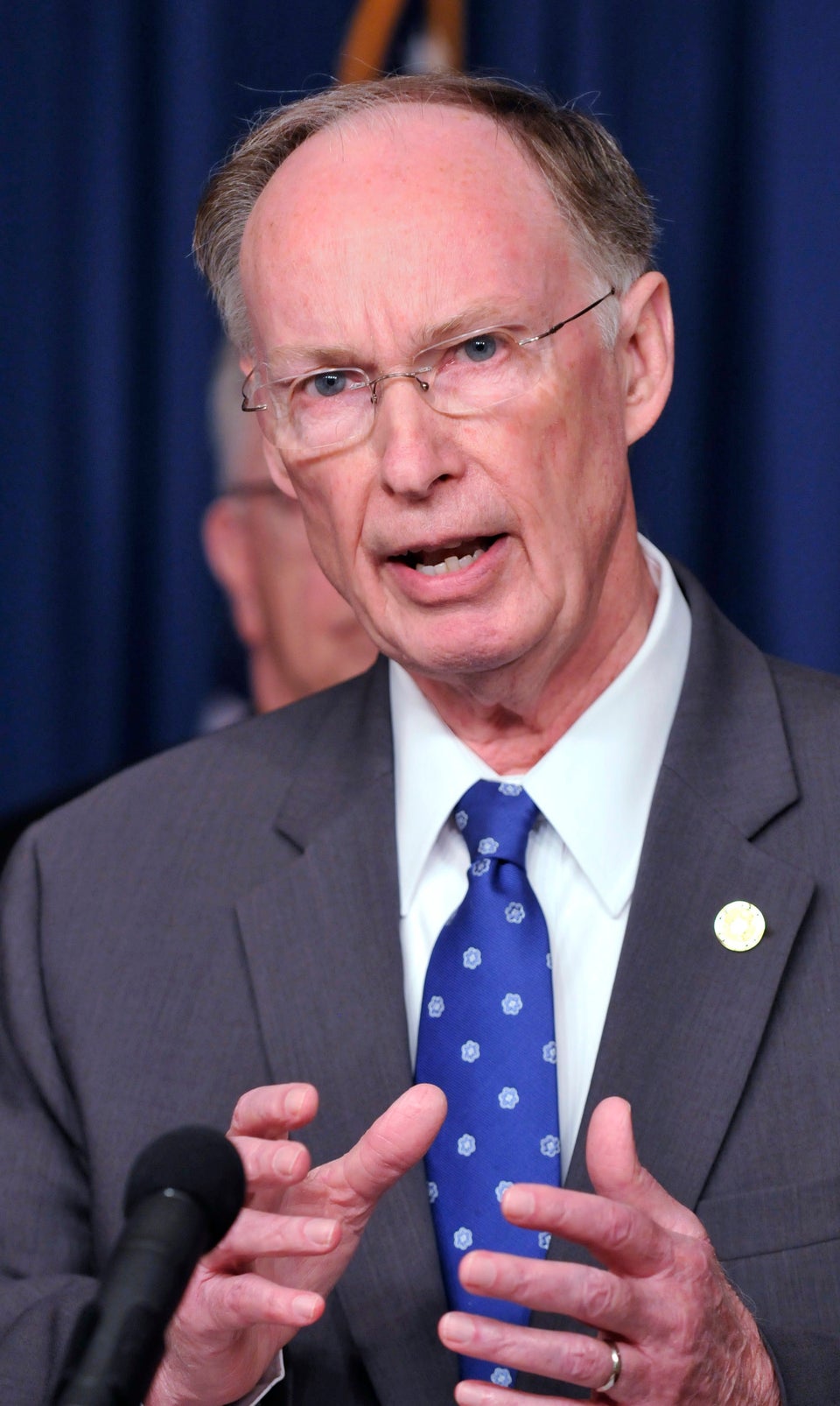 United States Governors
Popular in the Community