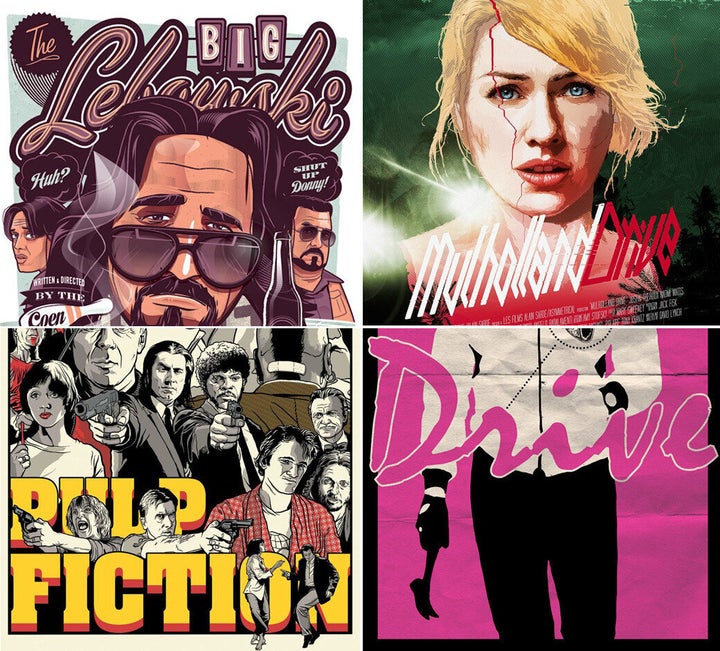 You might not be able to tell through its current incarnations, but the movie poster was once an art. In American cinema's golden ages, the poster was a piece of cinematic storytelling in and of itself. Hand drawn figures, striking images, colorful compositions and unique formatting brought about a wave of romanticism for an art that has certainly become quite lost within Hollywood's current model for film posters, a slow decline in creativity that seems to have begun in the late 1980s.
The modern film poster has derived into a series of safe cliches, hobbled by the inexpensiveness and ease of producing producing posters digitally or with photography and the contracts that demand stars share a sizable portion of the display. Filmgoers have become inundated with an ongoing series of notable similarities, apparent to anyone with eyes walking by any movie theater.
As the mainstream medium has devolved, a niche market has popped up, comprised of artists and film lovers who create their own custom posters to sell, injecting their own style into both modern and classic film posters.
"In all honesty, I was pretty oblivious that such a market even existed for these posters, but after some talks with good friends, I thought I'd give it a whirl and the response has been overwhelming," said Adam Juresko, who opened an Etsy shop for his custom film posters in February 2011. "I never made any of the posters I've made because I thought I could do better than the original, I just knew I could do something different and I think that's resonated with the people who are into my posters."
Drawing on experience from designing album covers and flyers for bands, Juresko composes many of his posters through mostly strong, singular images infused with colors and filters mirroring pop art of years past. Some are loud and vibrant, like his take on the French classic "Amelie". Others are striking in their minimalism and have their imagery aided by an understanding of their context within the film, such as Juresko's poster for "The Shining".
Juresko is laid back in terms of pushing his posters. "I let word of mouth do most of my marketing," he said. "I have a Facebook fan page that encompasses all of my artistic endeavors, as well as a Tumblr, so I'll post on those whenever I do something relevant. From there it gets reblogged and sent around the weird Internet world and it brings people to the Etsy shop."
Claudia Varosio, who runs an Etsy shop from London, is similar in attitude. Creating her shop out of a love for the illustrated poster art form, Varosio has been peddling her custom creations for four years now.
"I try to focus on movies that mean something to me, even though these are not necessarily the most popular," Varosio said. "I like to create posters for them both to connect and share my love for them with those people who already know them, and to promote them to those people who don't yet." Varosio's designs are simple, but stand out due to large, original illustrated images mixed with bold colors and titles that make the designs pop with bombast, like her riff on Carol Reed's noir classic "The Third Man".
Both Varosio and Juresko are able to run their operations on the passion of cinema aficionados who have a desire for content that's customized in a vein that diverges from the mainstream. Although many of these artists sell their pieces -- in online shops or limited edition runs at art shows -- the online film community has a tremendous interest in these custom creations, from user-made riffs on Criterion Collection DVD covers to posters made purely out of a desire for artistic expression and sharing. Communities like Tumblr, Behance and deviantART allow artists to exchange these creations freely, creating an organic discourse on what makes a great film poster that draws prospective viewers in or a piece that draws positively on connotations of a loved film. New marketplaces like Etsy or Fab.com allow these artists a means to distribute, promote and profit from their revisionist creations.
According to the artists, their shops operate in an ambiguous grey area in terms of their legality, one that presently does not represent a pressing burden for the big studios. While some artists are asked to take down their prints for certain films, other studios take a more relaxed -- or even positive -- view to the custom posters, considering they work as free exposure and advertising. Certain directors and writers don't seem to mind the use of copyrighted content either, occasionally commenting on and sharing the alternative posters created for their films.
"All of my exposure is really due to the people kind enough to share my work with other people," said Adam Rabalais, whose trippy custom "Inception" poster was shared enthusiastically across message boards and film sites. "The art floors at the conventions I've attended are really amazing. You could spend the whole day just wandering around and taking in all the incredible work. And it's great to be able to meet the artists face to face and have a conversation or just ask questions. These shows seem to grow every year, as do the collectors, so I definitely feel the market is expanding."
Before You Go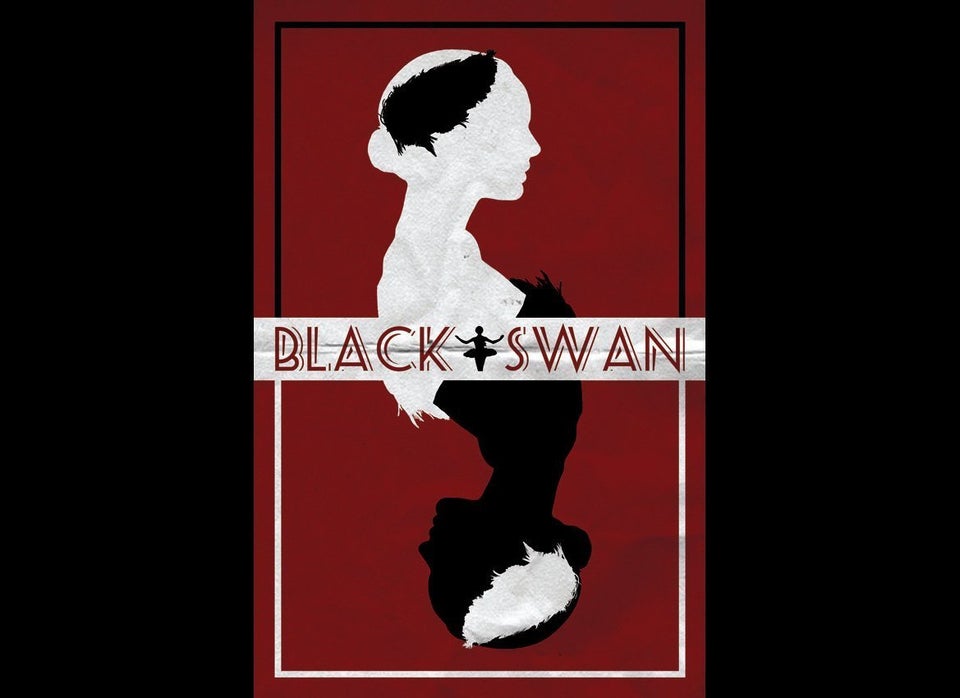 The Coolest Movie Posters You've Never Seen
Popular in the Community