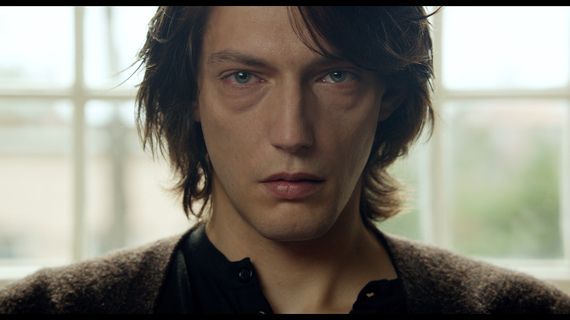 Polish movie director Andrzej Żulawski (1940-2016) is best known for his 1981 freak-out, Possession, about a bored housewife (Isabelle Adjani) who leaves her husband for an octopus-like creature. How do you say "tentacle sex" in Polish? (The creature was designed by Carlo Rambaldi, the same guy who did E.T.!)
Żulawski died earlier this year of cancer at age 76; his final film, Cosmos, is being released posthumously. You can see it from June 17th through the 24th at the Metrograph. So what kind of parting gift did Żulawski leave us?
Cosmos is based on the novel of the same name by Witold Gombrowicz, the bad boy of Polish literature. Gombrowicz is best known for his 1937 freak-out, Ferdydurke, about a grown man who regresses to a childish schoolboy. Despite the sci-fi title, there are no tentacled creatures in Cosmos, but there are plenty of other monsters.
Two young men--one a would-be writer named Witold--stay in a bed-and-breakfast run by a dysfunctional family. There's an alcoholic father, a dotty mother (she freezes in place when over-excited, and likes to chop wood in the middle of the night), a bland adult son, a seductive daughter-in-law, and a tragic maid with a hair lip. Witold, of course, falls for the seductive daughter-in-law.
There is also a murder mystery, of sorts: somebody is strangling small animals in the neighborhood--birds, chickens, cats--and leaving them dangling from tree branches like evil talismans. The two young men decide to play detective and solve the mystery.
Eventually, after one too many animals are strangled, the household decamps to a home by the seashore, where they are joined by another young couple--the man looks like Tintin, the woman looks like the housemaid without the hair lip--and a mute, crazy priest.
Along the way there are references to Stendhal's The Red and the Black (didn't read it) and Pier Paolo Pasolini's Teorema (saw it). Żulawski described Cosmos as a "metaphysical noir thriller," but something gets lost in translation. Maybe you have to be Polish to fully understand it. Or at least a creature with tentacles.
The Metrograph is located at 7 Ludlow Street in Manhattan.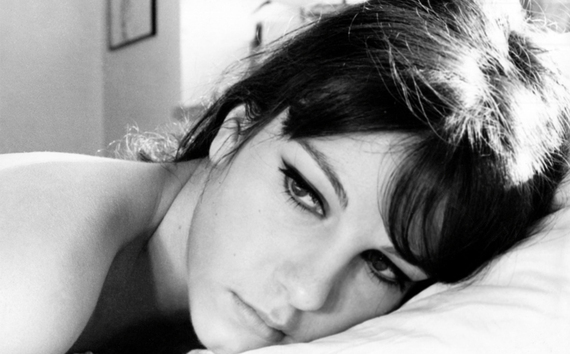 If Polish enigmas are not your thing, maybe you would prefer Italian existentialism. Film Forum is bringing back both Antonio Pietrangeli's I Knew Her Well (1965) and Mario Monicelli's The Passionate Thief (1960) for return engagements.
The films are well matched. Both are alternately funny and sad. Both feature women striving to make it in fantasy industries: Anna Magnani, the slightly over-the-hill actress in The Passionate Thief; Stefania Sandrelli, the would-be fashion model in I Knew Her Well. Both women come to a bad end, although The Passionate Thief offers some glimmer of hope, whereas I Knew Her Well infamously does not. Both movies are shot in beautiful black and white, capturing an Italy that no longer exists. Both are indispensible.
Film Forum is located at 209 West Houston Street in Manhattan.
Popular in the Community