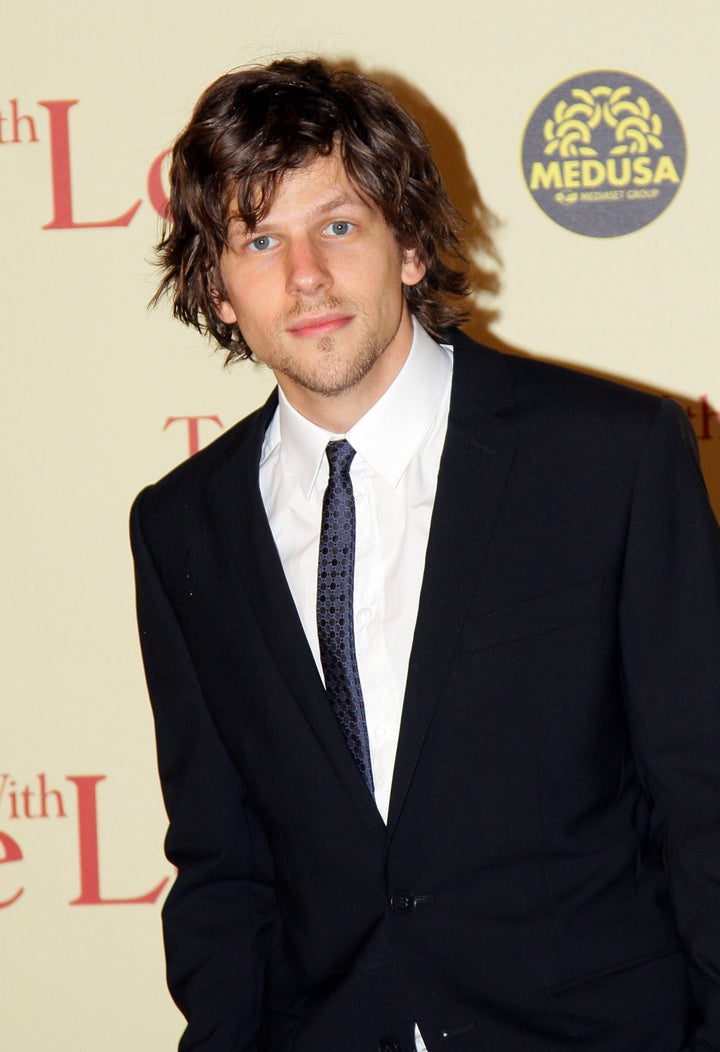 Why Stop Now boasts such a diverse cast of recognizable faces that you have to wonder where it all went wrong.
A strange blend of comedy and drama that never quite jells, the film was cowritten and codirected by Ron Nyswaner (an Oscar nominee for Philadelphia) and newcomer Phil Dorling. It offers a cast that includes Jesse Eisenberg, Oscar-winner Melissa Leo, Tracy Morgan and Isiah Whitlock Jr., and a familiar template -- one big, eventful day in which the central character has a life-changing appointment and a ton of obstacles in the way of keeping it.
But while the script keeps making gestures in the direction of both humorous quirkiness and dark personal drama, it never goes far enough in either direction to truly commit. The result is a half-hearted tale that should land with more impact than it does.
Eisenberg plays Eli, college-age son of Penny (Melissa Leo), who has a long-standing drug habit. He's hoping to head for a music conservatory in the fall and wants his mother clean and sober to take care of his younger sister when he goes.
So he's taking her to rehab on this day, before going to an audition for that major Boston music conservatory, where he can pursue his passion to become a classical pianist. For good measure, Eli also has to drop off (and pick up) his pre-teen sister from school -- and she has problems of her own, wearing a sock puppet on one hand to say inappropriate things to everyone she meets.
But when he gets Penny to rehab, they won't take her because, for the moment, she has no drugs in her bloodstream. So he has to take her to score, so she'll qualify to get into rehab. Which means taking her to see her drug dealer Sprinkles (Morgan) and his partner Black (Whitlock) at the home of Sprinkles' mother.
Sprinkles is out of stock, however -- and, as it turns out, Penny owes Sprinkles a lot of money. So Eli is enlisted as Sprinkles' translator, to speak Spanish with his connection when they go to re-up.
Each encounter provides a certain amount of juice and a few unexpected chuckles -- but none of them build to any kind of climax. Instead, each detour siphons energy and momentum from this tale, instead of adding it. Along the way, there are run-ins with Revolutionary War re-enactors, an amorous Latin drug lord who wants to hit on Penny and a clash with Penny's snotty sister, who doesn't want Penny's chaos in her house.
And, of course, the audition. Let's just say that, by the time Eli gets there, he's not in tip-top shape -- mentally or physically -- to reach for his dream. But you already knew that -- because, of course, this is a movie about reevaluating our dreams and our lives.
Morgan and Whitlock have an easy chemistry and offbeat timing that makes them an interesting grouping with the hesitant Eisenberg (playing a more assertive character than usual) and the passionate Leo. But the Eli character never really comes into focus: Is he the angry, explosive nerd who finally reaches his threshold of patience? Or just a guy who, on rare occasions, actually speaks up for himself? Hard to say; harder to care.
Why Stop Now has moments -- most of them involving the unpredictable Morgan -- but too few of them to make you want to start caring about this film.
Find more reviews, interviews and commentary on my website.
REAL LIFE. REAL NEWS. REAL VOICES.
Help us tell more of the stories that matter from voices that too often remain unheard.