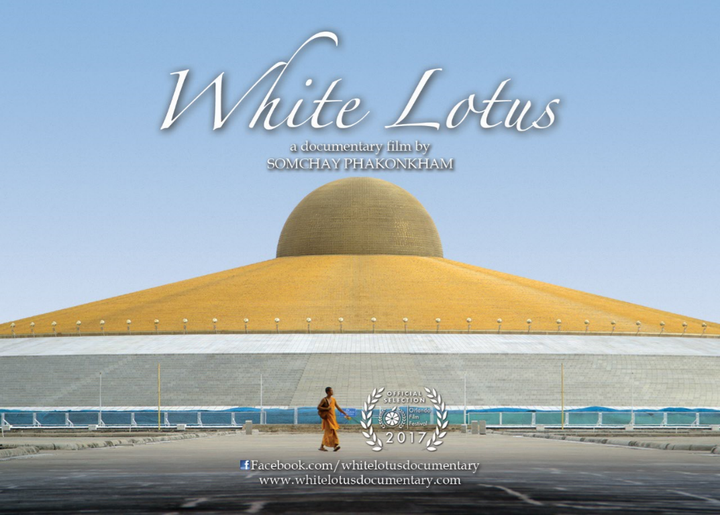 White Lotus, a documentary film directed by Somchay Phakonkham, follows the real-life spiritual journey of a Westerner who takes on the Southeast Asian tradition of temporary ordination as a Buddhist monk.
The independent film, which had an early premiere at the 2017 Orlando Film Festival, tells the true story of Matthew Trubiani, an Australian soon-to-be father who decides to put his life on hold for a bit and travel to Thailand to ordain at the world's largest Buddhist temple, Wat Phra Dhammakaya.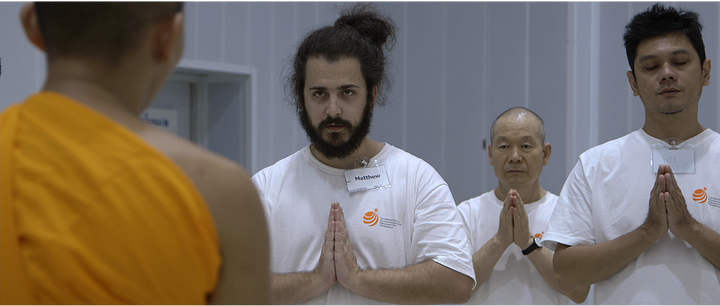 As somebody who has undertaken the Southeast Asian tradition of short-term ordination myself, including at this very temple, this was certainly a nostalgic viewing experience for me. Being lucky enough to have been able to watch the film before its wider theatrical release, I can say I was certainly happy with what the film had to offer.
White Lotus is an intriguing, real-life story of self-discovery. But the documentary's greatest value is its outstanding ability to contribute to a greater understanding of Buddhist monkhood. While most people know what a Buddhist monk looks like, what being a monk entails is still rife with mystery and misunderstanding to those who have not experienced it.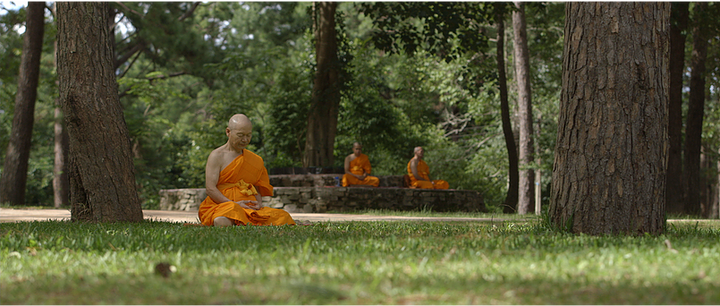 Phakonkham has taken the exotic mystery of Buddhist monkhood and presented it through an inspiring journey of direct personal experience. While most documentaries rely on the narrations of a director or reporter to steer the direction of the film, Phakonkham allows Trubiani and the interviewees to tell the story themselves. On top of that, rather than using reenactments, White Lotus films and documents Trubiani's real-life journey as he goes, giving viewers a truly authentic look into Buddhist monasticism that cannot be seen anywhere else.
The documentary covers Trubiani's journey into monkhood, his hardships, and his gradual development of an understanding of the spiritual life. One of the things I liked the most about the film was that interviews with teaching monks and laypeople were woven in as Trubiani progressed along his path, providing explanations and insights to viewers as to what monastics do, why, and what it means to the faithful people who support them.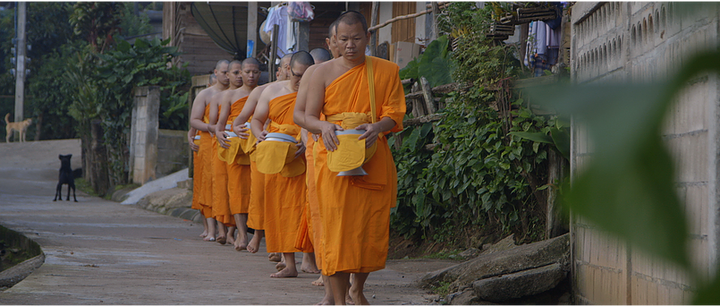 Probably the most surprising aspect of the movie is the fact that footage of monks meditating is shown quite sparingly in the film. A bit odd considering the fact that White Lotus is a documentary about the life of Buddhist monks and that meditating takes up a large part of their day. To Phakonkham's credit however, the documentary instead dedicates its time to covering the ordination process, and aspects of monk life people don't already know about.
Despite the great insight White Lotus gives about Buddhist monasticism, the film wasn't flawless. While the documentary was mostly on top of its facts, I did catch one notable inaccuracy at one point in the film. During a Thai-language interview, a monk explains there are three levels of offenses for breaking the monastic code. For breaking any of the medium offenses, or the Sanghadisesas, a monk must go on probation and is stripped of all monastic seniority during this time, thus being reduced to the status of a monk who has just ordained. This was explained accurately in the Thai-language interview, but the film subtitled this explanation in English as the monk having to "disrobe and start over", a somewhat misleading translation since there is usually no need to formally disrobe for a Sanghadisesa offense.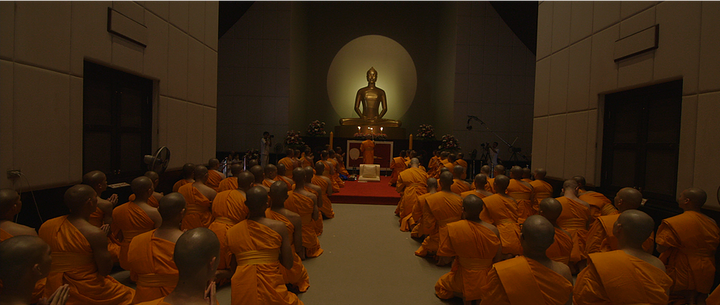 Nonetheless, coming from somebody who has experienced monkhood firsthand, I can say the documentary does a great job of presenting monk life authentically, at least at this temple. Given that the film was condensed into less than two hours, the documentary hits the important bases quite well. In my opinion, the only major aspects of monk life the film left out was the recitation of the Patimokkha, or the monks' 227 precepts, or rules, every 15 days and the regular process of confession for monks. This is certainly not a criticism of the film however, as many temples prohibit monks from doing these activities while lay people are present, so getting footage of these things would have been difficult anyways.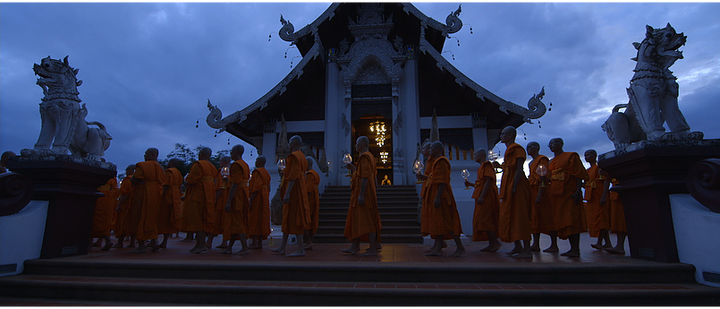 With its immersive style, and real-life presentation of Buddhist monkhood, White Lotus is certainly a must watch for those interested in understanding what Buddhist monasticism is really like. Phakonkham brings to the table a unique glimpse into Buddhist monkhood that provides an amount of realism that cannot be found in news reports, interviews, other documentaries, or even scholarly works.
While, in Trubiani's words, the film and his experience with monkhood only "scratched the surface" of what it truly means to be a monk, Phakonkham has presented Buddhist monasticism with an authenticity scholars and journalists alike have been unable to do. White Lotus is proof that no amount of interviews, gossip, reading, or research can ever replace actually being there.
See the film's official trailer below:
Related
Popular in the Community