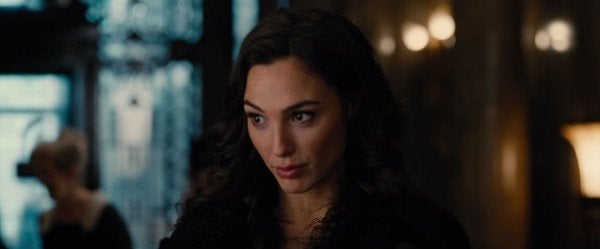 A movie theater in Belgium is under fire for handing out diet pill pamphlets and sponges to women who went to see "Wonder Woman."
Every month a Kinepolis theater in Leuven, Belgium has a "ladies at the movies" night where the theater screens movies for only women. (Kinepolis is a chain of movie theaters in Belgium, similar to AMC Loews or Regal Entertainment in the U.S.) For every screening, the theater hands out small gift bags for the female viewers. Unfortunately, the gift bag for Kinepolis' latest ladies night was completely tone-deaf.
Some of the women at the screening were not too pleased with the contents of said goodie bags ― especially given that "Wonder Woman" is a superhero film about female strength that largely challenges gender stereotypes.
Twitter user Laurent Delbar tweeted a photo of the goodie bag and wrote: "@Kinepolis exclusive goodiebag at ladies at the movies. A sponge, brush and a squeegee. Perfect tools for a Wonder Woman?"
Another Twitter user named Mattias De Vuyst tweeted a photo of the goodie bag taken by Diana Goodwin, one of the women who attended the ladies' night screening. Goodwin told HuffPost she had uploaded the photo to a feminist group on Facebook where De Vuyst found it and put on Twitter.
"Content of goodiebag @Kinepolis after ladies night WonderWoman," he wrote. "If someone gave this to a friend of mine or my girlfriend, I'd be furious!"
Goodwin told VRT that the gift bag "felt a bit absurd." "Especially since you're watching a movie that is completely about a strong female superhero," Goodwin added.
The movie theater recognized its error, telling VRT that the gift bags were not meant to be offensive.
"The goodie bags are filled with products we are offered by our sponsors," the theater said in a statement to VRT. "It's random. So it's possible that there's a sponge in it, but this was definitely not done on purpose, we don't chose these products ourselves. It definitely wasn't the intention to appear inconsiderate to women."
CORRECTION: A previous version of this article incorrectly stated that Mattias De Vuyst got the photo of the goodie bag from a female friend. De Vuyst found the photo on Facebook.
Popular in the Community