Adrianna Neil thought she was going to see "Beauty and the Beast" with her boyfriend as an early 26th birthday present.
She didn't realize she'd have the type of experience that is straight out of Hollywood.
Neil's boyfriend, Ryan Langston, had planned for her to watch a wedding proposal that looked ― at first ― like a movie trailer.
The 28-year-old Langston said he has known Neil for 10 years, but they fell in love a year ago.
"We both love movies or anything that brings an emotional experience, and I wanted to propose in a way that would be memorable," Langston told The Huffington Post. "I knew that I wanted it to be something really special for her."
The trailer was definitely in Langston's wheelhouse. He is a graphic animator at the corporate offices for Cinetopia theaters.
Still, trying to get the film proposal just right made for one nerve-wracking month before he finally unveiled it for her March 16 at a Cinetopia theater in their hometown of Vancouver, Washington.
"The staff was amazing at helping me pull this off," he said. "They ran the test of the trailer several times that day during intermissions just to make sure it would run without a hitch."
Based on this screenshot of the moment in the video where Neil realizes the movie trailer she's watching is tailored to her alone, it's pretty obvious she said yes.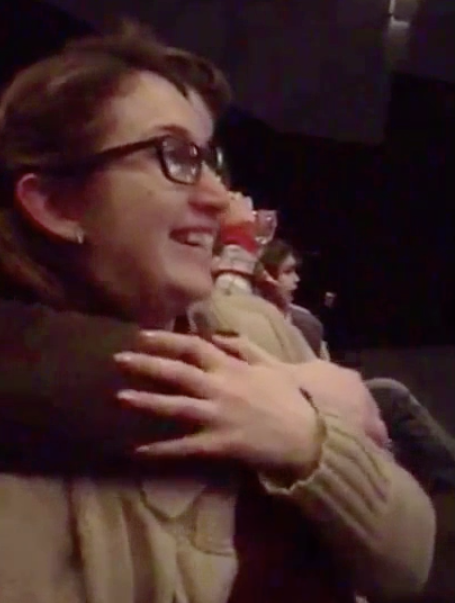 Langston and Neil are shooting for a wedding in September 2018, followed by a honeymoon in either Italy or Scotland.
Related
Before You Go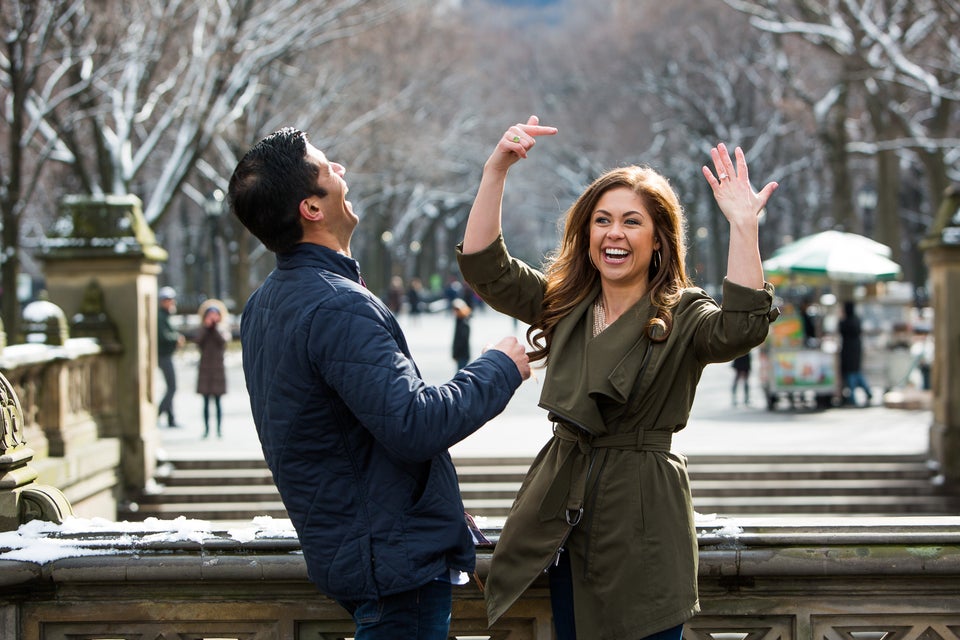 Best Proposal Reactions