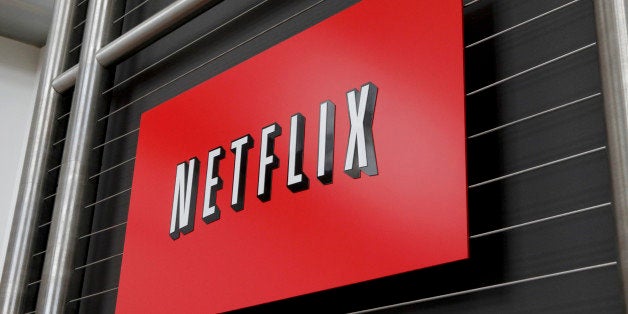 When Rocky said, "Cut me, Mick," he probably didn't mean like this.
To welcome in July, Netflix is cutting around 80 movies from its catalogue, and it seems like no title is safe. Some of the notable names on the list include:
The "Rocky" movies

No, this is bad news, guys.
"Taxi Driver"

Unfortunately, we are, Mr. De Niro.
"The Terminator"


I wouldn't count on it, bruh.
"Girl, Interrupted"

And even "The Running Man."
No, Arnold. It's the opposite of that! Why aren't you getting this?
Check out the full list of titles being purged below:
"10 Questions For The Dalai Lama"
"A Borrowed Life"
"A View To A Kill"
"AeonFlux"
"After Fall, Winter"
"Angel Heart"
"As Good as it Gets"
"Bad Company"
"Bang The Drum Slowly"
"Beavis And Butt-head Do America"
"Call Northside 777"
"Captain Kronos: Vampire Hunter"
"Chinatown"
"Close Encounters of the Third Kind"
"Comic Book Villains"
"Cotton Comes To Harlem"
"Death Wish 3"
"Death Wish 4"
"Desert Fox"
"Dr. Strangelove"
"Dragonslayer"
"Event Horizon"
"Evil Dead II"
"Fist Of The North Star"
"For Your Eyes Only"
"Freedom Writers"
"From Russia With love"
"Future By Design"
'Gattaca"
"Girl, Interrupted"
"Goldfinger"
"Hotel Rwanda"
"Howard Stern's Private Parts"
"Killing Zoe"
"Lars and the Real Girl"
"Last Holiday"
"Less Than Zero"
"Live And Let Die"
"Look Who's Talking"
"Look Who's Talking Now"
"Look Who's Talking Too"
"Monkeybone"
"Naked Ambition"
"Never Say Never Again"
"Nick Of Time"
"No Way Home"
"Only The Strong"
"Palo Alto"
"Party Monster"
"Point Blank"
"Poolhall Junkies"
"Resident Evil"
"Robinson Crusoe On Mars"
"Rocky"
"Rocky II"
"Rocky III"
"Rocky IV"
"Rocky V"
"Roger Dodger"
"Rubber"
"Some Time, Next Year"
"Spaceballs"
"Spanglish"
"Spirit Of The Marathon"
"Star Trek II: The Wrath of Khan"
"Star Trek IV: The Voyage Home"
"Stuart Saves His Family"
"Taxi Driver"
"Tentacles"
"The African Queen"
"The Dust Factory"
"The Little Prince"
"The Living Daylights"
"The Night Of The Living Dead"
"The Odd Couple"
"The Rat Race"
"The Running Man"
"The Terminator"
"Tokyo Godfathers"
REAL LIFE. REAL NEWS. REAL VOICES.
Help us tell more of the stories that matter from voices that too often remain unheard.
BEFORE YOU GO