Next week, we're saying hello to a new month and goodbye to a number of movies and shows on Netflix.
More than 100 titles are joining the streaming service in May, but 20 are set to depart, including two coming-of-age films. One is the tear-jerking 1991 classic "My Girl," and the other is the critically acclaimed 2016 comedy-drama "The Edge of Seventeen." Netflix subscribers have until May 31 to give them a final watch on the platform.
Additional films on the way out in May include the 1999 sci-fi comedy "Galaxy Quest," 2013 psychological thriller "Side Effects," and critically panned 2016 drama "Collateral Beauty." Melanie Lynskey fans should take note that her 2016 indie dramedy "Little Boxes" will also depart soon.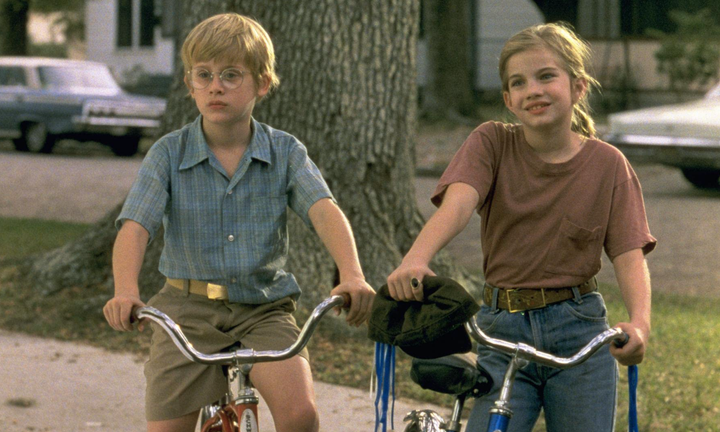 Netflix will also say farewell to a couple of documentaries next month. "The Last Days" is an Academy Award-winning feature that tells the stories of five Hungarian Jews during the Holocaust. Originally released in 1998, the documentary was remastered and rereleased on Netflix in 2021.
"Weed the People" is a 2018 documentary about cannabis medicine and the families and physicians who turn to marijuana to treat child cancer patients.
As for shows, all three seasons of the Finnish crime drama "Bordertown" and the Japanese manga adaptation "Midnight Dinner" will also leave the platform in May.
Check out the full list of movies and shows leaving Netflix below.
And if you want to stay informed about everything joining Netflix on a weekly basis, subscribe to the Streamline newsletter.

May 4
May 10
"Bordertown" (Seasons 1-3)
May 13
May 14
"Booba: Food Puzzle" (Season 1)
May 16
May 18
May 27
May 29
May 31
"Barbershop 2: Back in Business"
"Midnight Diner" (Seasons 1-3)