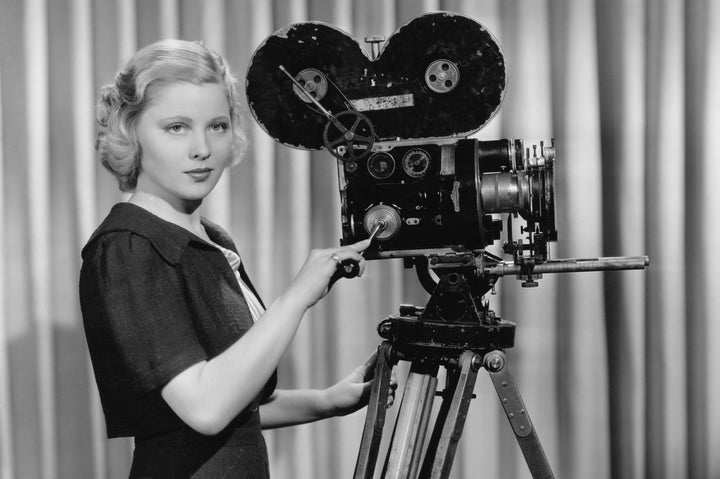 Hollywood films have become about as formulaic as our old AP math homework -- add one part historical drama with one part heroic triumph over hardship and a splash of sweeping (typically heterosexual) romance and you've got an award-winner on your hands. A mostly white cast seems to be the last ingredient to add to the recipe for success, no matter how much outrage we express about Hollywood's diversity problem. (And that's not even to mention the industry's obsession with remakes -- but that's a post for another day.)
Sure, sometimes these movies are good -- great, even -- but what Hollywood's big-budget films so often fail to achieve, aside from featuring a diverse cast, is gender equality.
An easy method used to highlight this inequality is the Bechdel test. In case you need a little refresher: In order for a film to pass the Bechdel test, it must feature at least two named female characters who have a conversation with each other about something other than a man. Seems simple, right?
Unsurprisingly, only two of the eight films nominated for Best Picture at the 2015 Oscars -- all of which were about male protagonists -- passed the Bechdel test. However, it's clear that Hollywood is (slowly but surely) embracing change. Out of the eight films nominated in the Best Picture category for the 2016 Oscars, five appear to pass the test, according to the Bechdel Test Movie List website. Progress!
There's still so much to be done, but there is more hope for better representation of women in film.
Take for instance, The Bitch List, a list of screenplays -- all of which pass the Bechdel test with flying colors -- that are ready to be optioned, bought and made into films. The un-produced screenplays on the list have been read and voted on by industry professionals who think it's about time Hollywood starts producing more films that show women, girls and trans women as equal to men.
It all started when Thuc Nguyen, a University of North Carolina graduate and web producer, witnessed her professors' sexist attitudes firsthand.
"Some instructors would blatantly blast all things about female characters, saying they were inferior," she told The Huffington Post over the phone. Nguyen thought "directors were not being given their fair shake," and eventually decided she wanted to try and bring more attention to Hollywood's sexism issue.
In 2014, she published her first Bitch List. On Tuesday, the 2016 list was published, featuring a slew of new diverse and original stories that would no doubt make great films.
"People believe in this cause and how much it affects the world off-screen," Nguyen said, acknowledging the influence on cultural attitudes. "We want woman to be seen as human as possible, as we should be."
She added, "I hope that it's [the Bitch List] part of a bigger movement to say, 'Hey, maybe we should re-evaluate what we are deciding to put into production.'"
So Hollywood execs, take note. Here are 10 original and diverse stories named on The Bitch List that deserve some big-screen love (in no particular order).
Written by Britta Lundin, this comedy feature is dedicated to the world of fan fiction. According the film's Tumblr page, the plot is as follows:
A teenage fanfiction writer (Claire) butts heads on the fan convention circuit with the lead actor in her favorite TV show when she plots to ensure that his character falls in love with his male costar to create the first gay action hero romance on TV.
It also follows Tess, a queer fan artist who challenges Claire about her own sexuality. "Ship It!" is a quarterfinalist for the Nicholl Fellowship and a semifinalist in Scriptapalooza; it's currently available to be bought and produced. If you're interested, you can even check out a few of the script pages online, here.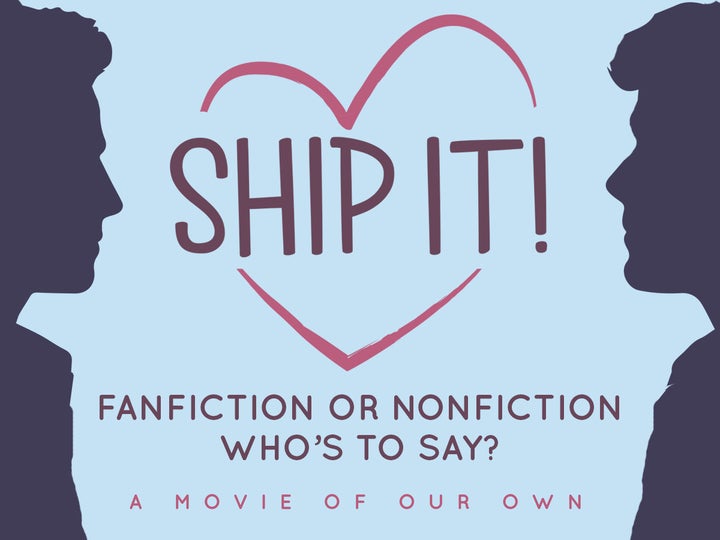 "Stratosphere" is a sci-fi/action feature written by Debbie Moon. It follows a teenage girl who trains a team of rebels to fight back against military drones and it all takes place a "hundred miles above the earth's surface." Rebels, outer space, drones? What more could you want in a Hollywood blockbuster? As of now, it's available to be bought and produced.
3. "Texas City - The Darkest Day"
Jay Thames' "Texas City - The Darkest Day" is based on the true story of the Texas City disaster. On April 16, 1947, an explosion -- considered an "industrial accident" -- destroyed Texas City. This film aims to tell the "real story of diverse everyday people (including the writer's grandfather), who became unsuspecting heroes on that fateful day." The true-story aspect will no doubt hit close to home with audiences, whether they have a direct connection or not. And we know how much the Academy likes a historical tale of heroism.
If it gets picked up, "Bronco Belle" will be the debut feature from director Khurram Longi. It follows a woman trying to become a champion bull-rider, despite facing prejudice.
"During the writing I was influenced by films like 'Thelma and Louise' and 'The Color of Money.' For me this is a female 'Rocky'-on-a-bull type of film. I thought it was a great hook," Longi told the Guardian in May of 2015.
As of now, actress Emily Blunt is attached to play the lead, though the project isn't on her IMDb page just yet. The Guardian did note, however, that Blunt was pretty eager to attach herself to the film. The production company working on the project is reportedly looking to cast two male leads to star alongside Blunt.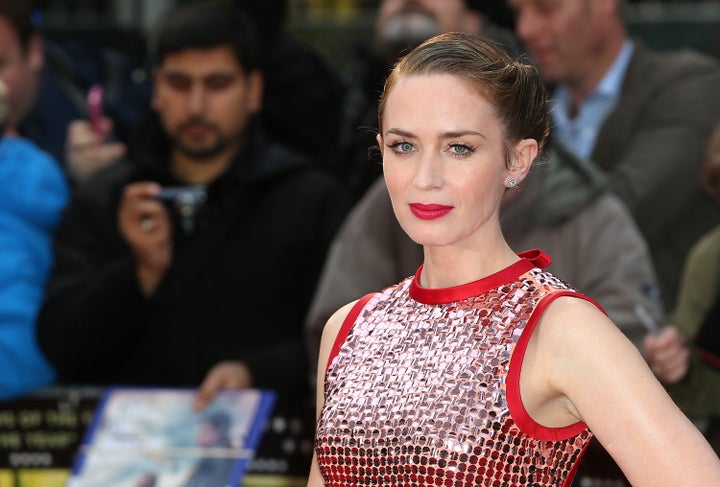 Written by Nate Orr, "Choke County" tells a story about the "death of small town and the violent growing pains of its rebirth into a fracking boomtown." The Bitch List considered it a "contemporary 'Deadwood' with a corrupt female sheriff at the center of it." Currently, Jonathan Krauss ("Any Given Sunday," "Attraction") is attached to produce. "Choke County" also made it to the second round in the Austin Film Festival 2014 Screenplay & Teleplay Competition.
Currently slated as a one-hour crime thriller drama, Jeannette Manning and Joseph Yuan's "The Clan" is the story of what happens when "family tensions complicate the operations of Tian Xia, a powerful San Francisco crime family." Hollywood loves a good crime story, so this film would no doubt have a pretty good shot at success. The project is available to be bought and produced.
Written by Carolyn Johnson, "Pure Verities" centers on a journalism student who "gets caught in endlessly repeating hallways [then] discovers that the phenomenon is linked to an insidious set of experiments by a secret society." Based on that description alone, we're getting some serious "Inception" vibes. "Pure Verities" is available to be produced.
"Horsewomen," written by Kelly D'Angelo and Nick Watson, looks at sexism from a comedic lens. The half-hour comedy animation (which could totally be turned into a feature-length film) is all about the four horsewomen of the apocalypse, who try to end the world. The only catch? The world refuses to be ended by women. Sounds like the perfect commentary on the sexism that's so deeply ingrained in our society. Please, Hollywood, pick this one up.
9. "The Daughter of a Daughter of a Queen"
This drama feature, written by Sarah Bird, is the stuff of Academy dreams. It's an epic story about "Cathay 'Cathy' Williams who becomes 'William Cathay' to enlist in the Civil War." She was the first black woman and only woman, period, to fight as a Buffalo Soldier in the history of the U.S. Can't you just picture Viola Davis bringing this role to life? As of right now, the film is in development with Pantheon of Women, but that doesn't mean it'll necessarily make it to the screen. Here's to hoping it lands on the radar of a few Hollywood bigwigs.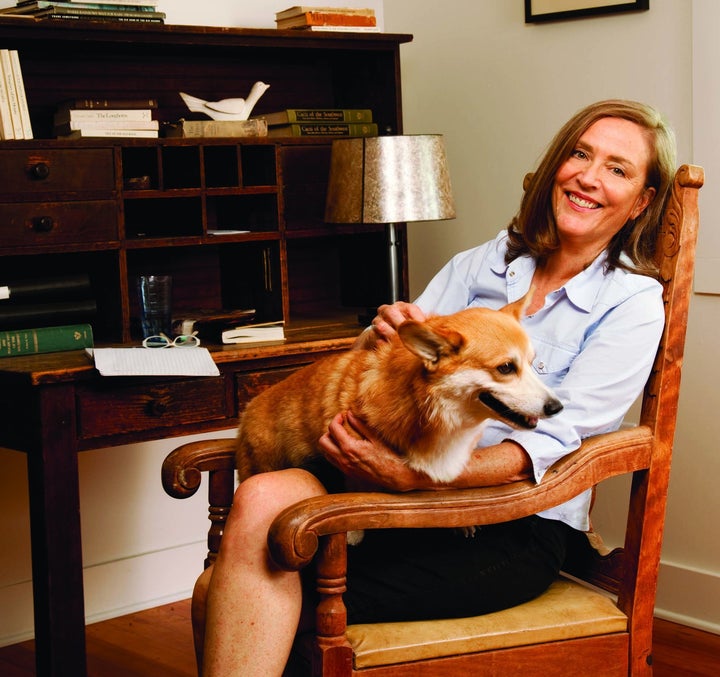 This sci-fi feature written by Lydia Mulvey sounds all kinds of strange, dark and twisted. Just get a load of this description:
With the world suffering catastrophic drought, a reclusive widow must help her estranged brother get his baby back from the Desiccants, a fearsome militia led by formidable twins who have found a way to extract pure water from the human body.
Our brains are already rife with curiosity.
At the moment, "Saltwater" is available to be bought and produced.
To check out even more diverse films that Hollywood should make, the 2016 Bitch List is a good place to start.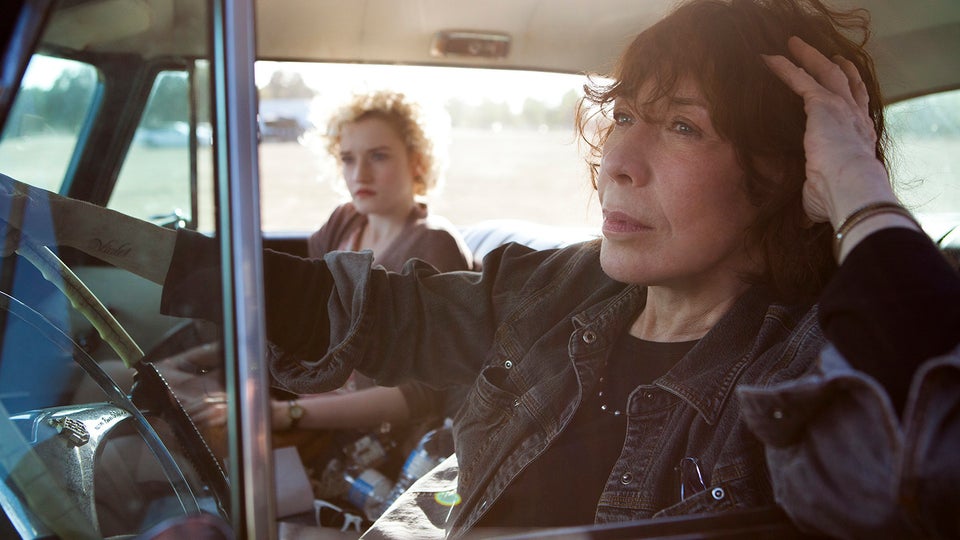 Best Movies of 2015
Popular in the Community