In the mashup above, Michael Scott (Steve Carrell) confidently brings up "that dwarf in 'Lord Of The Rings,'" tells Kelly (Mindy Kaling) that she should be wearing cleats and holding a soccer ball as a nod to "Bend It Like Beckham,'" and says he's "like Mr. Miyagi and Yoda rolled into one."
Meanwhile, Ryan (B.J. Novak) tells a story about his family that closely resembles the plot of "The Lion King," and Dwight says -- after much prodding -- that his favorite movie is "The Crow."
"The Office" aired for nine seasons on NBC.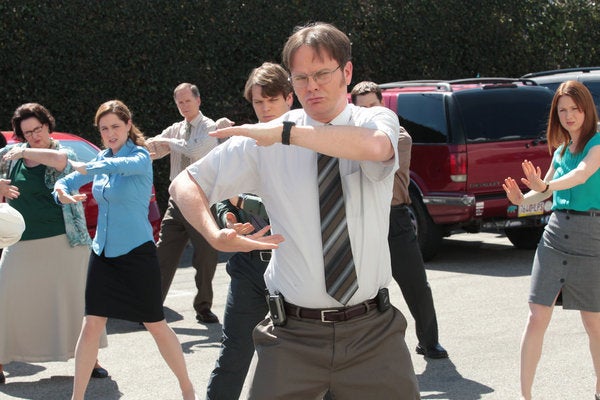 The Office Season 9 Photos
Popular in the Community