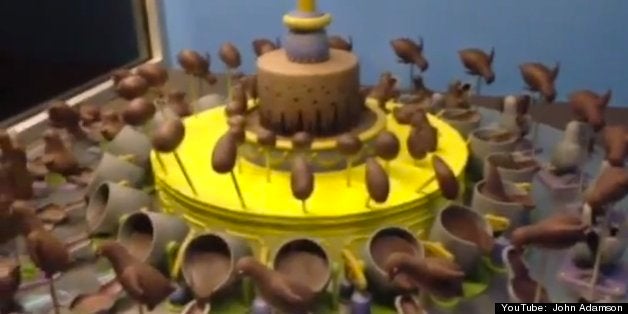 Prepare for your minds to be blown! A YouTube video posted to Reddit shows a swirling chocolate sculpture that, under blinking lights, appears to come alive.
The construction is a zoetrope, a device that creates the illusion of motion by presenting a series of still images or objects. In the case of this zoetrope, the blinking lights prevent the moving sculpture from appearing blurry by creating visual gaps and our brains interpret the result as movement.
It's on display at Phillip Island Chocolate Factory in Newhaven, Australia, about an hour and a half outside Melbourne. The attraction is also home to a couple other cool things, like the world's largest chocolate waterfall and a chocolate sculpture of Michelangelo's "David."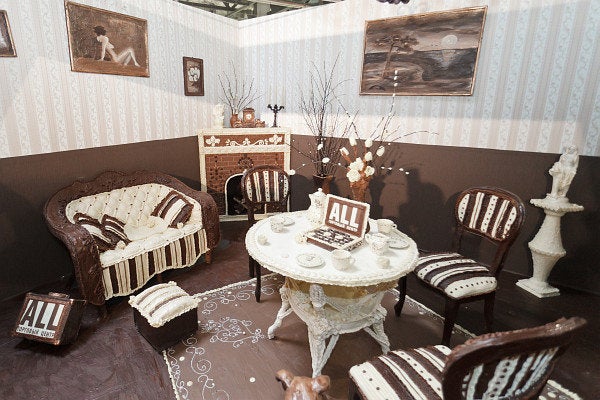 Room Made Entirely Of Chocolate