The Chargers are free to leave San Diego, but shouldn't expect the city's movers for help.
More than two dozen companies are backing a petition against helping the NFL team uproot to Los Angeles following news of their relocation last week.
"We are all professional movers who don't want to see our 56 years of San Diego Chargers history be pulled out from under us," the online petition reads.
If anyone needs to go, they suggested it be the team's owner Dean Spanos, who they offered their services to.
The unusual petition was launched Thursday by online moving company HireAHelper, which helps connect consumers with movers.
"They can't move to LA without a mover. So what if all the movers in San Diego refused them? That was the idea behind it," Ryan Charles, HireAHelper's vice president of marketing, told The San Diego Union-Tribune.
Charles, speaking to NBC 7, said that in addition to creating the petition, they started to cold-call other moving companies, asking if they'd join their boycott.
"The feedback was immediately positive," he said. "I got chuckles, people were laughing, there were guys saying, 'I wouldn't move them for X amount of dollars.'"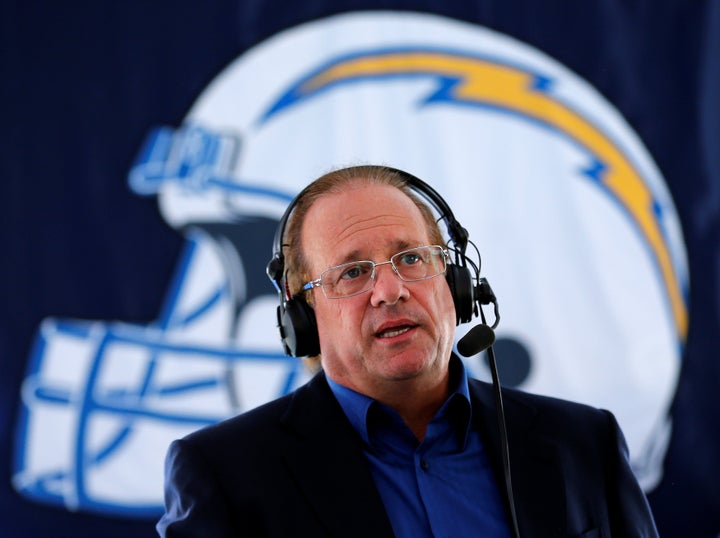 It's not only San Diego companies that have dug their heels into the ground, however. At least eight Los Angeles-based companies have also signed on, according to the petition's website.
In another Charge.org petition, nearly 5,000 people have signed against the team's brand leaving San Diego. If they have to go, the represented fans ask that the team's name be changed to something else.
"Dean Spanos should be free to move his team and his business to LA, but he should NOT be allowed to take our history and all the goes along with being a Charger and Fan with him," the petition states. "The Chargers name should stay and belong to San Diego should we ever form another team and Dean Spanos should be forced to find a new team name in LA."
A request for comment from the Chargers Tuesday on the petition was not immediately returned.
REAL LIFE. REAL NEWS. REAL VOICES.
Help us tell more of the stories that matter from voices that too often remain unheard.
BEFORE YOU GO