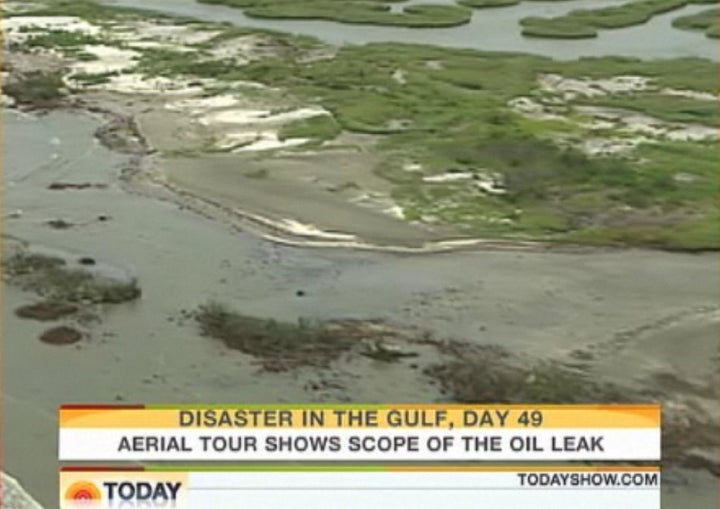 The great oil spill of 2010 has called forth anger, sadness and opinion from all quarters. It is truly mesmerizing to watch our present technologies, regulations, habitat and livelihoods fail as oil sprays out from a ruptured pipe on the sea bed. We have all heard and shared passions on the lives lost and permanently degraded. It is clear that our regulatory systems, technological attainment and disaster planning were terribly and painfully inadequate. So they remain.
BP and associates will be fighting court claims, civil issues and possibly criminal inquiries for decades. Likewise, the citizens of the gulf-plant, animal, human, ecological -- will be struggling with wounds for a long time. There is every indication that this long ago became a national emergency. Anger has boiled over, justifiably. Aggrieved parties are bandying about jail sentences, nationalizations and radical departures from coastal drilling plans. We are not seeing careful, historical and best practices based suggestions.
There is a century of study, policy and critique of the relationship between extractive industry, the environment and stakeholder interest. The oil and gas industries have struggled with angered local communities, spills and lost local ways of life for over 100 years. BP, formerly Anglo-Iranian, has a 104 year history of struggle with various host nations and communities. For most of its modern history, 1913-1987, what is now BP was partially or entirely a national oil company in the UK. Anglo-Iranian became British Petroleum and then BP across waves of mergers and privatizations. The firm and industry were made and remade as local communities, crises and critics shaped the industry and the company.
We do not need to start from scratch in assessing the situation. We are not the first to face these issues. We don't need to be led solely by our sadness and rage about what is and will be happening as a result of the Deepwater Horizon disaster. The literature on the curse of oil and the best practices for handling economic and ecological issues is immense and has made great strides in the past 10 years. This literature and its leading lights should be front and center in our debates on this spill and our contentious future relationship with oil and gas exploration, development, refining.
The spill highlights the inadequacies of our present system. We need a system where large, systemically relevant firms pay into a transparently managed national clean up and environmental restitution fund. The payments made should be indexed to the amount of oil produced. Bigger operations will pay more into the fund and smaller operations will pay less. Payments into the fund will also be weighted for the risk of ecological damages. Higher risk programs will either face regulatory rejection, or be assessed scaled up risk payment. All information on payments to and operations of the funds must be made available. Councils comprised of regulators, stakeholders and industry should administer funds. In the event of major spills and accidents, damages will be assessed by these councils. Serious and long term damages -- like those flowing from the Deepwater Horizon failure should have their own remediation funds. In disasters, councils of industry, regulators and stakeholders should be immediately empowered to direct operations. If significant dereliction of safety and regulatory duties are established, all profits should be paid into a remediation fund for the producing life of the project in question. The Deep Water Horizon could become our test of this approach?

Related
Popular in the Community