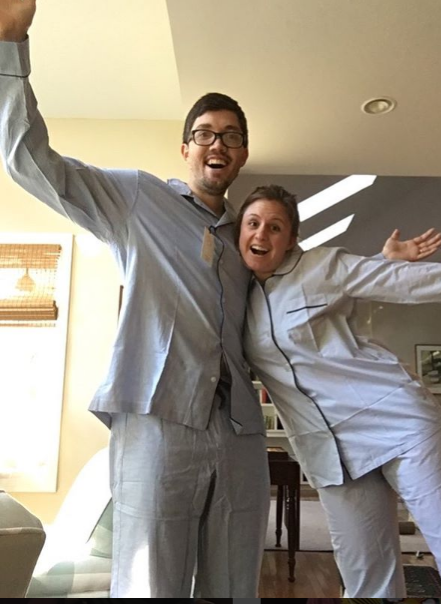 When I drive into my parent's retirement community after 9 p.m., nobody's lights are on. They call it "Dataw midnight." Shortly after "Wheel of Fortune," it's lights out at the Spanish moss-draped South Carolina island retirement community for seniors aged 60 and up.
I never considered that at 29 years old, I would end up being one of them.
My husband Matt had one year left of school after we got married. That August, he was graduating with a PhD in chemical biology from one of the best programs in the nation. Even though our lease ended only days after his graduation date, we didn't renew. We were sure he'd be employed by then.
After 10 years of school, living paycheck to paycheck in crumbling apartments, we were ready to get out of the small Midwestern town where we'd been living and move somewhere new. I told my boss I was leaving in July.
As August crept closer, the job offers didn't come. Soon, strangers were touring our apartment, asking us about how much we usually paid for heat and if the stove was accurate. And then, it was time to pack. But we didn't have anywhere to go.
Matt was a student, and I'd only been at my entry-level job for two years. Moving to a new city without jobs would be almost impossible, since we didn't have any savings. There was only one choice: We packed up our apartment and cats and drove 17 hours to the Dataw Island retirement community.
We moved into the guest bedroom, down the hall from my parents. We'd only been married a few months, and sharing a bed surrounded by my own childhood photos and attached to my dad's study wasn't exactly what I'd had in mind for our blissful first year of marriage. But we had our own bathroom, at least.
Pretending to be retired at 29 was fun at first. Matt took up crabbing. We went for walks every morning around the island, waving at the other couples, 40 years our senior. We had drinks on the porch overlooking the golf course in the afternoon and tuned into "Wheel" at dinner with my parents.
A few days after we got there, my parents threw a cocktail party. Twenty golf carts parked haphazardly on our lawn. We bartended, fielding questions from guests about how long we were visiting for.
"Awhile," we said. They lamented about their own children. They never visited, weren't my parents lucky?
We were lucky that my parents gave us somewhere to go. I liked getting to know them when their lives didn't revolve around kids. My mom, a retired teacher, had a part-time job at a catering company where she regularly came home with reports of new recipes she'd invented. My dad, a retired government worker, was in two ping-pong clubs, and talk on the island was that he was the star player on both. My mom and I would chat over coffee before everyone woke up. Matt joined my dad's ping-pong league, the youngest by far and also the least skilled. Our expertise with beer pong hadn't prepared him for five 70-year-old men with paddles.
We went to the community gym every day, and for the first time, I was the youngest, hottest girl there. Women would compliment my routine as if I was headed to the Olympics and not just doing a few squats. Sure, the gym was always blaring Fox News at the volume of a rock concert so people wouldn't have to turn up their hearing aids, but when nobody was looking, I'd switch to HGTV.
According to a Pew Research Study, a third of Americans aged 25 to 29 were living with their parents in 2016, more than any time in the last 75 years. I imagined the other millennials like us, them sleeping in their childhood bedrooms under Tiger Beat posters of Orlando Bloom, me wondering how much I'd stick out in a gentle water aerobics class for people with arthritis.
After a few weeks, fake retirement started to get a little boring. Socializing was limited to elderly neighbors who stopped by to gossip: a new bocce ball court had been built and there was no dress code. People worried it might bring in "late night revelers," which seemed unlikely on an island where the only bar closed promptly at 9.
Crabbing season ended. Neither of us had job offers. People stopped asking how long we were visiting. Word had gotten around: We were the Hubers' unemployed kids.
We stopped having afternoon cocktails on the porch and started sneaking off to a local dive bar. None of the furniture matched and the parking lot was full of pickup trucks sporting stickers of deer heads. We were as out of place there as we were on Dataw. It felt like we didn't fit in anywhere. Not in the cities where we were failing to get jobs, not back in our old apartment where a nice couple was now living.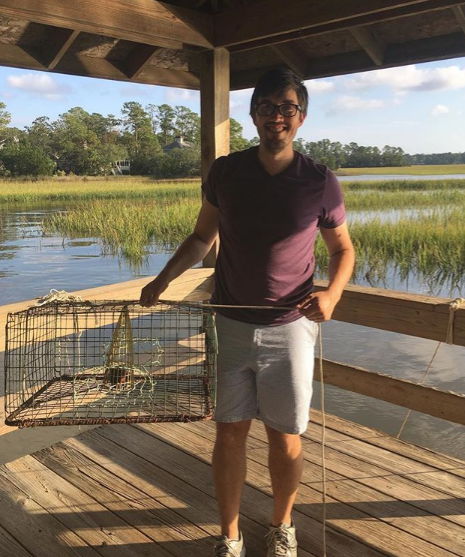 We were supposed to be starting our lives. Instead we'd accidentally skipped to the end.
By Thanksgiving, Matt and I started to argue. I wanted to leave. We could just pick a city, go into debt. Matt disagreed. He was flying off to Boston, New York, or Chicago every other weekend for interviews. He would come back hopeful, but they never worked out.
Our morning walks became less frequent. We stopped joking about taking up shuffleboard. I got freelance work, but Matt was still spending his days applying to jobs he would never hear back from. Suddenly the Fox News at the gym seemed more obtrusive. I started swimming in the indoor pool, where I could only hear the rush of the water against my ears.
By January, we were losing our minds. We'd spent Labor Day, Halloween, my 30th birthday, our one-year wedding anniversary, Thanksgiving, Christmas, and a New Year's where we both fell asleep before 10 p.m. at the retirement community. We'd barely spoken to anyone who didn't vividly remember where they were during the moon landing in months. Marriage is hard for a million reasons you can't anticipate: Being stuck in a retirement community at 30 wasn't one I'd ever considered.
So we drove to Disney World. It was stupid. It was expensive. It was 30 degrees and every roller coaster was closed. It was exactly what we needed. After months of being the youngest people for miles, we were suddenly around families, noise, light, people dressed like giant cartoon characters.
Watching all the families bustling around Disney World, I realized how much we'd been missing the last few months isolated in the retirement community. We said we were moving there because it was our only option, but that wasn't entirely true. We could have gotten temporary jobs somewhere, figured it out.
The truth was, I was terrified of us moving forward without any idea what or where we were going. I wanted to skip right to the end, where the hardest life decision we had to make is if we'd take cocktails on the back porch or at the club.
But you can't skip ahead. Maybe it is obvious to everyone else, but retirement communities are for people who are, well, retired. They've done all the hard parts of life. We'd barely done anything. We still had the energy to make a million mistakes, and if we never gave ourselves the chance to make them, we were going to miss all the good stuff life had to offer us, too.
A week after we got back from Disney World, Matt finally got a call offering him a job in Boston. It wasn't the city I'd hoped for at first. We didn't know anyone there, it was cold, I'd never even visited for more than a weekend. I thought maybe we should just keep waiting until something better came up. But it was time to take a risk. He said yes.
Our last night in Dataw, we went to our favorite bar. I looked up at the stars over the marsh; there were so many of them. I realized I was sad to leave. I'd miss my parents, who I'd grown much closer with. I'd miss spending so much time with Matt, who I knew would now be working late nights and weekends at his new job. I'd miss the way the sun set over the salt marshes and made black silhouettes of the egrets, poking their beaks in the water for fish. Maybe one day I'd even miss the old men in short shorts on stationary bikes, nodding along to Fox News.
But here we were, finally, going forward.
Do you have a compelling personal story you'd like to see published on HuffPost? Find out what we're looking for here and send us a pitch!
Popular in the Community