Despite the odds, adventurous and brave dreamers still risk it all for their slice of paradise, and we wanted to find out how. We turned to our HuffPost Hawaii readers on Facebook to find those who moved to Hawaii with no job and little money, yet still found a way to thrive.
Here's what they had to say:
"I can honestly say I found myself," he wrote. "Perspective is everything, these islands can be very tough on you or they can be all that paradise is meant to be. Do the right things and the right things will happen. Be good to people and people will be good to you ... Been a helluva ride and it's not stopping anytime soon!"
Learn to live with less and you'll appreciate more.
Magda Rivera-Acuña left her career and moved to Hawaii with only $1,000. She worked a minimum wage job when she got here, but gained a lot more. "I had to adjust and humble myself," she said, "but found peace and serenity in realizing that material things and making money were not paramount... When you see rainbows outside your door most mornings ... you understand your place and the preciousness of life."
"When you come to Hawaii," she told The Huffington Post, "you quickly learn that thriving is a much more simple concept. It's pulling over to watch the sunset ... It's smiles paired with shakas in the bed of a pickup truck."
After her move, Catalano eliminated many of the luxuries she had in her previous life. "Those things are just things -- they aren't necessary," she said. "[Now] I live in a place that I appreciate every single day, and I love my simple little life on Big Island ... Hawaii is truly a magical place, and I am thankful everyday that I had the courage to allow myself to be a part of that magic."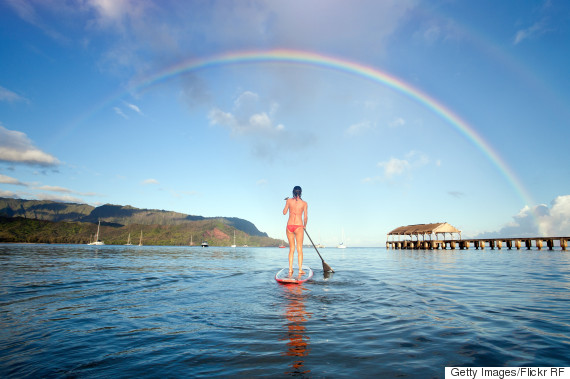 It won't be easy, but if you're persistent, it will be worth it.
With its astronomical cost of living, it's hard just to get by in Hawaii. "In the last six years," Laura Gharazeddine writes, "I've known more than one working person who was homeless because most of the decent rentals are vacation rentals."
"The islands will chew up and spit out a ton of people," Shaun Coon wrote. "It's a culture shock for plenty and coming with no job lined up, no local contacts and no place to stay isn't going to be an easy time ... If people have good skills or certifications, especially in hospitality/construction/maintenance they should find a good paying job, defense contractors too."
Jeffrey Stuart Bell put it simply: "It was rough." But, "the aloha pays for all of it. No where else is there so much love and spirit of goodness for me."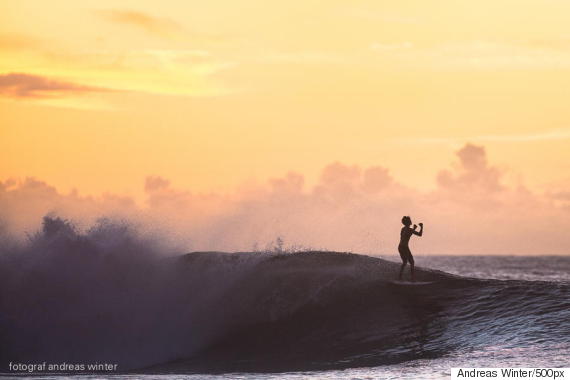 You have to be open to the culture to experience the aloha spirit.
"Aloha is a two way street," Kirsten Snook wrote. "You have to give extra if you move there, and respect and uphold the culture ... It was more of a deep-seated community value that was upheld no matter of income or race ... It changed me very much for the better."
Many of the success stories we read echoed that sense of appreciation for Hawaii culture. Harold Campbell, who met his wife in Hawaii 24 years ago and eventually moved from Canada to be with her, said it took time for him to rebuild his career in the islands, "but I wouldn't change it for the world."
"The weather may be wasted on me ... but the people, the aloha and most of all my beautiful family [are] the greatest blessing[s] that I am forever grateful for."
Did you move to Hawaii with nothing and forge a new life for yourself? Let us know in the comments below.