Whether you have traveled every inch of Europe or you have never set foot outside your home state, moving to Portugal is a really good idea. Not because there are direct flights to and from most cities in America (New York, Miami, San Diego just to name some) and you could easily fly back home, if regret strikes. But because Portugal is pretty awesome. In more than three ways. Cause there's so much more to this country than fresh food, cheap wine and good weather. And I think there are some things worth knowing before (culture) shock slaps you in the face. Both in a good and in a bad way. So, you won't say I haven't warned you.
1.Don't move without a job in hand
Hate to break to you, but hoping you'll find a job before you run out of money is not a plan. Portugal's economy is not exactly in full bloom. Just as almost everywhere in Europe, unemployment is going up while wages are going down. HOWEVER, there are lots of hospitality jobs and plenty of hotel chains always on the lookout for qualified people. For people just like you. So find a contract job and apply for a visa (temporary stay or residence) ASAP. Better take the safe road to Portugal.
2.Portugal is much more "socialist" than America
Don't take this the wrong way. Basically, all you need to know is that social security is available to all citizens and legal residents (that's you). So in case you get sick or have an accident -touch wood-, you will be eligible for free public healthcare services, provided you have a job in hand (see point 1) and have registered with social security. Which seems like an absolute joke compared to American standards. Haha. Not funny.
3.You need to learn a little more than "obrigado/a"(thank you)
Usually speaking English and using body language is enough to get by in Portugal. Younger people learn English at school -even if they can't help but swallow vowels-. Yet, old people don't speak a word of it. Nada! So it is advisable to learn some basic Portuguese to communicate in some situations, but mainly to fully immerse yourself in the culture. Which goes deeper than "Bom Dia" (good morning).
4.Time is not money
In Portugal time is not money. Time is time. And it moves really slow. There is too much red tape involved, so be prepared to grow old while waiting in line to get things done. Appointments are made to be broken. And "quick" lunches can take up to 2:30 hours. But no one minds. And eventually nor will you.
5.Food is God
Portugal is a pretty religious country. But if there was no God, food would take His place. Portuguese cuisine stands out for its freshness, offering a large selection of fish and seafood dishes. Cod God is everywhere. Fried cod. Baked cod. Smoked cod. Yet, meat lovers won't be disappointed either. Now forget all about pancakes, cupcakes and all sorts of cakes. Pastéis de Belém is a sin worth committing. Once a day.
6.Normal conversations sound like fights
But they are not. Portuguese speak loud. That's how they roll. Eventually, you will get used to this too. Then again some facial and bodily gestures have universal meaning. Eye-rolling, face-flushing and shaking in voice are tell-tales of fighting. Even in Portugal. Now get up and get out.
7.It's not always sunny on the other side of the Atlantic
Portugal is often thought to be warm all year around, but this is not the case. Winters are mild by Northern American standards. Yet if you live in Serra de Estrela, Portugal's highest mountain range, snow happens. Quite a lot. Heavy rainfall also occurs from November to March, usually falling more heavily in the north. However, it's true that for at least 6 months, temperatures go up into the high 30s, bringing wonderful long beach days. What is the moral? Pack you bathing suit and flip-flops but don't forget to bring your raincoat.
8.Frappuccino, Mochaccino and Whateverccino are little-known words
Coming from the land of Starbucks with over 100 coffee options, Portugal may come as a disappointment. No, you won't be seeing a store every five miles. Five is the maximum number of Starbucks you can find in Portugal. So when it comes to coffee, you'll have two options. Option 1: espresso. Option 2: espresso with milk and sugar. One shot of espresso consumed within one minute for less that one euro. That's just how it goes.
9.Family (all ten of them) comes first
Portuguese usually have a tight-knit relationship with their family. And by family, I don't just mean "mom" and "dad". I mean grandparents and aunts and uncles and cousins and the list goes on. It is also quite common to see 30 somethings still living with their parents. - I can see you frowning-. But it is just that Portuguese have different priorities. Family and quality of life come first. Who knows? You might learn to like it.
10. Do it the Portuguese way
Number 10 basically sumps up hacks that will make your life easier in Portugal. So first of all, I would advise you to get around on public transport. It is cheap. Nothing like New York's ticket prices. Transport cards will also help you save money.
If you like taking taxis, don't forget to ask drivers to switch on the meter. So they won't attempt to rip you off.
Also "keep your belongings with you at all times" is an advice you should follow in Portugal, the way you've always done up until now -unless, you grew up in Sunnyvale, California-.
When in Portugal dressing up is always better than dressing down. Remember those flip-flops we talked about a while ago? Well, forget them. In a business context, at least.
I could go on for another thousand words, but that's not a good idea. Not only because there is a good chance you would read none, but mainly because not knowing all is part of the magic. Besides sooner or later, you will discover everything you need to know. About Porto wine, low food cost, world heritage monuments and warm people. And who knows? Maybe one day you'll find that Portuguese DNA runs in your blood.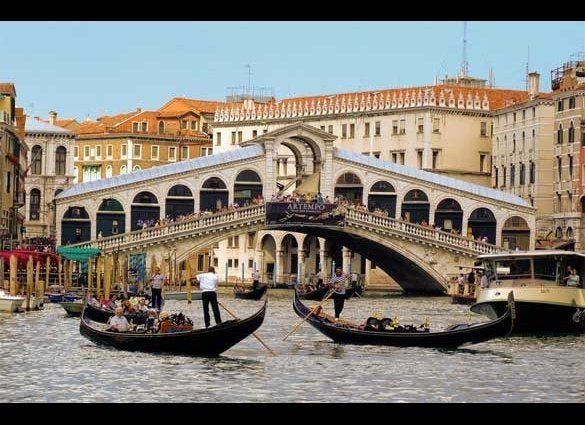 15 Venices
Support HuffPost
A No-B.S. Guide To Life
Related
Popular in the Community