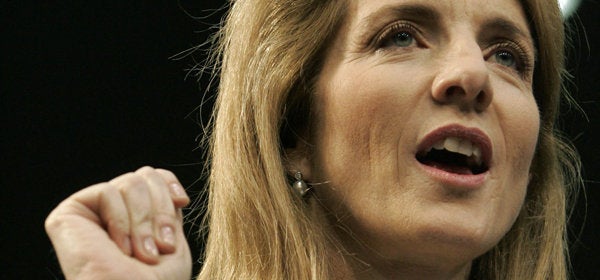 Liz Moynihan, the widow of Daniel Patrick Moynihan, began working in New York politics in the 1950s. On election night in 1960, when the Moynihans were living in Syracuse, Bobby Kennedy called her to get a report on how things looked in upstate New York. When Bobby hung up the phone, he turned to his brother and told him he was going to be the next president of the United States. As the Moynihan re-election campaign manager in 1988, Liz gave me my start in politics when she asked me to be part of the very small campaign team she assembled on her way to winning a record-setting victory. Liz's strategy won 61 out of 62 counties, including counties that had been unwinnable for the likes of FDR and Bobby Kennedy when they ran in New York.

Liz spent everyday of her husband's 24 years in the Senate advising him on politics and governing. To the most powerful senator New York has ever had, no one's advice was more important than Liz's. Pat Moynihan was a graduate of New York City public schools, but throughout his senate career, he and Liz were residents of upstate New York. Hillary Clinton's first public appearance as a candidate for senate was at the Moynihan upstate home -- the only time Liz allowed their home to be used for a political event -- where Pat Moynihan formally endorsed his successor and assured voters statewide that she was up to the job.

No one in New York politics knows more about the state than Liz Moynihan. No New Yorker knows more about how to do the job of senator than Liz does, especially after living through the day-to-day duties of Pat Moynihan's years as chairman of two committees including Finance, the senate's most important committee. And no one else can tell us what Pat Moynihan would think about who should be the next person to take his old seat in the Senate. Liz Moynihan has just released this statement about Caroline Kennedy:
Caroline is a very intelligent, serious person with a long interest in government and the Constitution. As a US Senator she could be a great help to New York. I'm sure Pat would be
thrilled to see her in that seat.
Popular in the Community