 For many visitors to Berlin, Germany, the remnants of the Berlin Wall have become the city's largest tourist attraction. For Mozilla, they will be part of its newest office.
The Mountain View-based web search company will stake out its latest locale -- a hybrid community center and work space -- in a building boasting a side that was built into the former Berlin Wall.
Located at the border of the former East and West Germany, the building -- where armed guards peered from the two top windows before 1989 -- is slated to be part of an innovation and technology center called The Factory.
"We're hoping to influence Berlin's tech scene," said Barbara Hüppe, the communications leader from Mozilla's European Union Communications Department.
Often dubbed "Silicon Allee" (a German word for alley or boulevard), Berlin has a growing number of international tech start-ups but these are mostly spread around the city's central neighborhoods. This will be the first time several -- including SoundCloud and 6Wunderkinder -- are housed in one location.
Mozilla's new office -- situated in Berlin's central Mitte neighborhood -- will have the same features of the locales in Mountain View and San Francisco, with a localized twist, said Hüppe.
"We're trying to embrace the same openness to new ideas and welcoming spaces, and we're hoping to give it a Berlin flavor," said Hüppe of the city known for its inventiveness in fashion, design and music.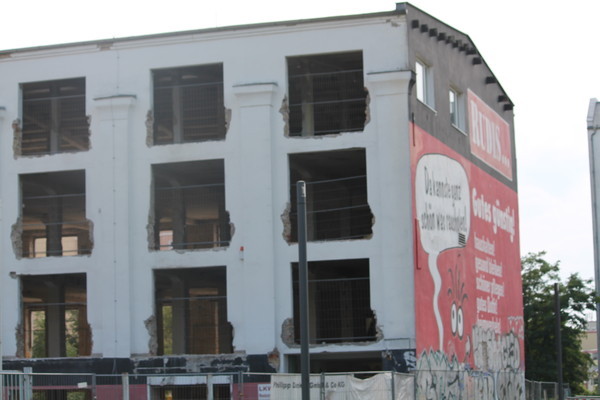 The Factory, which will comprise 8,500 square meters (91,500 feet) of space throughout a five building campus, will also host a restaurant, fitness room, art gallery and beer garden, said native Berliner Simon Schaefer, 34, a partner at angel and seed financing company JMES investments. He spearheaded the project in June 2011.
"This being possible in the center of the city wouldn't be possible in any other capital that I know," said Schaefer, pointing out the ubiquity of low cost real estate that dots Berlin. Mozilla also has European offices in Paris and London.
Mozilla's 10 work-from-home employees in Germany will move into the spacious first floor of the building in the first quarter of 2013, said Schaefer as he walked through it on a bright Thursday afternoon, sun gleaning through the windows.
Outside, passersby gazed at an outdoor exhibit detailing the wall's construction in 1961 to its fall 30 years later. A heavily graffitied leftover of the wall -- one of many scattered throughout the city -- sat next to a towering construction crane. The exhibit and remnant will stay intact even when the campus is completed, said Schaefer.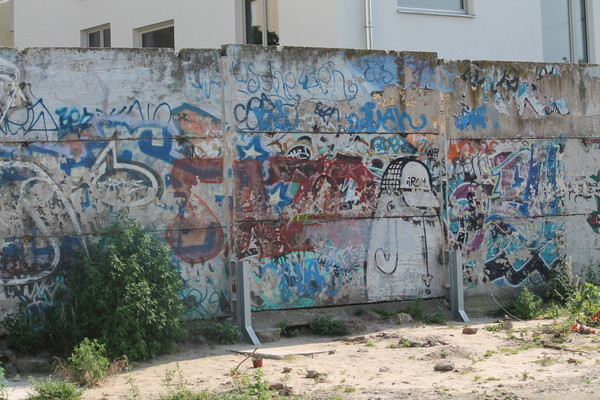 Mozilla has discussed converting its historic wall into a "wall of ideas," allowing employees to paint their thoughts on the space, he said.
Germany is one of Mozilla's strongest markets, according to Hüppe. The country boasts a 40 to 50 percent market share, and 28 percent of the search engine's use is by Germans.
"People in Germany are excited about alternatives and have a skepticism to large corporations," said Hüppe of the country, which is often the first to investigate the security and privacy of new Google and Apple features.
Founded in 2002 as a free alternative to the dominant Internet Explorer and Microsoft, Mozilla will make a push to expand its open-source initiatives in the new office, added Hüppe.
Mozilla plans to create 30 to 50 new jobs, although most aren't yet listed on Mozilla's jobs website, said Hüppe. Work at home employees from throughout the world will also have the opportunity to transfer to the Berlin office.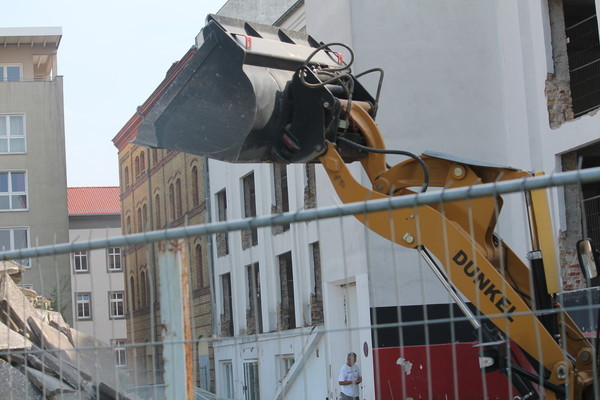 The company's contributors will also have a place to hang out and swap ideas, or cross-pollinate with start-ups and established players that will set up shop on campus, said Hüppe. One-third of all Factory tenants will be in the early stages of formation, and all will pay less than $18 per square meter in rent.
"We want to be a place where innovation is happening," said Schaefer. "We're only at the very beginning."
Related
Popular in the Community