A raccoon who captured the nation's attention by climbing 20 stories up the side of a skyscraper in St. Paul, Minnesota, on Tuesday reached the roof of the building overnight to the delight of the internet.
Tim Nelson of Minnesota Public Radio, who has been covering the high-altitude drama, tweeted the news just after 3:45 a.m. Eastern time.
A few hours later, Nelson tweeted that the raccoon had been trapped. A newly created Twitter account for the building, the UBS Plaza, appeared to confirm the news, tweeting a photo of the critter in a trap eating a "delicious meal of soft cat food."
A local wildlife management company released the raccoon on "private residential property" on Wednesday. The company, Wildlife Management Services, posted a video of the release on Facebook and noted that it consulted with animal rehabilitation experts before freeing the raccoon.
A spokesperson for Wildlife Management Services told HuffPost that based on its size, staff believes the raccoon is a female. However, the spokesperson said the company could not confirm the raccoon's sex for sure.
The raccoon was dubbed the #MPRraccoon because Minnesota Public Radio, whose offices are in a nearby building, documented the animal's long, strange trip. So did other concerned animal lovers:
As the raccoon climbed higher and higher on Tuesday, animal welfare officials hoped that it would reach the roof of the UBS Plaza building so it could be trapped. But overnight, the nocturnal mammal thwarted that plan by beginning to descend. The wily creature climbed down to the 17th floor, where observers said it appeared to be resting.
But it changed course one more time and climbed up to the roof.
Many people followed the raccoon's adventures and half a dozen Twitter accounts purporting to represent the animal were launched. Even Jake Tapper of CNN commented on the situation:
This story has been updated to note the raccoon reached the roof, was trapped and was later set free.
Before You Go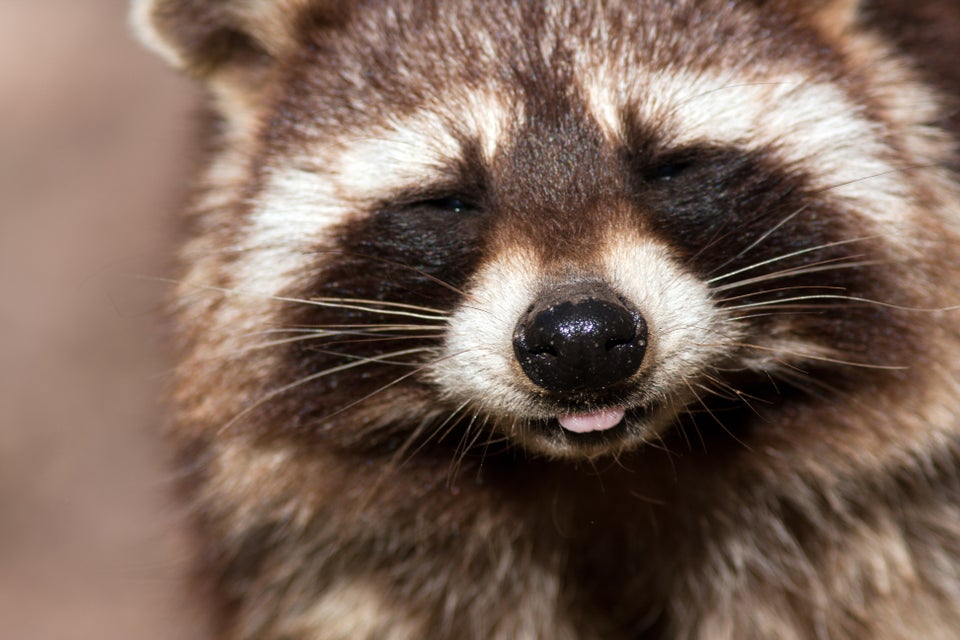 Raccoons!
Popular in the Community