A new mural has emerged in New York, across the street from the site of the World Trade Center. The work of ever-controversial street artist Mr. Brainwash, the massive piece is a tribute to the victims of 9/11, featuring the messages "We Love New York" and "Forever."
The work surfaced just before the 13th anniversary of the attacks.
"When Mr. Brainwash came to us with this idea we were honored," Century 21's Isaac Gindi said in a statement. "We are such big fans of his work and loved the idea of showing our support and dedication for the Downtown community and NYC's bravest and finest right on our building. His piece exemplifies a tribute to the resiliency of New York City and all Americans after 9/11."
Depicting firefighters spraying water into the shape of a heart, the work can be interpreted as moving or schlocky, depending on your take. Gothamist's resident street art critic Jake Dobkin, for example was not a fan.
We're not huge fans of Mr. Brainwash ourselves, but for a project that aims for mass appeal over innovation, the image is effective.
Before You Go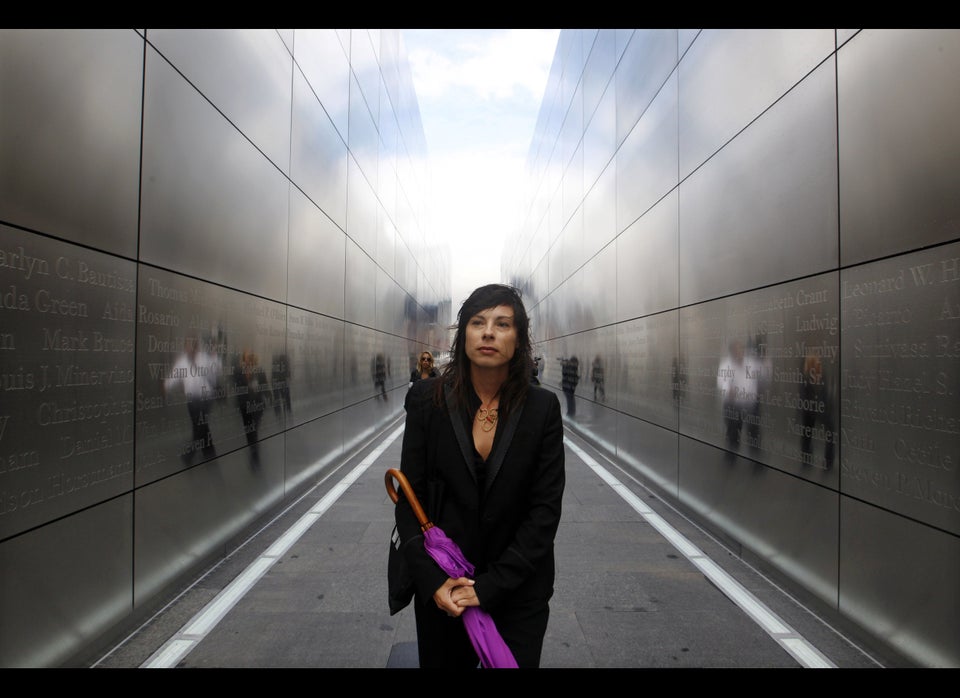 Artworks Inspired By 9-11