When you're Thierry Guetta, your biggest challenge may be how to top yourself. After an extravagant debut art show that drew thousands in 2008, and starring in the Oscar-nominated documentary Exit Through the Gift Shop, there may be little else but to live the life of an artist whose work is in demand. But it might be Thierry's trademark enthusiasm to take on much more than he probably should that inspires him to do anything.
And in the center of Los Angeles, just off Santa Monica and La Brea, he found an urban adversary worthy of his determination: an abandoned industrial complex, over 80,000 square feet. What first seemed like a Russian temple waiting to be christened became a never-ending barrage of repairs, inspectors and maintenance, while he was hoping to use it as an art studio rather than an urban renewal project. "I almost gave up," he says wearily. "It was too much."
But perseverance paid off, and the long announced Art Show 2011 will in fact be opening in 2011. This marks an art opening not just for Mr. Brainwash, but for the scores of street artists that were welcomed to decorate 20,000 square feet on the first floor of the Brainwash building. Over several days in October, Thierry threw open the doors to the public to decorate his walls with street art. The open house that ensued was dubbed a "Woodstock of Street Art" by venerable street art blog Melrose & Fairfax. Local street artists could work without fear of arrest, and also get to watch other artists work that they might not get to meet otherwise. Many older artists showed up and contributed pieces of art they had made, which they would not dare risk putting up on streets. This cavern of creative contributions is the setting for only part of Mr. Brainwash's show.
The space is now filled with grandiose sculptures and huge paintings that are signature to MBW's over the top zeal. To apply conventional standards of artistic merit or technique is to somewhat miss the point of a Mr. Brainwash experience. In almost every direction, there are signs of kid-like inspiration, executed with realistic detail, on a scale of unrestrained aspiration.
Why would you not want to make a life size metal elephant, crushing a giant spray can? There are various old cars jutting out of the floor or piled up in the front of the building. Rock star iconography adorns the walls, with huge paintings of John Lennon, Yoko Ono, David Bowie, Slash, Kate Moss and others. One room is filled with a huge boom box sculpture that barely fits the giant space it is in. A massive sculpture of Poseidon rolling paint on the floor can greets guests. The scope of Art Show 2011 in many ways is defined by the building itself -- an empty factory space with endless rooms and cavernous floors, setting a high ceiling, both literally and metaphorically, for Brainwash to maximize his larger than life vision of celebrating pop art about pop art.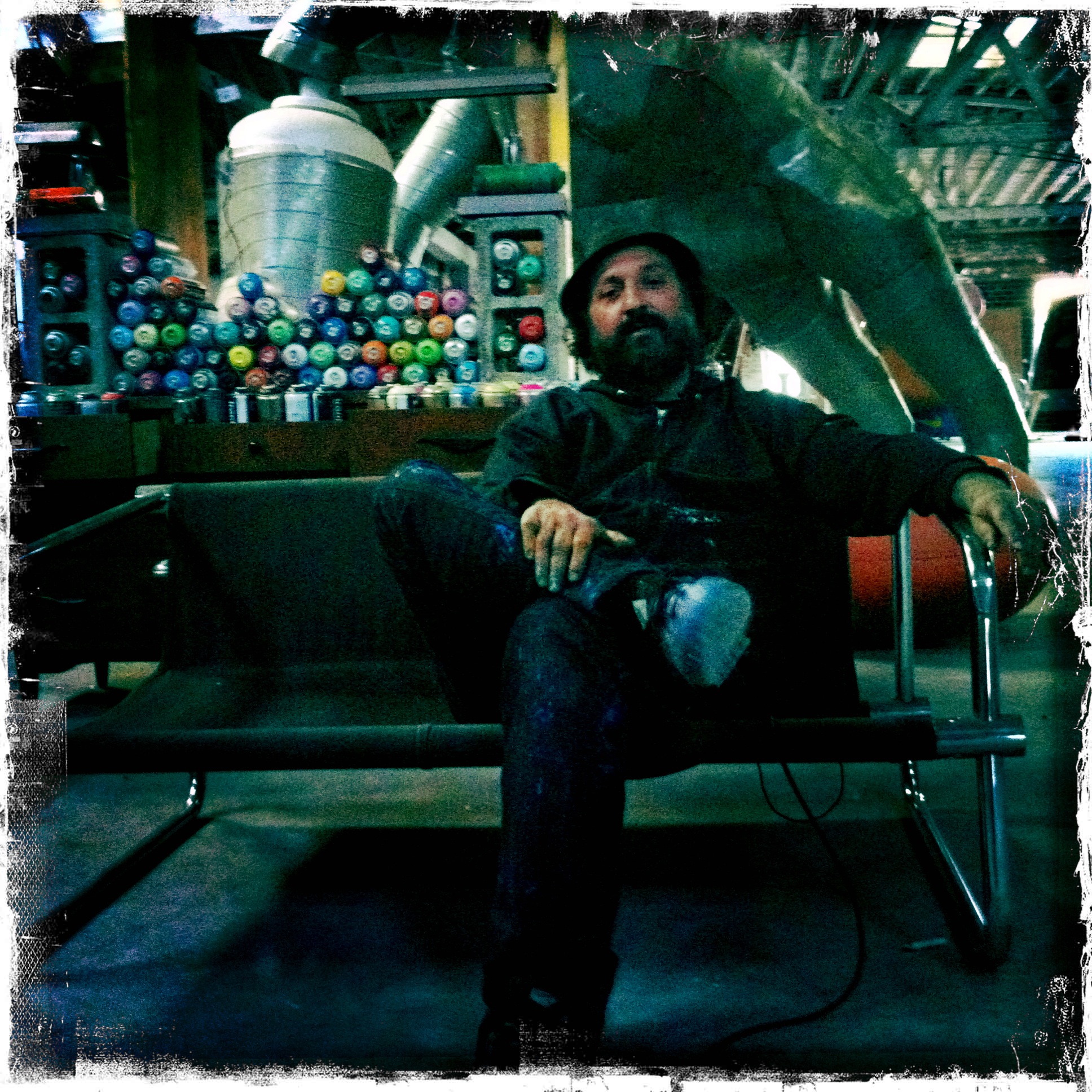 The preview show Thursday night, Dec. 22, at 7 p.m. was free to the public, offering the first 300 new original limited Mr. Brainwash prints. Hundreds were lined up before the show opened. Official opening is Dec. 25 running through Dec. 29, at 960 N. La Brea Ave., LA, Calif. 90038, visit artshow2011.com.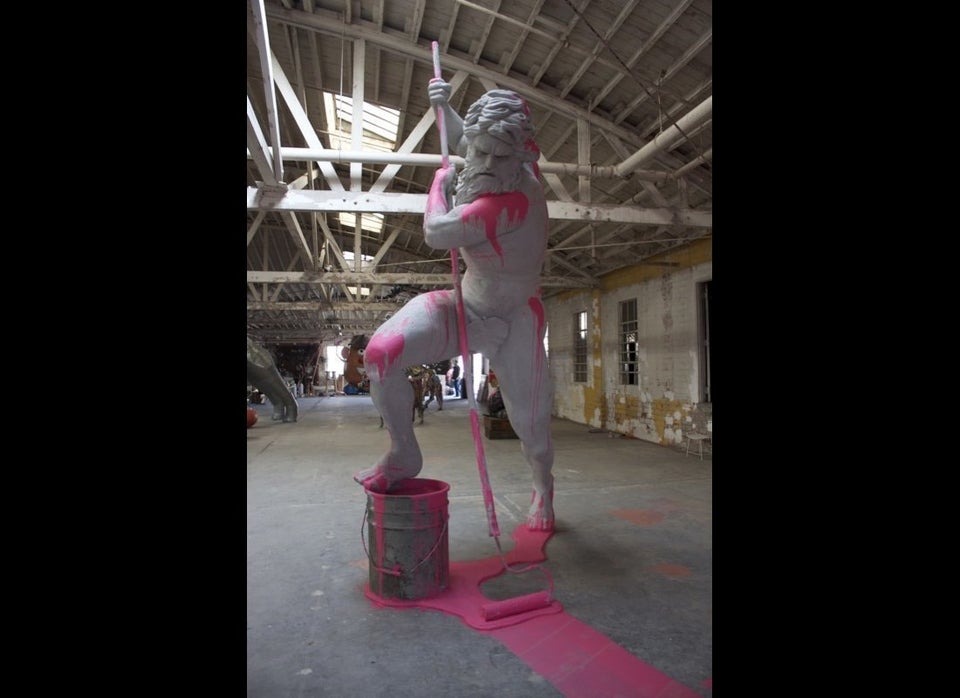 Mr. Brainwash's Art Show 2011
Popular in the Community