"Mr. Brightside" is the sort of iconic, catchy song that you can find yourself screaming at the top of your lungs at a party or even just humming to yourself, without ever knowing how it first entered your head. Perhaps this is why the song has held up so well over the last decade and still seems fresh, even on the thousandth listen. To mark the 10th anniversary of the release of this song, we thought we'd share its story, from birth to becoming a part of music history:
The song originally sounded like this. The band passed out this version as a demo while playing shows in their hometown of Las Vegas.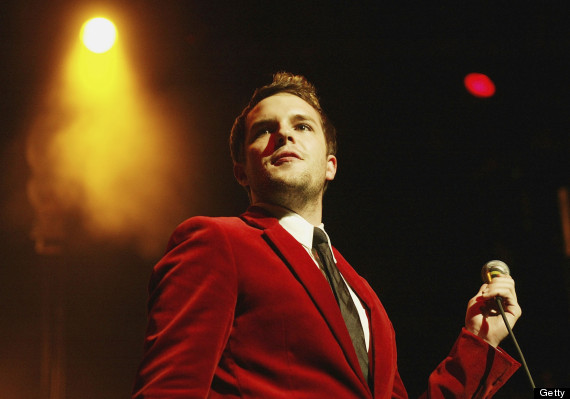 The song is inspired by a real-life girlfriend of Brandon Flowers' who cheated on him.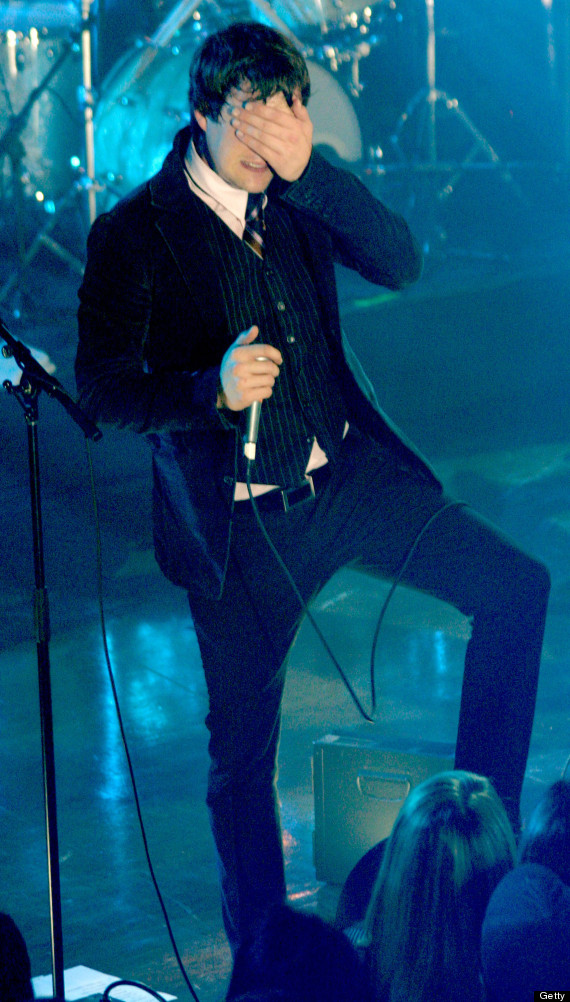 In an interview with Q Magazine in 2009, Brandon Flowers elaborated that he caught his girlfriend cheating in the Crown & Anchor Pub in Las Vegas.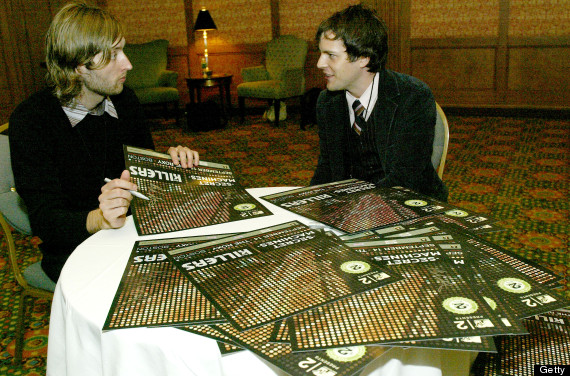 I was asleep and I knew something was wrong. I have these instincts. I went to the Crown and Anchor and my girlfriend was there with another guy. - Brandon Flowers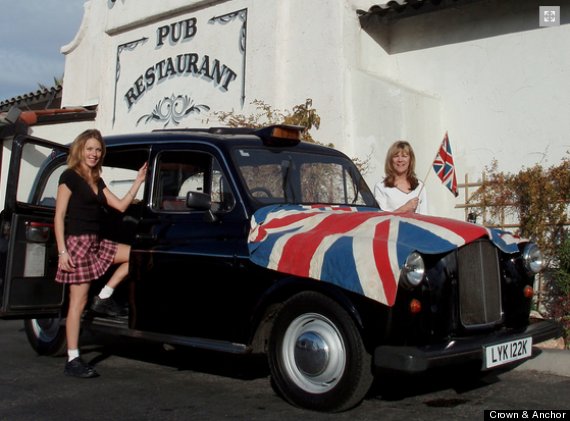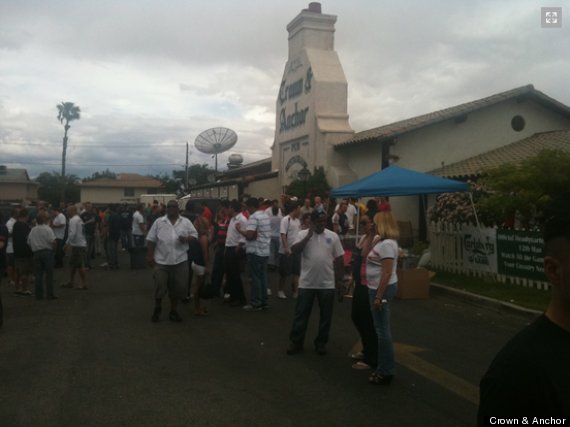 The lead-guitarist, Dave Keuning, originally composed the lyrics before meeting Flowers. After they started playing together, Flowers wrote more lyrics and the chorus. Keuning actually plays bass in the early demo.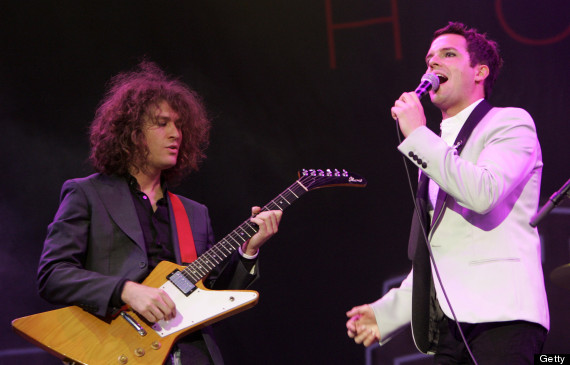 This is a very early review of their original demo.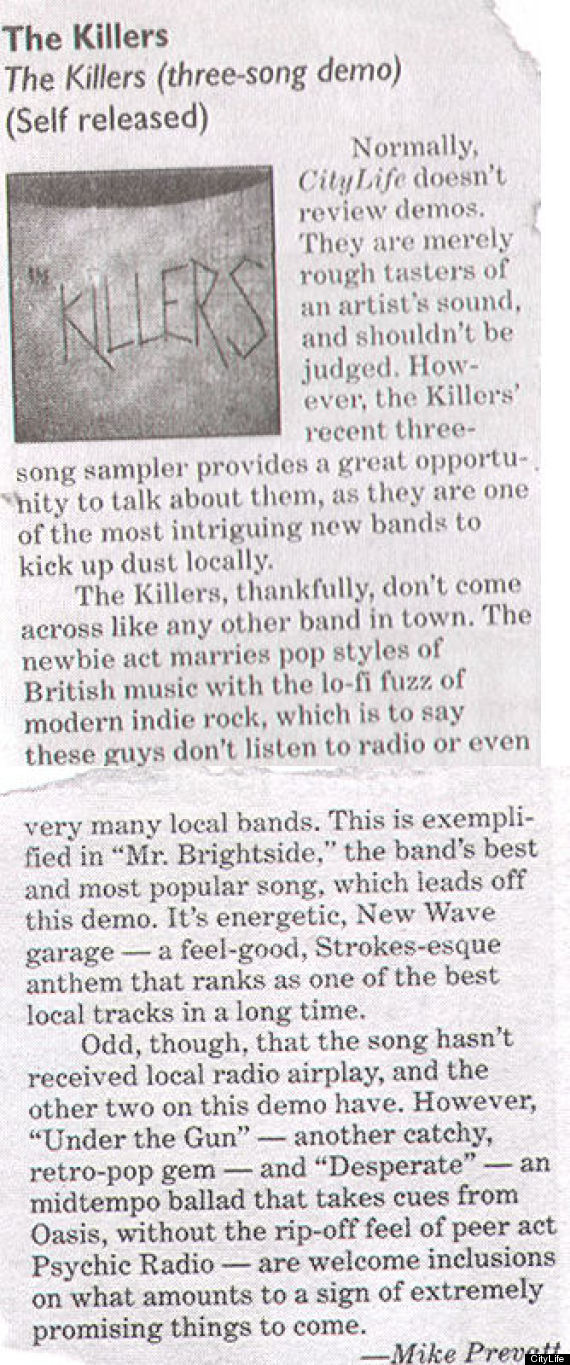 Mark Stoermer and Ronnie Vannucci were not members of The Killers when "Mr. Brightside" was written and recorded for the first time.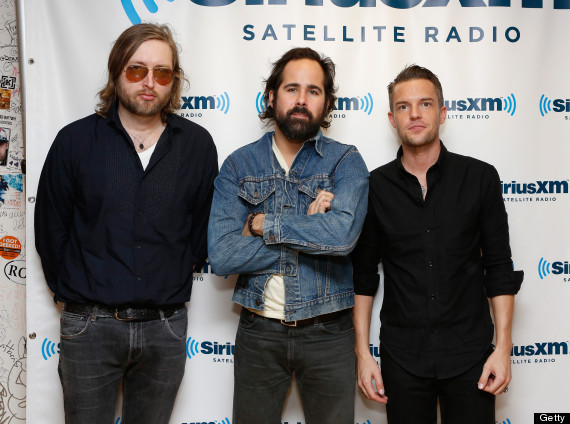 There are two versions of the music video, one for the US and one for the UK.
Brandon Flowers discussed a bit of the song's history with NME in 2012.
We must've written it around the end of 2001. Dave and I were writing a ton of songs at the time, trying to figure out what it was that made us tick. I remember us going into the Virgin Megastore to buy (The Strokes') Is This It on the day it came out and, when we put it on in the car, that record just sounded so perfect. I got so depressed after that, we threw away everything and the only song that made the cut and remained was 'Mr. Brightside.'"

He continued: "It came from this cassette of ideas that Dave gave me, and one of them was the 'Mr. Brightside' riff. I was able to slap a chorus and some lyrics onto it, and I knew I liked it. But it wasn't until we first tried it out with a drummer that I knew it was special. We went to the guy's house and showed him the song, and I got the goosebumps after that.

Lyrically, it's about an odd girlfriend of mine. All the emotions in the song are real. When I was writing the lyrics, my wounds from it were still fresh. I am Mr. Brightside! But I think that's the reason the song has persisted - because it's real. People pick up on those things. And that goes all the way down to the production; we recorded it in a couple of hours, but it just sounds right, you know? - Brandon Flowers
And this isn't necessarily history but cartoon-artist, Roz Gibson, made an elaborate comic book to the song that gives it a whole new meaning.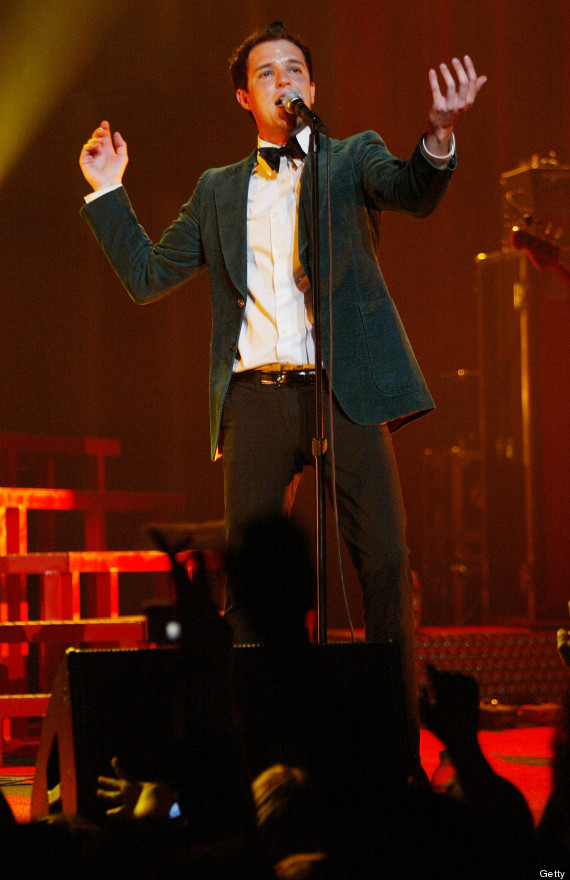 Calling all HuffPost superfans!
Sign up for membership to become a founding member and help shape HuffPost's next chapter