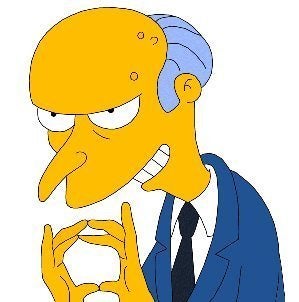 Charles Montgomery Burns, better known as Mr. Burns in the hit animated TV series "The Simpsons", got the most votes of any write-in candidate during last month's mayoral election in New York City. According to records released by the New York City Board of Elections, the cartoon billionaire received 27 write-in votes out of the 299 that were cast.

Burns wasn't the only fictional character to get votes in the race. Mad Magazine icon Alfred E. Newman, Fantastic Four arch-villain Victor Von Doom, Mickey Mouse, and Sleeping Beauty also received write-in votes.
Burns did have some help. Shepard Fairey-style posters popped up around the city before the election declaring, "No Third Term, Vote For Burns."
And there's a Burns For Mayor website, complete with proposals for a Williamsburg Nuclear Power Plant and selling Staten Island. Here he is pitching himself to Marge Simpson over Reverend Billy:
Popular in the Community