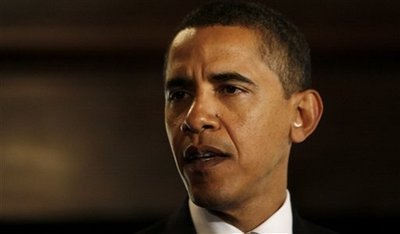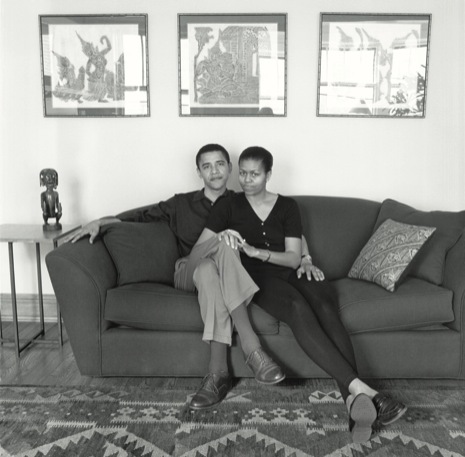 Under the title "A Couple in Chicago," this week's New Yorker published excerpts from an interview with Michelle and Barack Obama conducted by Mariana Cook back in 1996. The interview and the wonderful photograph of the fresh-faced, thirtysomething Obamas (which The New Yorker also reproduced) were part of Cook's photography project on couples in America.
The couple -- who are now, of course, the couple -- talk candidly about their plans for the future, themselves, and mostly about each other. Michelle says of her husband, "There is a strong possibility that Barack will pursue a political career, although it's unclear." She then goes on to voice her concerns about such an outcome, "I'm very wary of politics. I think he's too much of a good guy for the kind of brutality, the skepticism."
Michelle's "good guy" then talks about what it is he loves and admires about his wife. And this is where, when I was reading, I started to realize that Barack Obama, the very-soon-to-be 44th President of the United States of America, is Jane Austen's Mr. Darcy.
"Michelle is a tremendously strong person, and has a very strong sense of herself and who she is and where she comes from. But I also think in her eyes you can see a trace of vulnerability ... I think seeing both of those things is what attracted me to her. And then what sustains our relationship is I'm extremely happy with her, and part of it has to do with the fact that she is at once completely familiar to me, so that I can be myself and she knows me very well and I trust her completely, but at the same time she is also a complete mystery to me in some ways. ... It's that tension between familiarity and mystery that makes for something strong, because, even as you build a life of trust and comfort and mutual support, you retain some sense of surprise or wonder about the other person."
Barack Obama loves his wife for her strengths and her weaknesses, her sameness to him but also her otherness. In a nutshell, he loves her in all smarts and her complexities.
And this, I think, is what has always been the timeless appeal of Mr. Darcy. He loves Elizabeth Bennet for her wit, her intelligence, and her feisty spirit, but also her vulnerabilities and shortcomings too. She is not the prettiest of the Bennet sisters, nor the most demure or polite. She is not the finest on the pianoforte, yet she is persistent in her attempts to better her playing. Darcy loves her for all of this. He loves her stubbornness and defiance. He loves the way she is smart like he, but also how she is completely unlike himself too (cont....).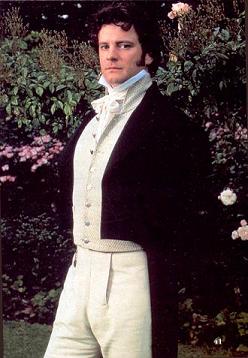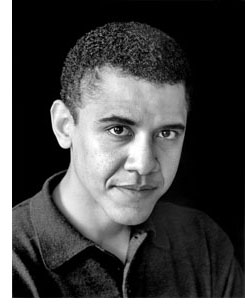 The appeal of such a man is borne out by the ongoing success of romance novels which so often have a Mr. Darcy-esque hero. The story of the feisty, smart woman falling in love with the brooding yet good and loving man is replayed everywhere in the world of Harlequin and Avon Books.
(Side-rant: This is why I'm always quick to defend the romance genre against claims that it's regressive or anti-feminist. The heroine's may end up with a man and a wedding at the end. But, at the same time, these women are no trembling wall flowers. They're never needy or clingy or weak. They don't lie unconscious like Sleeping Beauty or Snow White. They don't jump under trains like Anna Karenina, or swallow arsenic like Madame Bovary, or poison themselves with the snake venom like Cleopatra. The heroines of romance fiction are passionate, spirited, smart, feisty, and life-loving. And, most importantly, the men they end up with -- like Mr Darcy -- love them for all their gumption, optimism, quirks, and zest. They love and respect women, in other words.)
Okay, so Obama doesn't seem brooding and moody like Mr. Darcy. And we haven't yet seen whether he looks as good in breeches as Colin Firth did in the BBC adaptation of Pride and Prejudice. But this interview has shown me again that, as well as the astute mind, the postmodern and hybrid sensibilities, and his great smile, I'm more than happy to see Mr. Darcy-Obama move into the White House next week.