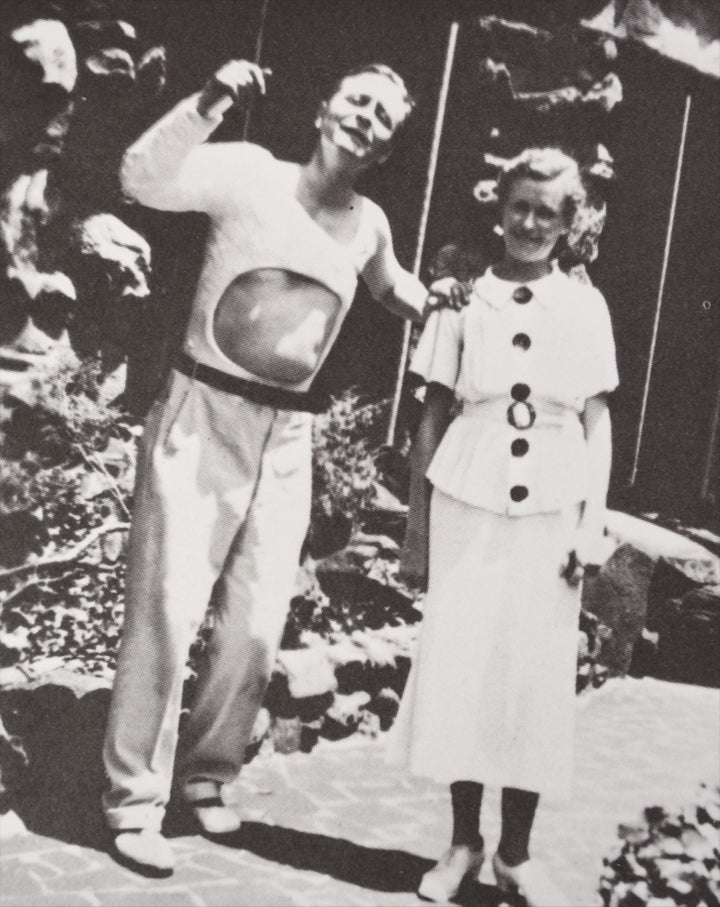 In the summer of 1936, while staying at the Grove Park Inn in the mountains of North Carolina, F. Scott Fitzgerald broke his shoulder in the swimming pool. Uncomfortable, but undaunted, he had a writing desk that looked like a painter's easel rigged so that he could, after a fashion, hold a pencil in his right hand and write — though he dictated letters, and stories, most of the time.
While thus hampered, Fitzgerald worked on a grim Civil War story, "Thumbs Up," which has just been published in I'd Die For You and Other Lost Stories, a collection I edited. He also composed this goofy, painful, and historically timely sketch entitled:
"MR. FRANCIS SCOTT FITZGERALD'S BROKEN SHOULDER
An authoritative version compiled from Mr. Fitzgerald's
various descriptions and comprising the best features
The way I broke my shoulder was in a perfect swan dive from a high board fifteen or fifty feet above the pool. In midair I felt something crack and after I hit the water I had quite a struggle to get to the border of the pool and hang on to the rail until obliging friends could pull me up.
They put me in an enormous cast resembling an asbestos-covered factory boiler installation which covered the entire functioning portion of my person. After I asked them to, they excavated a canal to the rear and a beer spigot in front. My hand was held over my head in a Heil Hitler! gesture and I had a contrivance made so that I could write on the ceiling (about the only place I could reach in this damn thing). But now they have taken off the heating system and given me a crazy armor plate contraption as a result of which I have already had an offer from the German navy. They are going to give me exercises and pretty soon I hope to be able to bend my arm enough to thumb my nose and I am going to take a long walk looking for people I don't like."
© and published with the permission of the Trustees of the Fitzgerald Estate, 2017
Related
Popular in the Community