Do celebrities regret the same things in life that most people do? When I reached out to discover what the famous look back on with regret, I received responses from a very unique group of individuals -- including a beloved television icon, a top Hollywood director, an actress from "The Walking Dead," a BRAVO "Real Housewife" and an actress from one of this summer's most anticipated action movies, Terminator Genisys.

So what do most people in general regret? Millions of people have visited and more than 50,000 have actually revealed their own personal regrets on SecretRegrets.com, my online confessional -- regretting everything from ruining relationships to missing opportunities to not realizing one's fullest potential.
Surprisingly, many of the celebrity's regrets parallel the everyday regrets found on SecretRegrets.com, and in the bestselling Secret Regrets book series. See if you recognize regrets from your past in any of these:
William "Mr. Feeny" Daniels ... regrets putting schoolwork first.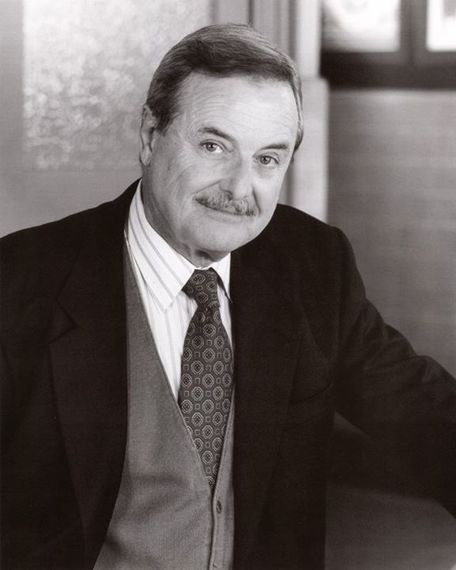 Photo courtesy of Sharon Ellman, Momentum Media

Known to many as "Mr. Feeny" from television's popular Boy Meets World and the new Girl Meets World, William Daniels revealed to me that his big regret is from many years ago, when he and his girlfriend (later to become his Emmy Award-winning wife, Bonnie Bartlett), were sophomores at Northwestern University. The football team had made it to the Rose Bowl that year, and Bonnie wasn't interested in attending the football game -- she insisted they stay back and do school work instead. William, who played the iconic role of schoolteacher and principal on Boy Meets World, told me he's always regretted putting school and study before that once-in-a-lifetime college football game (Bonnie is still trying to make up for the decision!)
Kerry Cahill is an actress that is everywhere - with Arnold Schwarzenegger in the new Terminator Genesys, Matthew McConaughey in The Free State of Jones, Liam Hemsworth in By Way of Helena, and even the new TV Series Zoo. Kerry shared with me her touching regret about what the tragic, senseless loss of her father has meant to her now at this point in her life:
"I regret that I didn't ask my dad for more dating advice. I was 27 when he died (in Texas during the 2009 mass shooting at Fort Hood). I hadn't really focused on relationships much. I think women tend to ask other women for advice with men. I missed a lot of good nuggets of wisdom from my dad (who obviously understood men better than I do). There's something about having your dad's voice in the back of your head that can give you the confidence to walk away. And I regret not walking away from more than a few relationships. I needed a little more backbone, and words from your father can be just enough difference. I'm better at it now ... some lessons learned ... but a lot more scar tissue than was necessary."
Director of NBC's hit series The Blacklist, major motion pictures like The A-Team, and the upcoming DreamWorks action/thriller Motorcade, Joe Carnahan's regret focuses on a huge opportunity that he missed out on -- but ultimately learned a valuable lesson from:
"I had a chance to direct the pilot to Quantico which went on to become the hit show Criminal Minds and thus, cost myself a lot of money. I was a young, hard-headed purist about my 'craft' at the time and thought it I would be selling out doing a TV pilot and something I didn't write myself. Now, all these years later, when The Blacklist came around, I made sure I snatched it up. Fast."
As one of BRAVO's Real Housewives of Miami and author of Red Carpets & White Lies, Lea Black looks back and regrets she possibly didn't get the work/philanthropic balance equation quite right:
"(I regret) that I didn't do a bit more humanitarian work and a little less business."
Currently playing Olivia on this season of The Walking Dead, Ann Mahoney shared with me that she is happy to finally be finding roles that fit who she is. Her big regret relates to wasting too much time during her career with a misplaced focus:
"I regret spending so much of my life worrying about my weight, and what people thought about my LOOKS. This stems from my having started out wanting to be a ballet dancer, going to one of the most prestigious ballet schools in NOLA, and actually being a good dancer. Trouble is, I didn't look right -- even at my thinnest -- for a ballerina. And my dance teachers made sure I knew it, even at 7 years old. I never told my Mom. I was too embarrassed, and I knew she would pull me out of the dance school. I've had multiple experiences in my life where someone in a position of power, usually a man, would have a 'talk' with me about my weight, and how it was hindering my work. I have especially worried about it since I had kids, and every time work was slow for me, I would think it HAD to do with my looks. I wasn't pretty or thin enough, and if I could just get thin enough I would get more work.

Here is the thing though, the character I play on The Walking Dead -- Olivia -- is supposed to be slightly overweight. If I had achieved my goals of getting 'skinny' I wouldn't be playing this role -- and it has turned out to be a real game-changer for me. Now, I regret having spent so much time worrying about what I looked like -- when I could have just enjoyed and accepted myself. Because ultimately, look where I am. It is BECAUSE of my looks that I get to play the vast variety of roles I get to play."
If there's one thing I've learned from managing the Secret Regrets project for the past seven years, it's that whether you're a celebrity or not, no matter what you regret ... you're never alone. If we all would just talk more about our regrets and mistakes, acknowledge them for what they are, and commit to learning from them, we can take the steps we need to finally move past our past. If you have a regret similar to one shared by the above celebrities -- or any other secret regret -- you can freely and anonymously post it here, and read additional similar regrets in the bestselling Secret Regrets book series.
Popular in the Community