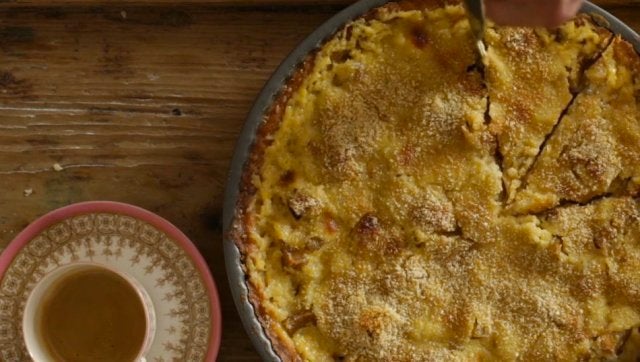 Men's lifestyle site, MR PORTER, is known for its sophistication, beautiful photos and commitment to helping men look, smell, dress and converse nicely. Who wouldn't approve of that? MR PORTER gets an extra gold star from us this week for devoting its most recent edition to food.
In this weekly journal issue, you'll find interviews with some fantastic chefs around the world, advice on dressing for dinner (we know this is so old fashioned, but we kind of have a crush on it) and a lovely illustrated guide to basic knife skills. To our delight and surprise, they also included one of our favorite food bloggers, Mimi Thorisson of Manger, baking an apple tart in her gorgeous home. Watching this makes us feel like we get to live in the French countryside, baking tarts and running through fields with dogs. Need a break? Check it out.
Although this video is so lovely, so homey and all-around pleasant, we do have to admit to having a chuckle over the styling. Who among us does not bake in a Valentino dress and Jimmy Choo heels? We're not sure about you guys, but we'd spill egg custard on both of those in a hot second.
Related
Before You Go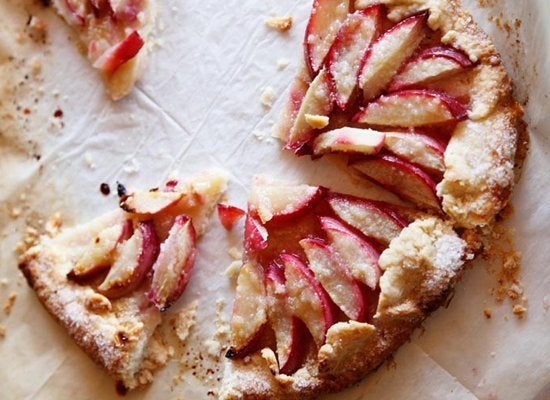 Rustic Tarts, Galettes And Crostatas