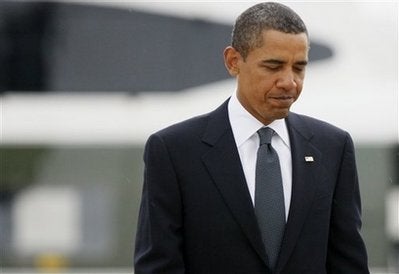 On Tuesday, September 8th, despite all the passing strange hubbub about the appropriateness of the President of the United States speaking to the nation's schoolchildren about the value of education, President Obama made a national address in which he issued this challenge, "You'll need the knowledge and problem-solving skills you learn in science and math to cure diseases like cancer and AIDS, and to develop new energy technologies and protect our environment. You'll need the insights and critical thinking skills you gain in history and social studies to fight poverty and homelessness, crime and discrimination, and make our nation more fair and more free. You'll need the creativity and ingenuity you develop in all your classes to build new companies that will create new jobs and boost our economy."
That same night, the President appeared in a new half-hour videotape called Get Schooled: You Have the Right, a documentary showing how education has made a critical difference in the lives of the famous, such as basketball star LeBron James and American idol diva Kelly Clarkson, and the near-famous including an executive in James' sports marketing business and Clarkson's musical director. Broadcast simultaneously on cable channels owned by the Viacom communications company, the video is the centerpiece of a new advocacy campaign supported by The Bill & Melinda Gates Foundation to raise awareness of the crisis of poor student performance and dismal graduation rates in American public education and to showcase the islands of excellence that if brought to scale represent a pathway of hope for effective public education.
Taken together, President Obama's message is this: Just as in health care, the status quo in American public education is unacceptable and perilous to the nation's future. The task ahead is two fold: to close the achievement gap and dramatically raise high school graduation rates, especially among poor, minority students and at the same time to revolutionize the knowledge and skills students learn to match the dramatically changed demands of our 21st century knowledge-driven economy.
It is enormously gratifying to see the President recognize the crisis in American public education and the importance of 21st Century skills, but his message represents a missed opportunity as well. Absent in his message is that 21st century skills must include global awareness and global competency. All the hot button issues he mentioned -- disease, energy, poverty, prejudice -- these are all global issues which will require global solutions. So with their math and science problem solving skills, students will need to know something about the cultures and local political contexts of the places where AIDS is epidemic to craft a solution that makes sense in those places. Poverty, prejudice and the paucity of human rights are issues that cross national and regional borders. And heaven help us if our students don't understand how interdependent international financial systems work if they are to grown American prosperity within a global economy.
The Partnership for 21st Century Skills, a consortium of business, technology and educational institutions, has led a national movement to include 21st century skills as the "new basics" of American education. Mastery of world languages and the weaving of global awareness into core subject areas are key components of their definition of success. Yet too often, as in President Obama's call to arms this week, the notion that part of a world class education includes knowing something about the world gets left out of the reform rhetoric. It's time to include global competency -- knowing how to compete, communicate and collaborate with the world -- as a core 21st century skill that all students, indeed, have a right to learn.
Popular in the Community