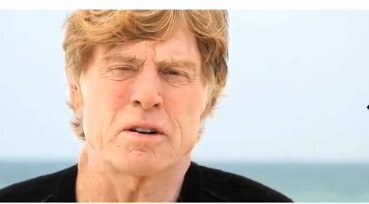 Thursday, May 20, 2010, marks one month since BP's oil rig exploded in the Gulf Coast, killing 11 people and unleashing one of the worst environmental disasters our nation has ever seen.
Since then, millions of gallons of oil have gushed into the ocean, poisoning marine life and threatening hundreds of miles of coastal waters, beaches and estuaries from the mouth of the Mississippi to the Florida Keys.
This is the clearest picture we could have of our failed national energy policy -- which extends over many decades and administrations. Yet, shockingly, our elected officials in the Senate continue to drag their feet on enacting the policies that would bring the real change we need to shift our country from dirty to clean energy sources, while creating jobs and cutting our dependence on oil.
This oil disaster is threatening marine life and habitat in a region that accounts for about 70 percent of U.S. production of shrimp and oysters, as well as millions of pounds each year of red snapper, grouper, bluefin tuna and other fish. Fishing has been shut down from the Mississippi River to the Florida Panhandle -- an area of 46,000 square miles, or roughly the size of the state of Pennsylvania. These closures are devastating to thousands of Gulf Coast families who depend on this bounty for their livelihood. Many of these people are still reeling from the trauma of Hurricane Katrina five years ago.
I am glad that President Obama announced that he would appoint an independent commission to look at the causes of the blow out and determine what we must do to prevent this from ever happening again. This is an important first step in addressing the national tragedy and coming up with real solutions to prevent future drilling disasters.
Right now, the Senate has legislation on the table that would help move us in a new direction and put America back in control of its energy future. The American Power Act, drafted by Senators Kerry and Lieberman, is not perfect-- but it is a significant step toward cutting our dependence on fossil fuels, limiting carbon pollution, and encouraging businesses to shift to clean energy sources.
Unfortunately, the full Senate continues to stall -- weighed down by too much infighting and too many special interests. That's why we need the president to assert his voice and leadership by letting the Senate -- and the American people -- know that he is serious about getting clean energy and climate legislation passed this year.
Americans want action (PDF). It is time for President Obama to use the power of his office to make sure we clean up this mess, and get America on a path to cleaner, safer energy.
I hope you will join me in asking our leaders in Washington to take action. You can learn more at nrdc.org/cleanenergynow.
Related
Popular in the Community