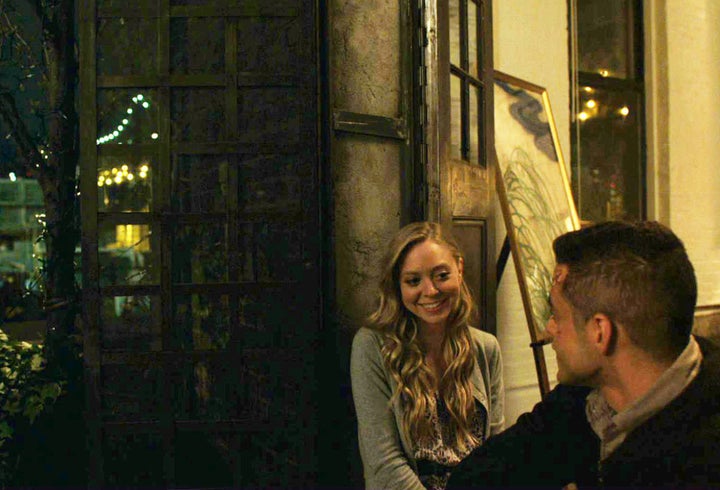 "Mr. Robot," the hacker drama that debuted on USA and became something of a sleeper hit last summer, is full of well-placed Easter eggs. Some make nods to real-life technology and hacker groups, and at least one foreshadows the (spoiler!) E Corp hack's calamitous effects as a harpist in a room full of corporate executives plays the same song heard aboard the Titanic as it sank. 
When The Huffington Post recently spoke with Portia Doubleday, who plays the show's anxious cybersecurity pro Angela Moss, we asked about another piece of foreshadowing hidden in plain sight: Angela's wardrobe. An eagle-eyed Reddit user pointed out how Doubleday's character began the series wearing primarily shades of white and gray, but ended in a black suit, purchasing black pumps to replace the nude ones splattered with blood.
Were her wardrobe decisions made purposefully to hint at the character's inner transformation over the course of the series?
Yes, according to Doubleday, who addressed her character's incredible Season 1 transformation from a capable yet not-quite-so-confident account manager to a seemingly hardened drone at E Corp ― the same company whose careless pollution led to her mother's death by leukemia.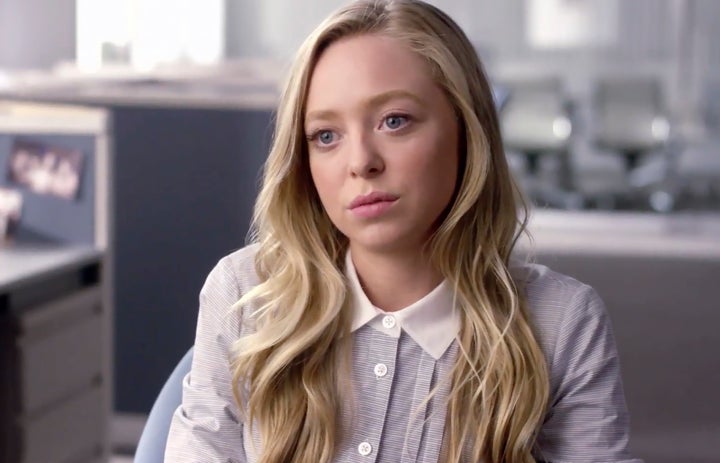 Doubleday recalled the table read for that revealing scene from the Season 1 finale. Having just witnessed the suicide death of an E Corp boss broadcast on national television, her character is given a wad of cash to purchase new shoes so she can clean herself up and get back to work. Angela appears numb at first, but evidently summons an untapped well of assertiveness in her interaction with the shoe salesman.
"When I finally say 'I'll take the Pradas next,' everyone kind of erupted with, 'Yeah! Finally! Angela's finally sticking up for herself!'" she said. (Editor's note: We did the same, in our heads.)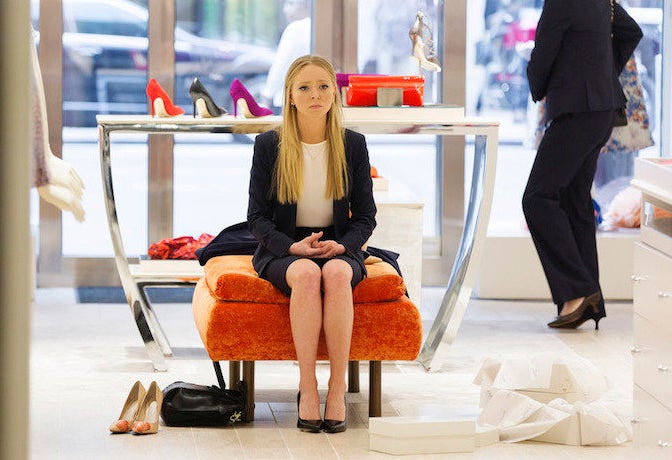 But the actress also believes her character hasn't gone so quickly to the dark side ― she's still trying to do the right thing after her attempted lawsuit against E Corp snarled. 
"Even if E Corp was responsible for your mother's death, if you actually want to make an impact, you actually have to work at the company and make a difference there," Doubleday explained.
In Season 2, we can expect Angela to explore those moral shades of gray, integrating herself into the rotten corporate behemoth while still "questioning herself all the time."
"You get to see her go through that in a very amplified way this season," she said.
With Season 2 debuting Wednesday, we'll have to keep our eyes peeled for more hidden gems, too. (Within reason.)
"Mr. Robot" Season 2 debuts Wednesday, July 13 at 10 p.m. ET on USA.
Calling all HuffPost superfans!
Sign up for membership to become a founding member and help shape HuffPost's next chapter
BEFORE YOU GO
PHOTO GALLERY
7 True Crime Docs To Watch On Netflix