Given Monday's events in Boston, we wanted to highlight his words as well as the below video -- which includes Mister Rogers's practical advice for parents dealing scary events in the news -- again.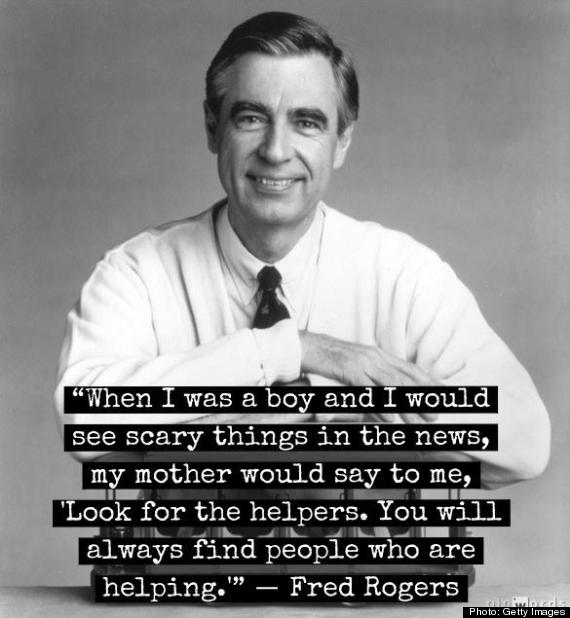 For moms and dads looking for more guidance from experts, the Fred Rogers Company website includes a list of useful tips, including:
Do your best to keep the television off, or at least limit how much your child sees of any news event.
Try to keep yourself calm. Your presence can help your child feel more secure.
Give your child extra comfort and physical affection, like hugs or snuggling up together with a favorite book. Physical comfort goes a long way towards providing inner security. That closeness can nourish you, too.
Related