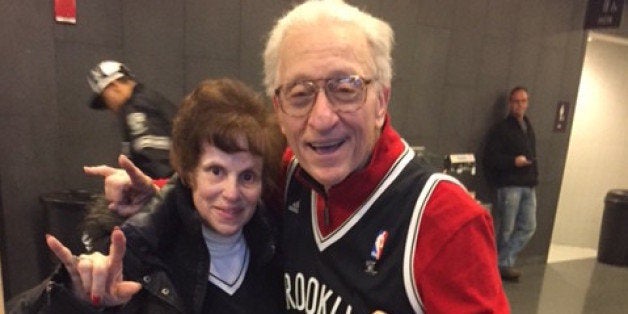 Of all the people who could reportedly get inside LeBron James' head while playing a basketball game, would your first guess be a 79-year-old lawyer?
Apparently, that's the case.
Known as "Mr. Whammy," Bruce Reznick is a beloved and well-known Brooklyn Nets superfan (and "secret weapon"), who has had season tickets for the last 18 years. He also happens to stand behind the basket at the Barclays Center as opposing teams shoot free throws and heckles players in an attempt to make them miss.
Whammy time. (Source: YouTube)
But during a March 27 game against the Cavaliers, Mr. Whammy proved too much for King James. Mr. Whammy said James asked him to be removed from his usual spot behind the hoop, according to the New York Daily News. The paper said an NBA official at the time also confirmed James' complaint about the septuagenarian superfan.
When a reporter asked James if that was the case after the game, a Cavs official responded, "Next question," the Daily News reported.
"LeBron is a crybaby. I know it was him that asked the security to make me move. He doesn't like that I make him miss. He thinks he's more powerful than anyone in the NBA," Mr. Whammy told the paper at the time.
Mr. Whammy had not been seen at his perch since. That is, until this past Saturday, when the Nets beat the Atlanta Hawks in Game 3 of their first-round playoff series, 91-83. We'll let you decide whether that result was due to Mr. Whammy's magic. (The answer, of course, is yes.)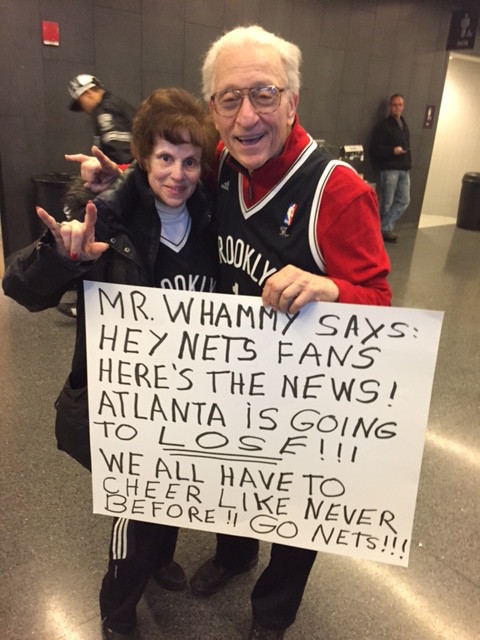 Although Mr. Whammy had attended Nets games since the alleged James incident, he told The Huffington Post after the Nets victory that it was his "first game where I had unlimited ability to get onto my mat."
"We had a lot of trouble," Mr. Whammy said of the situation at the Cavs game.
But he added that "everything's worked out between the Nets, the NBA and me, very amicably. It was just wonderful."
"I will be at my perch. And I'll be giving 'The Whammy,'" he said, before adding, "Most respectfully."
The Nets did not return a request for comment.
The Nets, down 2-1 in their first-round series against Atlanta, would need to come back from their 2-1 deficit and then knock off the winner of the Wizards-Raptors series in the second round before they could face the Cavaliers (who would also need to find their way to the conference finals).
Until that happens, you can see Mr. Whammy break down "The Whammy" here (starting at the 2:24 mark):
CORRECTION: An earlier version of this story said the series stands at 3-1, it is 2-1.
Calling all HuffPost superfans!
Sign up for membership to become a founding member and help shape HuffPost's next chapter