"We've been married for years and been together for even longer," Brosnahan said. "We had a good laugh when the news came out that we had just got married, like 'Happy six-month anniversary, honey!'"
According to People, the two met in 2015 while working on the WGN series "Manhattan."
Ralph, who stars on Syfy's "The Magicians" and TV Land's "Younger," was on hand as Brosnahan took home the SAG award for outstanding performance by a female actor in a comedy series.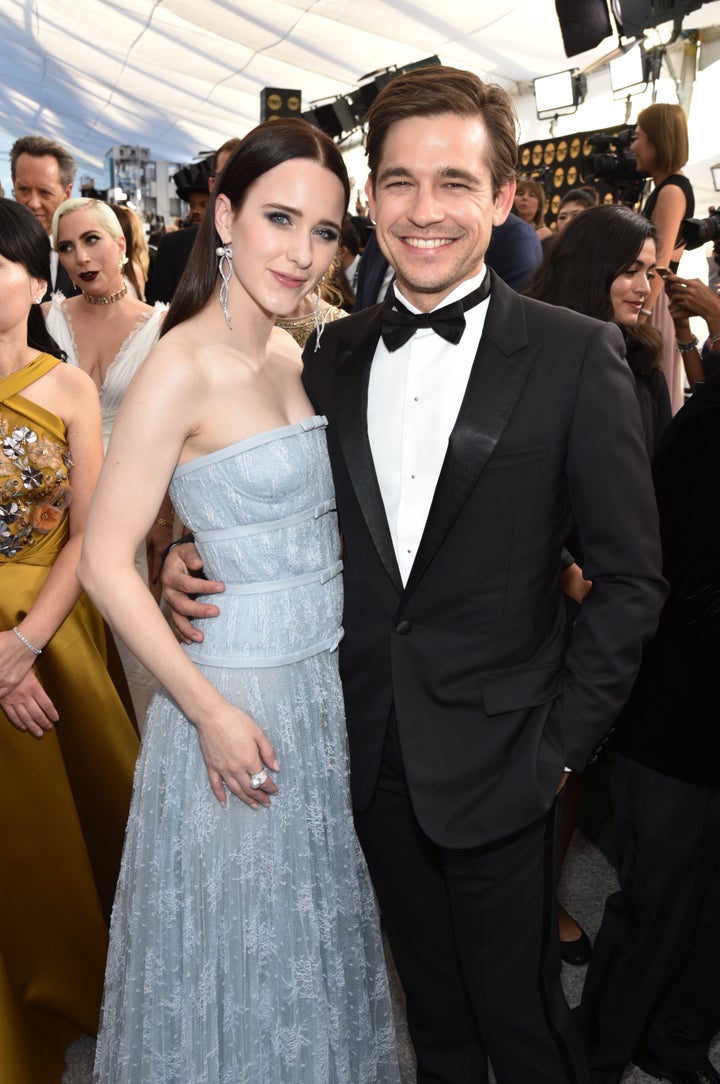 The couple shared a kiss before Brosnahan took the stage to accept her award. In her speech, the actress thanked the rest of her ensemble cast, including fellow SAG winner and TV dad Tony Shalhoub, as well as the "unsung background actors" who appear on the Amazon show.
″[They] work the same hours as us and share the same union as us," she said. "I couldn't be luckier to be a part of this amazing group of artists."
"Jason, I love you. I wouldn't be here at all without you. Thank you," she said.