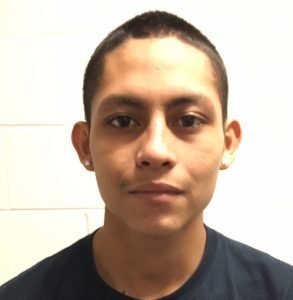 A suspected MS-13 gang member has been arrested and charged with first-degree murder after a man was stabbed more than 100 times and buried in a Maryland park, authorities said.
Miguel Angel Lopez-Abrego, 19, was taken into custody earlier this month after an insider alerted Montgomery County Police detectives about the grave, authorities said Tuesday.
Authorities believe that the victim, who has not been identified, was lured to Wheaton Regional Park, roughly 10 miles north of Washington, D.C., sometime between December 2016 and March 2017.
According to police, he was attacked there by as many as 10 members of the MS-13 gang, who used walkie-talkies to alert one another. The suspects stabbed him, decapitated and dismembered him, and cut out his heart, which they buried with his body in a pre-dug grave, The Washington Post reported, citing court documents.
Assistant State's Attorney Kelly McGann said in court that Lopez-Abrego was thought to be the first member to stab the victim, according to the Post.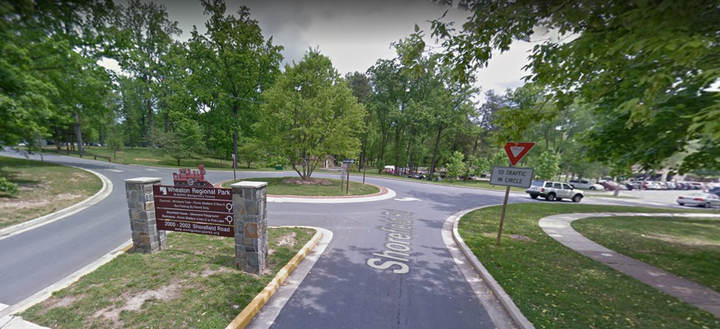 It wasn't until Sept. 5 that authorities found the victim's body and exhumed it, police said.
Authorities questioned Lopez-Abrego about the man's murder in late September during a traffic stop, but he denied involvement, according to the Post.
When officers tried to locate him again, he had reportedly vanished. Law enforcement agents looking for another MS-13 suspect eventually tracked Lopez-Abrego and the second member to an apartment in North Carolina. There, they took Lopez-Abrego into custody, as well as two other men ― one of whom is suspected of participating in a different attack in the same Maryland park.
Lopez-Abrego is an undocumented immigrant from El Salvador, local station MyFox5 reported, citing officials with the U.S. Immigration and Customs Enforcement. He is being held without bond.
Police described the victim as a 5-foot-2 Hispanic male who weighed 126 pounds and had short, dark brown hair and a missing lower tooth that may have been recognizable when he was speaking or smiling.
He was wearing a men's gray sweatshirt printed with the words "First United Methodist Church Laurel" and a gray long-sleeve shirt with a hood by American Eagle. He also had on black sweatpants by Adam Levine over a pair of blue athletic shorts with the number 19 on them. A rosary was recovered with his body.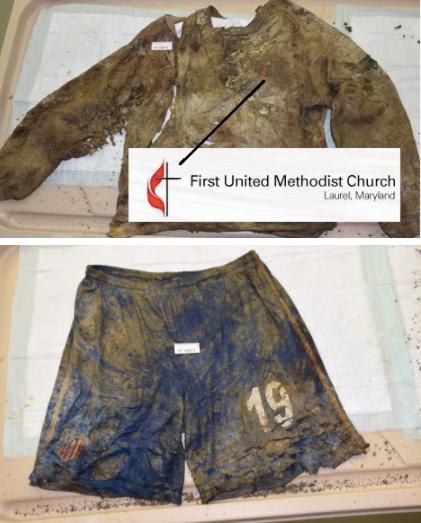 President Donald Trump and Attorney General Jeff Sessions have vowed to eliminate MS-13 and its members, prompting immigrant advocates to warn that the gang is being used as a justification for anti-immigration policies, The Washington Post reported.
A Washington Post investigation published in June found that a recent influx of teenage immigrants joining MS-13 gangs had traveled to the U.S. to escape poverty and violence. Once in the U.S., they get swept up in joining gangs in hopes of finding a way to fit in.
Authorities are urging anyone with information regarding the homicide or the victim's identity to contact the Major Crimes Division at 240-773-5070 or contact Crime Solvers of Montgomery County toll-free at 1-866-411-8477.
Popular in the Community