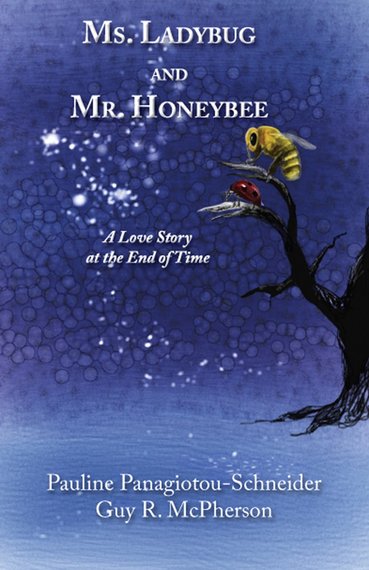 The orangutans knew, and the baboons knew, and the hummingbirds knew, and especially the honeybee knew, for they were the first to die...
From the early days of destruction...The humans believed they were superior...Most of the humans chose not to try to understand the rest of the creatures on Earth. Humans were an odd species, although a few listened and understood...
The humans, too, were going extinct. There was a great sorrow across the Earth as the reality became widely recognized. At the edge of extinction, only Love remained to comfort them...
This is a love story of one little Honeybee, perhaps the last one, who made a friend of Ms. Ladybug, perhaps the last of her species, at the time of this great cataclysm. It's a love story at the end of time.

Alone, Mr. Honeybee starts on an adventure that is sure to kindle a heartfelt conversation between the child 6-12 years of age and the adult reader. The unwinding predicament of climate chaos, water and food scarcity, civilization collapse, and mass extinction is presented in a manner that encourages us all to take action rather than fall into despair.
...The planet was dying. He could see it, hear it, and smell it. He could feel it, deep inside. He thought to himself, "Why bother going on?"
He could simply fly to the highest branch in the nearby tree and find the nearest fog. He'd heard about these fogs, the ones created by humans that spewed out their tractors and their airplanes. The humans sprayed the fog to kill insects they viewed as pests, but the fogs were lethal to all who passed through them...
The cast of entomological characters include; a skeptical slug, an army of fireflies, a ticked off tick, denying termites, and the damsel in distress dragonfly whose ancestors date back over 300 million years and who is about to give birth.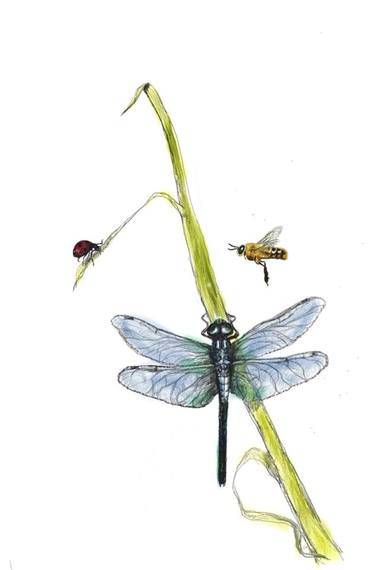 Imagine...the impossible task...
Warning...everyone in your path...
Dreaming...of a place we call home...
Even when there's nothing to gain...
Carry on.. when it seems there is no point...
Loving all...the unloveable ones....
Living as if...there's no tomorrow...
Because in the end... Only love remains...
Guy McPherson and Pauline Panagiotou-Schneider weave a delightful story complete with laugh out loud adult humor, understatements "of magnificent proportions," get up and do a happy dance moments, and an undercurrent supporting the choice of embracing reality and the present moment instead of being prey to pacifying hope and wishful thinking.
Calling all HuffPost superfans!
Sign up for membership to become a founding member and help shape HuffPost's next chapter