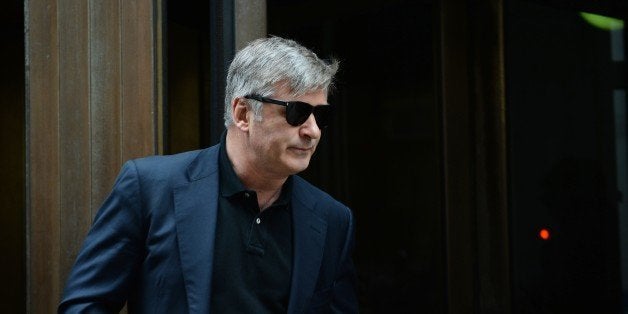 MSNBC finds itself in a tricky spot over Alec Baldwin's latest public controversy.
The actor and host of the network's Friday night program "Up Late" was caught on camera angrily cursing at a photographer for getting close to his family. He also appeared to call the photographer a "c--ksucking f-g."
MSNBC has so far stayed silent about Baldwin's rant, but the network was put under pressure by famed blogger Andrew Sullivan on Thursday night. Sullivan--who, among other things, clearly did not believe that Baldwin called the photographer a "fathead"-- slammed MSNBC for not criticizing him, and called on the network's gay hosts to speak up:
What a bunch of hypocrites and phonies on that propaganda network...there will be no consequences. With liberal homophobes, there never are. If you're a conservative and are caught yelling these slurs at random people, you'd be fired pronto or buried in an avalanche of gay protest. If you're a self-entitled liberal, you're fine. What, I wonder, will MSNBC's Rachel Maddow, Thomas Roberts and Jonathan Capehart say about this? Nothing, I'll bet you.
Twitter was also full of similar comments:
Popular in the Community