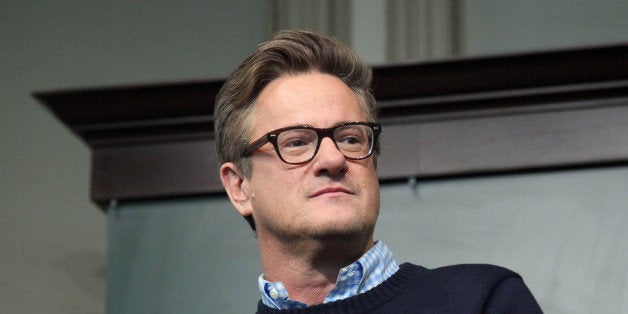 MSNBC's lousy month in the ratings prompted a very sharp response from Joe Scarborough about rival network CNN.
CNN's wall-to-wall coverage of the missing Flight 370 has made the channel something of a national punching bag, but the network's decision to ignore its many critics has been paying off for nearly two months now. In March, CNN's ratings rose 42 percent in one category. In April, the New York Times reported, MSNBC fell to some of its lowest total day ratings in the coveted A25-54 demo in years, while CNN beat it in the demo in both total day and in primetime.
Ratings rise and fall—in January, CNN saw some of its worst numbers on record, for instance—but, if CNN always struggles when there isn't a major breaking story to feast on, MSNBC often fares the worst when there is a major breaking story that strays from its political-centric core.
One person not taking MSNBC's woes lying down, though, would appear to be Scarborough. "Morning Joe" was beaten consistently by rival "New Day" throughout April, and Scarborough provided a scabrous quote about the situation to the Times:
"CNN has made itself a punch line on the 'Daily Show' for its phony breaking-news headlines and breathless coverage of random ocean debris. 'Morning Joe' topped CNN in the first quarter by covering hard news, just as we have for the past five years. We will do the same in the future and won't be distracted by 'X-Files' cable news programming."
Calling all HuffPost superfans!
Sign up for membership to become a founding member and help shape HuffPost's next chapter