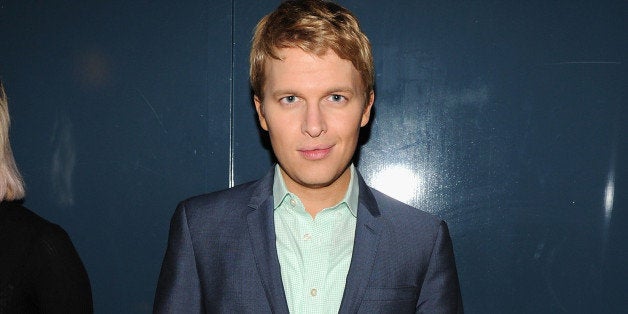 MSNBC might cut Ronan Farrow's afternoon news show after less than a year on the air.
Mediaite's Joe Concha, citing a "well-placed source," reports that MSNBC is planning to cancel "Ronan Farrow Daily" amid broader network shifts. However, a spokesperson for the network told Concha they are "fully committed to Ronan."
MSNBC President Phil Griffin tapped the 26-year-old Rhodes Scholar and son of Mia Farrow for the 1 p.m. slot in an effort to attract a younger audience, Mediaite notes. "Ronan Farrow Daily" debuted in February after significant hype, but the program's performance has been lackluster: it currently averages just 50,000 viewers in the 25-54 demographic.
"He sort of stinks on TV," an unnamed MSNBC source told the New York Daily News at the time. "He hasn't turned out to be the superstar they were hoping for."
Griffin acknowledged 2014 has not been MSNBC's best, but reasoned that other cable networks are facing similar struggles.
"This has been a tough year all around. All three cable news channels are drawing a smaller combined audience than they were five years ago," he told the New York Times, later adding: "You can look at the dysfunction in Washington, the wariness about politics, the low approval ratings. That's had an impact. But we've got to adjust; we've got to evolve."
A spokesperson for MSNBC was not immediately available for comment.
Popular in the Community