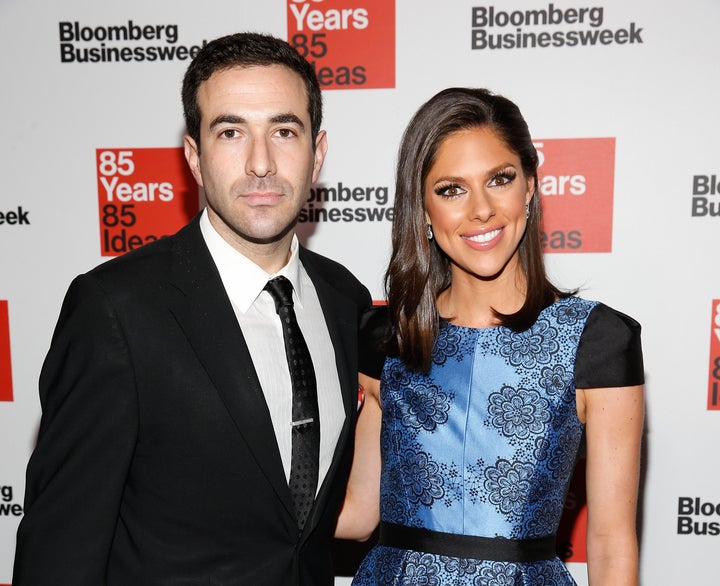 NEW YORK -- MSNBC has canceled "The Cycle," "Now with Alex Wagner" and "The Ed Show" with Ed Schultz as the network reconfigures its afternoon line-up to focus more on breaking news, according to a Thursday memo obtained by The Huffington Post.
MSNBC president Phil Griffin said in the memo that changes are being made to "build a new daytime lineup with the best live, breaking news coverage on television."
Several on-air personalities will leave as a result of the shakeup.
Ed Schultz, who joined MSNBC in 2009, is leaving. So are three of the four hosts of "The Cycle" -- Krystal Ball, Abby Huntsman and Touré.
Ari Melber, a "Cycle" host, will continue serving as chief legal correspondent. Wagner will "play a key role in our political coverage as we head into the 2016 election," according to the memo.
In addition, Griffin confirmed that "Meet the Press" host Chuck Todd will host a daily politics show, as HuffPost reported last week. Todd will take over the 5 p.m. time slot.
Such changes had been expected within the network. Mediaite first reported last week that MSNBC planned to replace its 3 p.m. to 6 p.m. line-up.
"I know you read press reports last week speculating about these changes," Griffin wrote in the memo. "I hope you can understand that we were not able to confirm at that point because we had not yet finalized many of the decisions I'm sharing with you today, and we hadn't yet spoken directly with the people involved."
The Thursday changes come as NBC News chairman Andy Lack, who stepped in to oversee both NBC News and MSNBC amid fallout from the Brian Williams scandal, has expressed plans to better integrate the network news division with its cable sibling.
Williams, who lost his chair on the "NBC Nightly News" for exaggerations about his reporting, will soon join MSNBC as a breaking news anchor.
Read Griffin's memo to staff below:
Team,

I'm writing to share a number of changes we're making as we build a new daytime lineup with the best live, breaking news coverage on television.

As of this Friday, "The Cycle," "Now with Alex Wagner" and "The Ed Show" will air their final shows.

Alex Wagner will stay with MSNBC and play a key role in our political coverage as we head into the 2016 election. And Ari Melber will continue in his role as Chief Legal Correspondent. But we will be parting ways with some friends – Ed Schultz, Krystal Ball, Abby Huntsman and Toure will be leaving MSNBC. Please join me in thanking them for their numerous contributions over the past several years, and in wishing them great success.

Beginning in a few weeks, Chuck Todd will bring his unmatched brand of political insight and analysis back to MSNBC with a daily one-hour program. That show will air weekdays at 5pm.

I know you read press reports last week speculating about these changes. I hope you can understand that we were not able to confirm at that point because we had not yet finalized many of the decisions I'm sharing with you today, and we hadn't yet spoken directly with the people involved.

In the coming weeks, as we complete our plans to create a new look and flow for our dayside programming, our 3pm to 6pm hours will begin the pivot towards live, breaking news coverage – with interim hosts from among our very talented ranks. And then, in September, we'll unveil a 9am to 5pm schedule driven by dynamic coverage of breaking news events that are shaping the day.

Change can be hard. There's no doubt it's been a difficult time, but we have exciting opportunities ahead.

Phil
Related
Popular in the Community