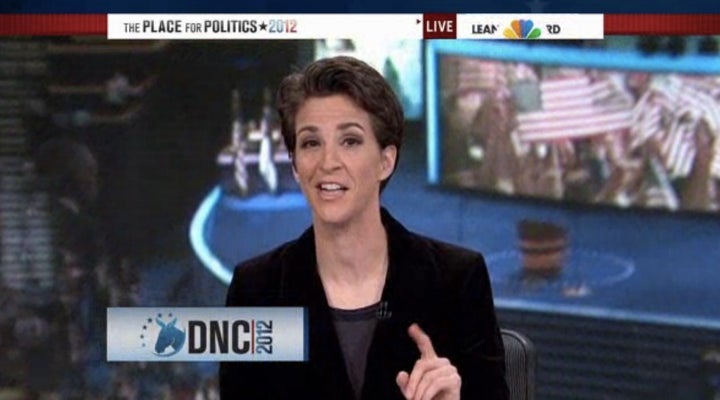 MSNBC celebrated a major milestone on Wednesday when it topped its rivals in primetime convention ratings for the first time in its 16-year history.
TVNewser was the first to report the news. An MSNBC spokesperson confirmed that it was the network's first-ever convention victory, and the first time that it beat its rivals head-to-head while all three were covering the same political event.
MSNBC's victory came on the first night of the Democratic convention in Charlotte. The network was first in both total viewers (4.107 million) and in the coveted 18-49 demo (1.432 million.) CNN came in second, with 3.88 million and 1.368 million in both categories. Fox News trailed far behind, drawing just 2.398 million total viewers and 550,000 in the demo -- a far cry from its ratings on the first night of the Republican convention, when it drew a whopping 6.87 million viewers. MSNBC was also the only channel to grow its ratings from 2008. All of the other networks saw their ratings drop sharply.
NBC was the overall victor for the night, drawing 5.02 million viewers.
The disparity between MSNBC and Fox News could be chalked up to simple partisanship. Democrats are more likely to watch MSNBC during the Democratic gathering, and Republicans are more likely to watch Fox News during the Republican gathering — and to stay away from watching the DNC altogether. But it's also a reflection of the success MSNBC has had in solidifying its brand as the go-to network for progressive and Democratic viewers.
MSNBC president Phil Griffin reacted to the news in an interview with HuffPost's Michael Calderone at the MSNBC Experience center in Charlotte.
"As somebody who's been here pretty much throughout the whole time, it's tremendously exciting for everybody here," he said. "To be number one on a big night, where we've never been number one before, to beat a couple of networks, to beat CNN, to beat Fox, it's just a credit to everybody here. It's exciting. And it's hopefully going to launch us the rest of the year and into years ahead."
Related
Before You Go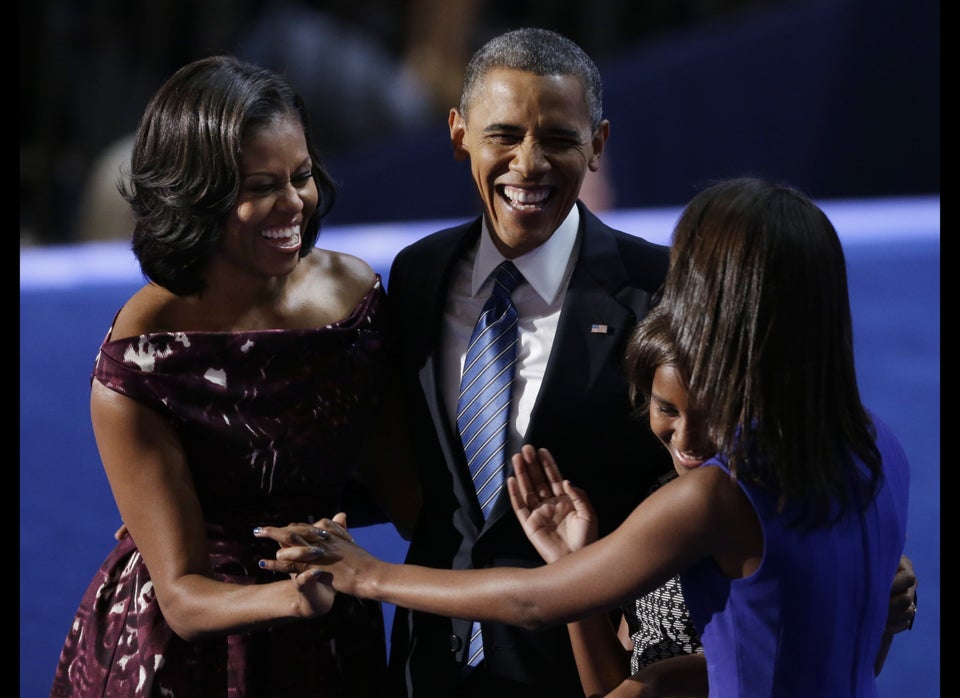 Obama Rocks Democratic Convention
Popular in the Community