Oops. MSNBC on Monday inadvertently aired what looked like live results of the heated gubernatorial election in Florida ― a day before the actual voting.
No, the cable news channel didn't claim to see the future. It just screwed up.
"Quick clarification here," "All In" host Chris Hayes said, per Deadline. "Just want to say, earlier this hour, uh, we showed a graphic of the Florida gubernatorial race. May have caught your eye because our system had inadvertently populated some test numbers. Obviously, we do not yet have any vote totals here, the night before the election. That was a misfire. Don't worry. I was pretty confused when I saw it up there, to see it there myself."
The fictional tally, with 99 percent of the votes counted, left Democrat Andrew Gillum leading Republican Ron DeSantis by 0.6 percentage points.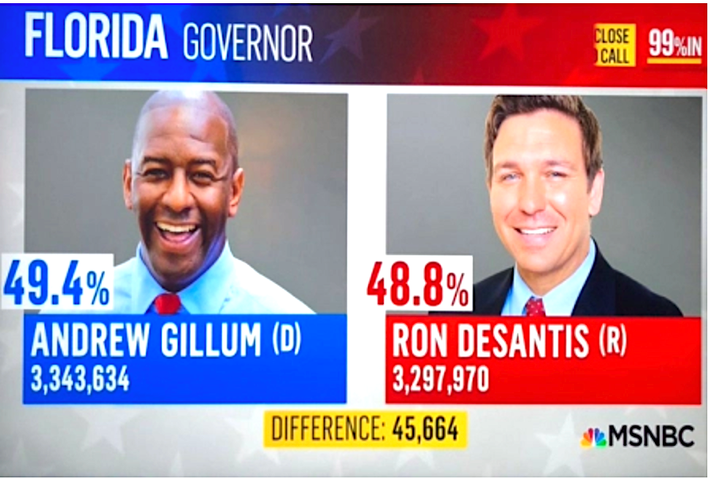 Here's Hayes' explanation of MSNBC's goof at the 28:45 mark:
Related
Popular in the Community